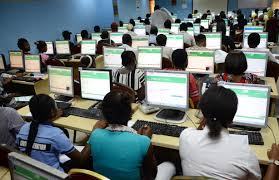 In this article, I will show you the accredited and approved CBT centres in Ebonyi state Nigeria in 2021 for JAMB registration and examination.
The candidates of UTME for 2021 have been warned strongly by (board) JAMB to carry out their registrations in accredited cbt centres only. 
First of all, CBT is an acronym and it stands for Computer Based Test while JAMB stands for Joint Admissions and Matriculation Board.
The board (JAMB) has got over 700+ approved centres across the nation (Nigeria) in order to help the candidates to register their UTME registrations very fast.
Today, you will know the accredited and approved CBT centres in Ebonyi and Abakaliki (headquarter of Ebonyi) today.
Read this also: how to study very long in the night for an examination.
Approved CBT Centres In Ebonyi State In 2021
Below are the approved CBT centres in Ebonyi state for JAMB registration and examination in 2021. Please read them carefully!
Read this also: national ID card registration centres in Lagos state in this year (the centres that you will not pay for NIN registration).
S/N
STATE
CENTRE NAME
1
Ebonyi
Akanu Ibiam Federal Polytechnic, ICT Complex, Uwana, Afikpo, Ebonyi State.
2
Ebonyi
Annuciation ICT Centre, St Patrick's Catholic Church, Kpiri-Kpiri, Abakaliki.
3
Ebonyi
Bishop McGettricks Catholic Girls Secondary School, ICT Centre, inside Saint Marys Catholic
Church, Afikpo, Ebonyi State.
4
Ebonyi
Comprehensive School of Management & Tech. (CISMT), Along Watchman Street,
Abakaliki, Ebonyi State.
5
Ebonyi
Ebonyi State College Of Education, Ikwo, Ebonyi State.
6
Ebonyi
Evangel University,Km 48 Enugu-Abakaliki Expressway,(Evangel Camp), Okpoto, Ebonyi
State.
7
Ebonyi
Federal College Of Agriculture, Ishiagu, Ebonyi State.
8
Ebonyi
Federal University, Ndufu-Alike Ikwo, Ebonyi State.
9
Ebonyi
JAMB STATE OFFICE, ABAKALIKI (REGISTRATION ONLY).
Share it with your friends if you know that it has helped you to know the approved cbt centers in Ebonyi State and feel free to let me know how you feel through the comment box.
If you know that this article is helpful, please share it with your friends and follow us on Twitter or Facebook.
See also: how to apply for national ID card card and get your national Identification number (NIN) very fast and without paying in this year.