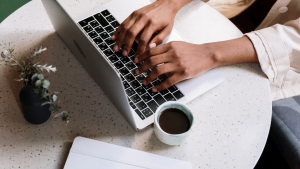 High-quality articles help you to build a community of readers who love your content. Today, we shall shed light on the top best benefits of writing high-quality articles.
When your audiences know that you always write well-detailed helpful articles, they become glued to your website and are always ready to read new posts and also share them with their family and friends.
4 benefits of writing a high-quality article on your blog
1. Increased traffic
When you consistently produce high-quality articles, it helps the readers stick to your blog and become a lover of your articles.
High-quality writing makes people visit your website consistently and also share the content with others which helps build a large community of readers.
2. Improved search engine rankings
With each quality blog post, you have the opportunity to use the relevant keyword searches that your audience wants, and in return helps your website to rank in search engines because your website tops the list of search results whenever people are searching for informative articles.
ALSO READ: HOW TO MAKE YOUR BLOG GOOGLE FRIENDLY.
3. Brand identity
When you put out quality articles consistently, with each post answering the questions on the mind of your audience and solving the problem it's meant to solve.
You earn the loyalty and trust of your readers that they believe you always find the truth whenever you are writing and anything you write about is valid hence they stick to your brand.
4. Networking opportunities
Good-quality articles will help you to expand significantly in your industry.
Other bloggers and influencers will start to see your work and the touch of excellence will prompt them to invite you for collaborations and executing projects together just because of your track record of well-written articles.
Your readers might also be reaching out to you for paid adverts because they know the influence you have on your community because you write the truth always and you have their trust.
Hope with these advantages you've read, you will resolve in your heart to put nothing but the best of best quality articles out there.