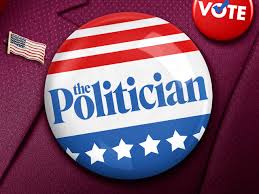 Everything in life has to be planned. Are you planning to become a politician after your education? If yes, then you have to study the degree courses for politics. In this article, I will list and explain to you top best degree courses for becoming a politician of every country in the world.
Do you want to become a politician in order to be active in politics, hold or seek an elected seat in government. Perhaps, if you become a politician today, you can propose, support, reject, and create laws that govern the land and, by extension, your people.
Top best degree courses to study to become a politician
You want to become a politician, right? The following degree courses will quickly help you get a position in politics if you study any of them.
1. Political Science
One degree that comes highly recommended is a degree in political science. This will afford you the opportunity to learn about government structures, the history of politics, and modern political issues.
You may also learn about a lot of issues that you'll encounter when running your own campaign. What's great about pursuing a political science degree is that you'll get the chance to meet other like-minded people. It also provides a path to law school.
---
---
Read these also:

1. Nigerian political parties and their chairman (2022).

2. How to become a politician in Nigeria (requirements and everything).

3. Top famous Islamic scholars in the world this 2022.

4. Top richest men in Lagos according to Forbes (2022).

5. Top best motivational speakers in Nigeria (2022).

6. Ogun State local government chairman.

7. Some notable and important dates in Nigeria to remember.

8. 3 senatorial districts in Lagos state and their current Senators.

9. List of all current Nigerian Senators in 2022.
---
---
2. Business Administration
Studying a business degree is also a great idea. This degree will teach you many of the skills that you will need when running your campaign, such as setting budgets and managing staff members.
Consider studying business administration through a 100% online, high-quality university such as the University of the People. This way, you'll be able to set your own schedule and make sure you have the time to follow the other steps to becoming a politician as well.
3. Law
Law is also a great field of study to pursue. In law, you will learn about the law-making process and come to understand what laws must be followed when governing. Law-making is one of the main functions of politicians.
4. Theater Arts
While it may seem unconventional, theater can also be useful for becoming a politician. This is because a degree in theater will teach you public speaking skills and help you to become comfortable with performing in front of others. This field will help you develop your public image.
5. History Studies
A degree in history will definitely help you to understand the ways in which politicians and governments have behaved in the past. By understanding past actions, you will be able to gain insight into which decisions prove successful and which do not. You will also develop great writing and verbal skills.
6. Mathematics
A math degree is another viable option. Math will help you develop many of the administrative skills that you will need while on the campaign trail, such as budgeting, keeping financial records, and determining whether an action you want to take is a financially-sound move.
7. Economics
The economy always remains an important issue in any election, so knowledge of economic theory and how the economy operates will always come in handy.
Read this also: how to check if your voter card is ready for pickup – INEC.
8. Philosophy
What's great about philosophy is that it teaches you how to think, prepare arguments, and provide answers. This skill will come in handy on the debate stage as well as in front of the media.
9. Public Administration
In the world of political administration, public administrators maintain a productive partnership with elected officials, partnering with, informing and helping them in the policy process, yet remain accountable and responsive to their elected officials.
If you want to become a politician, Public Administration studies is also one of the best degree courses that would guarantee you political success and ambition.
10. International Relations
A degree in International relations focuses on the political issues and foreign affairs affecting the world today. It's an interdisciplinary course, touching on history, economics, anthropology and sociology as well as politics.
Sometimes, International Relations is also referred to as Politics and International Relations. It is degree course that explores the world in which we live by considering how the decisions we make collectively affect the culture, society and economy of the world as a whole, including an in-depth look at how various political actors including governments and international institutions influence our economic growth.
11. Public Health
A degree of Public health is a course dedicated to improving health and preventing disease. The political process is how public policy decisions. If you study Public Health, you can contest for any political position.
Public Health is an evidence-based profession dedicated to improving health and preventing disease. It is one of the best degree courses to study if you want to become a politician.
12. Public Policy
Public policy is best described as the broad area of government laws, regulations, court decisions, and local ordinances.
Being a Public policy student in a degree level, you must be taught how to focus the decisions that create the outputs of a political system, such as transport policies, the management of a public health service, the administration of a system schooling and the organization of a defense force.
13. Psychology
If you want to become a politician, then one of the best degree courses which you can study is Psychology. Psychology is the best demanding course in the world of politics.
Psychological studies the way the human mind works, helping us to understand why people behave the way that they do. Political scientists sometimes use the insights of psychologist to analyze a president's or voter's behavior or to explain why some people are more prone to supporting certain governments and ideologies.
14. Sociology
One of the main aspects of contemporary political sociology is the study of political culture in the current society and how that affects politics. A degree in sociology is one of the best courses to become a politician.
Apart from being a politician with Sociology degree, here are some important careers which you can tap in:
Human Resources Manager.
Market Research Analyst.
Public Relations Specialist.
Social and Community Service Manager.
Probation Officers and Correctional Treatment Specialists.
Social Worker.
Substance Abuse, Behavioral Disorder, and Mental Health Counselor.
Conclusion
Please remember to share this article with your friends and subscribe to our newsletter if you know that it has wonderfully helped you know top best degree courses for being a politician.
Read these also: