Do you want to know the top five (5) foolish things which every student of KSU (Kogi State University) makes or likes to do in the first year or semester? If you want to know fully how the students of Kogi State University behave, then read this content very well.
Kogi State University is the former name of this university. Meanwhile, the name of this university presently is Prince Abubakar Audu University, PAAU, Anyigba.
In this article today, I will show you the top five (5) foolish behaviours that many newly admitted students of Kogi State University, KSU, Anyigba do.
In some cases, such behaviours are normal because they are now a university student and can do what ever they like.
Read this also: top three (3) Islamic prayer centres in Kogi State in this year, 2020.
You may not live with any of your parents in school, hence that should not make you to do silly things.
Five (5) Foolish Things Which Every KSU Student Makes In The First Semester Or Year In School
You were being sent to school to study positive things not to learn negative things/behaviors from your fellow students, in fact.
If you don't want to do do something foolishly, then stop friending person who behaves foolishly.
Friendship has many categories, the category of person you luckily or unluckily meet in ship when you want to travel by sea as the travel is very far determines your positive or negative lifestyle respectively.
What I meant to tell you in the previous paragraph is that when you have engaged with somebody in friendship, you would not easily get disengaged from the ship while you haven't reached the place you are traveling to.
See this also: how to calculate the aggregate cut-off mark of Kogi State University, KSU in 2020.
However, when you luckily meet the positive person, you would like going with him/her. But when you silly person, then prevent yourself from being entered into any ship with him/her in school.
In Kogi State University, Anyigba, if you have gotten admission into it, you would better understand what I am about to show you.
Please note that it's not every KSU student is an accredited one. In fact, some thugs and cultists attend KSU to ruin the life of an accredited/legal students.
Five (5) Foolish Behaviours Of KSU Students In 2020
We have come back to our topic (5 foolish things which every student of KSU makes in the first year.
As we've come back, please share it after you read it up with other of your friends so that they should enjoy this post too.
Read this also: aggregate cut-off mark of all courses offered in Kogi State University (2020-2021 aca session cut-off mark).
Do not wonder why I wrote this article because you'll understand the reason why I wrote it shortly.
Below are the top five (5) foolish things which every student of Kogi State University, KSU makes in the first semester or year (100 level):
Alway being at Igala unity square round about
Always buying food at KSU GrooveS
Snapping photo everywhereMaking relationship
Always handing files
Making relationship any how
---
As you can see, above are the five most common things which every newly admitted students of KSU do. Isn't it?
Now, let us proceed a little to know why those things are referred to as a foolish behaviour.
1. Always Being At Igala Unity Square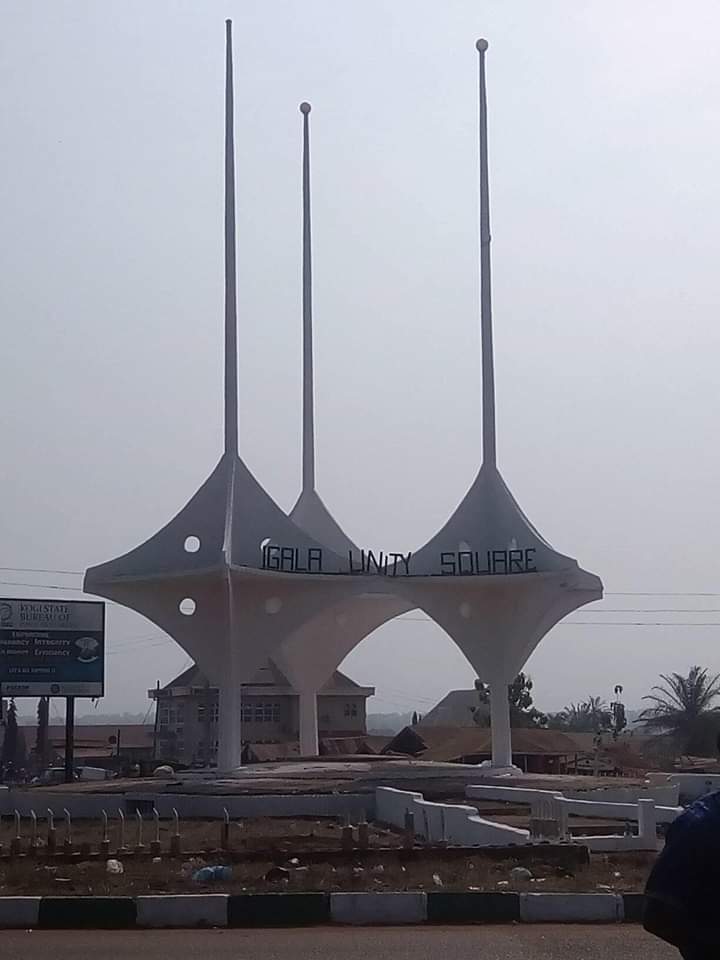 Igala unity square is a round about located in Anyigba, Dekina, Kogi State. It is better closer to Kogi State University and many things are found there.
Thus some students cannot face their book very well because they always visit Igala unity square for outing.
Different types of phones, tablets, writch watches, laptop and almost everything the students need are sold in that place, hence this has made the lives of students valueless if they don't go there.
Being at Igala unity square has been a pride of most new students of Kogi State University, KSU, Anyigba.
Read this also: how to create Jumia online shopping account in order to shop online at the comfort of your living room.
 Top Irritating Behaviours Of The Students Of Kogi State University In 2020
2. Buying Food From KSU Groove
Groove is the biggest restaurant located in the center of Kogi State University's campus.
It is found for selling all different types of awesomely taste food for people. It also gives a room for some small programmes to take place in it.
When some Kogi State University's students have got little money to eat under the tree or umbrella, they will prefer going to Groove. 
No body will force to go and eat at the Groove. It's not everyday a Christmas day.
Most students of KSU say "If I no go to Groove, wetin I gain?". And they would become broke after they spend their money completely on feeding in just one day.
Wait and let me ask; if students do not go to groove in one day, what will that make happen to them?
From this short reading, you should know that going to Groove always is one of the top five (5) foolish behaviors of KSU's students.
See this also: how to apply for MTN foundation scholarship in 2020.
3. Always Snapping Photos Every Where
One of the behaviors which makes KSU student to be identified as a new studendts who usually behaves foolishly is snapping photos every where in order to post them on facebook.
Every strange things they see, they must snap with or it.
However, statistics shows that the money which KSU students spend on snapping in the photographic studio is higher than the money they spend on other things.
In fact, it is like snapping of the pictures is what all of them came to study in the university.
Snapping photos every where's behavior of most new and old students of KSU is what that is likely makes them to be recognized as a foolish student.
Top Bad Behaviours Of The Students Of KSU
4. Making Pre-Marital Relationship Any How
It is no longer a news to hear that Kogi State University's students do pre-marital sexual relationship (boy and girl friend, relationship) so bad especially when they are successfully being admitted.
Every pretty lady they see, they would make a whistle to call her attention and if the lady stop and attend, they would then say "Please give me your number, babe".
Guys will further tell babe that "the way I have been seeing you is so much interesting".
Read this also: how to upload any type of O'Level result to JAMB profile in 2020.
If you are a new student of KSU, please do not ask every babe for his/her telephone number purposely for relationship because some pretty ladies are now a lecturer.
If you've unkwowingly told a stupid statement to a pretty lecturer or asked for her telephone number purposely for marital relationship, then what will you do?
You were not being aimly sent to school by your parents for relationship but studying.
Even if you are handsome, do not do relationship when you have been newly admitted into KSU. Just be rest assured that in the next few years, you will do any relationship you like.
We can know some girls are in KSU for "doing now and pay now" scheme, but don't do it because your own is different. You're a child of God, indeed, so, don't disregard your dignity.
Behaviors of newly admitted (fresher) students of KSU in 2020
Maintain your virginity in order to keep your dignity. It is clearly known that what you sow during school that you will harvest after school, so do not sow inedible crop.
5. Always Handing Too Many Files
As I was discussing with you, life of a newly admitted student of KSU is not what I only heard but also witnessed.
I can still remember when new student of KSU were handing files in hand from one place to another (every where they go).
If you do not want to be known as a new student who likely behaves foolishly in his/her first year by most people, then do not go out in all the time while handing many files inside your armpit.
I swear, doing so will make people call you "Johnny Just Come (JJC)".
Read this also: how to do online course registration and admission clearance of Kogi State Polytechnic in 2020-2021 academic session.
Conclusion of top five (5) stupid behaviors of KSU students in 2020 and further reading:
If you know that this article has helped you know the top five (5) foolish things which every newly student of Kogi State University, KSU makes in the first year or semester (100 level), then like us on Facebook page or follow us on Facebook or follow us Twitter.
Recommended: how Parents should help their child to educationally successeded.