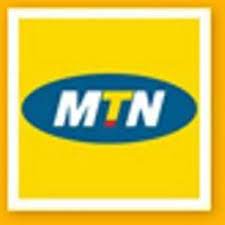 MTN is like other telecommunication network providers which you can check data balance on your SIM card using SMS, online or dialing USSD code method.
Please remember to read this post to an end as I am going to show you the right guides on how to check your data balance on MTN. Importantly, the guides would be helpful for both existing and new subscribers of MTN network who do not know how to check data balance online or offline.
Note that MTN  recommended data balance checker USSD code is one of the effective ways of checking data balance. In this article, I will show and explain to you top best new different methods as we are discussing below.
Read this also: cheapest MTN data plan for 2021 and how to subscribe.
How to check data balance on MTN SIM online
Do you want to know how you can check data balance on your MTN SIM card online without removing out the SIM card?
For example, if your SIM card is in the modem or mi-fi while browsing but you don't want to remove it while at the same time you want to know your data balance, how should you do to check? Should you disconnect your data connection by removing your SIM card and check your data first by dialing the USSD code?
Please let me know your answer via the comment section!
Now, below are the step by step guides and recommended methods to check data balance on any MTN SIM card online.
Contacting MTN customer care agent
One of the fastest and effective method which you can use to check data balance of MTN SIM card is by contacting MTN customer care agent.
We know that the use of MTN data balance checker USSD code is more reliable than calling MTN customer care but it ineffective when you want to check data balance of a SIM card which is not in a mobile.

You can also contact MTN customer care to check data balance using internet chat while the internet chat has limited working hours, in fact, the internet chat works in the hours of 8 am to 5 pm on weekdays and 8 am to 1 pm on Saturdays.
Read this also: does jamb work on Saturday (working times of jamb)
Using MyMTN mobile app
The official mobile application of MTN called MYMTN can be used to check data balance of any MTN SIM card.
MyMTN mobile app is a self-help application designed by MTN network Limited that which can help you control and manage your data usage, view how much data you use, check your MTN data balance, subscribe to MTN data easily and lots more.
MyMTN mobile appliacation can be downloaded on an android device from Google Play store or download from App store to any apple mobile device.
After you have successfully downloaded and installed MyMTN app on your device, here are some other things you can use it to do apart from checking your MTN data balance:
Activate and subscribe to data plans
Check data balance
Buy Bundle with your debit card.
Buy data bundle to another telephone number
View data usage per traffic type (Facebook, YouTube etc)
Link your identity document to your SIM card and lots more.
Visiting any nearest MTN outlet
Do you want to buy a new MTN SIM card, retrieve your lost line or upgrade your MTN SIM to 4G or port to the MTN network?
You can do all these by simply visiting any nearest MTN store or outlet today with your National identification Number (NIN) for prompt assistance.
The request for your NIN at the MTN outlet is mandatory by the federal government law for registering and activating any new SIM.
If you do not have a NIN, simply click here to read our special guides of how to apply for a national ID card in Nigeria and get your NIN very fast.
To find all nearest approved MTN outlets in your location in order to go there to know more important information on how to check data balance in your SIM card, simply click here, select your state and your LGA.
Dialing a USSD code
To check your MTN data balance using USSD code method, this will require you to dial *559#.
After dialing *559# via an MTN SIM card which you want to check its data balance, a text message will pop up notifying you your data balance, its expiring data, code to dial if you want to re-subscribe and lots more. 
Going to MTN website
By going to their website address, you can find out more how to check your MTN data balance online using your MTN telephone number.
Before you visit an MTN website, make sure your SIM card is well inserted in a mobile and can receive an OTP from MTN.
Click here to visit MTN website,
If loaded successfully, simply click login to log in with your mobile telephone number
Please note that before you can log in, MTN must verify your phone number by simply sending a unique code (OTP) to you
Enter the OTP code which you have just received and
Finally click on login tab.
Once you are successfully logged in, now you can begin seeing your data balance detail.
Read also top best things to do before going to the Nigerian Air Force training in 2021.
Sending a text message
Another best and effective method which can be used to check MTN data balance is using sending a text message method.
Checking data balance on MTN can be done via SMS and it can be done by simply send 2 to 131 or 403 to 131 in form of text message. 
After successfully sending 2 to 131 or 403 to 131, a text message will be sent to you and it will contain all the information you need to know about your current MTN data subscription.
At this point, you can now get information on remaining data balance, data bonus, expiry date, code to dial to buy a new MTN data bundle, etc.
Conclusion
If you know that this article has helped you know how to check MTN data balance online using six different methods step by step, please share it with your friends and remember to subscribe to our newsletter for more important updates from us.
Read this also MTN Momo agent online registration form (step by step guides).