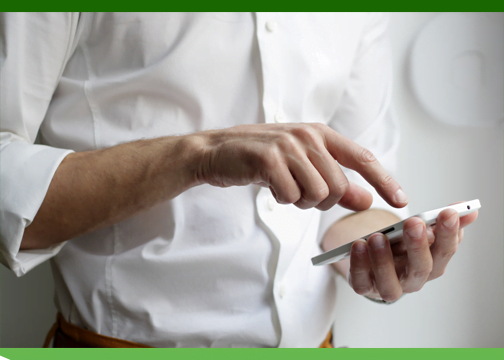 Are you having data and wanting to transfer airtime to your friend or family member? In this article, we will discuss with you how to convert data to airtime on any type of network in Nigeria step by step.
Have you got a lot of data bundles on your line (SIM card) and searching online for how to change it to airtime in order to make calls?
Data is one of the core browsing mediums. Without having data on your line, you can't browse the internet with your phone or computer. The data bundle can be subscribed to by dialing the USSD code via your line.
Here, we are going to show you how to convert data to airtime in the event you have abundant data while you don't have many tasks to do with.
How to convert data to airtime on all networks
The methods of how to convert data to airtime which we discussed here are the ones that are working in Nigeria for 2022. You don't have to leave your data bundle get expire and become useless if you have read and applied the guides in this article. It was written by a techy who has been using all different networks in Nigeria for decades.
Before we published this article, we were being severally asked different questions related to how to convert or change data to airtime. If you are interested to know how to convert data to airtime, regardless of any type of SIM card you are using, then we have got you covered and you will find out everything you are looking for in this post.
Sometimes, many people can have ten of thousands of data bundles on their line while they want to convert it to airtime but lack of an idea can prevent them from doing so, hence their data get expired. After reading this article, you will know how to overcome it the next time.
As we're going to list and explain the methods and how to convert data to airtime in Nigeria, we will hence discuss all networks including Airtel, Glo, MTN, and 9mobile. I hope you must use any one of the four network providers in Nigeria listed above.
Read this also: top five websites to buy dollars from in Nigeria very fast.
In order to explain to you what you have to know, we have made this post very short. Now, let's start discussing with you how to convert data to airtime on MTN, Airtel, Glo, and 9mobile in Nigeria for this 2022 step by step.
Now, let's get started..
For anybody in Nigeria who wants to convert data on their SIM card to airtime for 2022, they should make sure their data bundle is not expired. To check your airtime data balance for any network, please click here. Now, after checking your data balance and its expiry data, you can use the website or mobile app of the following telecommunication companies:
1. Gloverapp.

2. Zoranga.

3. Aimtoget.

4. Cheetahpay.

5. Recharge2Cash.

6. GoSub.

7. AirtimeFlip.

8. Patricia.
For more explanation of how each of the companies listed above works, please read our article where we discussed how one can convert airtime to cash in Nigeria.
However, if you don't like to convert your data bundle to airtime using the mobile app of the websites listed above, you can effectively use the USSD code of your network and convert your data to airtime very quickly. For you to do that, please dial any of the USSD codes below.
*136*6#.
The USSD code to convert data to airtime on MTN in Nigeria is *136*6#. Just simply insert your MTN SIM card in a mobile phone, dial *136*6#, and follow the prompts.
*147#.
If you are having an excess data bundle on your Glo line and searching for the USSD code to convert or change it to airtime, just simply insert it into a mobile phone, dial *147#, and follow the prompts.
Airtel network
*141#.
The general USSD code to buy, send and check data bundle on any Airtel SIM card is *141#, hence, to convert the data bundle on your Airtel line to airtime, simply dial *141#, please any command that would lead to data (i.e, press 2 for data) and follows the prompts.
9mobile network
*229#.
For any subscriber of 9mobile to convert data to airtime on their line, they are advised to just simply dial *229# and follow the prompts.
Conclusion
I hope this article has helped you know how to convert data to airtime on all networks in Nigeria. Please comment with any questions you may have and remember to share them with your friends. Also, remember to subscribe to our newsletter for more important information and updates.
Which network do you use and which method did you use to convert your data bundle to airtime? Is it through the mobile app or USSD code? Please let's hear your answer via the comment section.