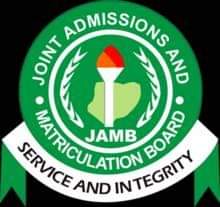 When it's come to pay for JAMB E-Pin, many candidates don't know how to pay and get it. As a result of that, we'll show you in this article how to pay and buy JAMB E-Pin for further registration in 2021.
Do you want to know how to buy jamb epin for 2021 registration? If yes, then please don't hesitate to read up this article very well. Epincan be bought at the commercial bank's branch like UBA or Union Bank.
Therefore, the founder of this blog, Abdulrazaq Yahaya has found seven (7) methods (not only one method) through which JAMB candidates can use to pay for JAMB E-Pin purchase for further registration in 2021.
Read this also: how to apply for national ID card for JAMB 2021 registration and get your national Identification number, NIN very quick within a day.
How To Buy JAMB E-Pin In 2021 (7 Fastest Methods To Use Without Paying Money)
If you follow the guides on this blog, then you will never regret. For a first note, Jamb epin for this year costs N4,500 while you may be forced to pay higher than that in some cases especially if you don't buy yours according to how we are going to explain below.
In this post, I will like to show with you the steps you can make your JAMB registration payment for 2021 easily at the comfort of your room or where ever you are. As known If the time of jamb registration come, you will definitely find the chance to make your registration payment easily.
But in this post, you will know that it is not only in the bank that jamb candidates can make their payment for jamb registration in 2021.
In this article, you will know how to pay without in the bank and it is is instance.
Currently, JAMB has seven (7) modes through which candidates can make payment for buying their e-pins.
I will show you the seven modes you can make your payment for buying your e-oin. Just keep reading as I am about to show you.
Note: the ten (10) digit numbers (confirmation/profile code) you received from 55019 when creating your JAMB profile from your phone will be used in any of the modes which I will show you below before you can pay and buy your epin successfully.
7 Fastest Ways Of How To Pay For JAMB E-Pin In 2021
Below are the modes to buy E-Pin from JAMB in 2021.
Participating Banks
Mobile Money Operators
Registered Microfinance bank
Online Payment
POS
ATM
USSD
As they are shown, the modes of payment for purchasing e-pin from JAMB are seven (7). Now, let's go to look at how you can pay via any method.
1. Participating/Affiliating Banks: from decades, JAMB has been participating with several commercial banks in Nigeria for aiding candidates pay to it for registration.
Those JAMB participating banks help candidates very fast and they do not do fraudulent service for candidates.
What are the participating banks? Do not worry, JAMB has got over eleven (11) participating banks in Nigeria and below are the following:.
Access bank
Eco bank
First bank
FCMB bank
Fidelity bank
Jaiz bank
Skye (Polaris) bank
Sterling bank
Uniin bank
Unity bank and
Zenith bank
Just go into any of the listed branches above and tell any staff you meet that you came for buying JAMB E-Pin. Then, they will gladly do it for you.
Note: You should have had a cash (money) for purchasing of JAMB e-pin before going to the bank.
How To Pay For E-Pin With Mobile Money Operator In 2021 In Nigeria
2. Mobile Money Operators: JAMB candidates can also pay for their purchase of E-Pin using mobile money operator mode.
What are mobile money operators? The mobile money operators mode that candidates do the payment of E-Pin in Nigeria (nationwide) are presently four (4) in number in 2021 and below are theirs:
Paga
e-Transact (PocketMoney)
TEASYPay and
Packway Projects (Ready cash).
Any one of the mobile money operators listed above can be used to pay for purchasing of JAMB e-pin using your confirmation code and cash for buying it.
3. Registered Microfinance Bank
Candidates of JAMB 2021 can pay for their purchase of e-pin by using registered microfinance bank mode.
Currently, there are only two (2) participating JAMB microfinance banks in Nigeria which assist the candidates to pay for their e-pin in 2021.
Below are the two (2) JAMB affiliated microfinance banks and their addresses in Nigeria in 2021 which you can use to buy an epin:
FUD MFB (Duste) and
Regent MFB (Abuja).
Just go into any of the two registered microfinance banks listed above with your cash and confirmation code for purchasing of e-pin.
Note: This payment mode can only be done fraudlessly in any microfinance bank in Duste and Abuja.
4. Online Payment
Jamb candidates can also pay for the purchase of their e-pin through online (JAMB portal).
Visit JAMB website by clicking here
Then click 0n PURCHASE of 2021 Application Document tab
And enter your profile code.
Select payment method (interSwitch/Remita) and finally
ClicK make payment button
At this point, your E-pin will be then delivered to your registered telephone number.
How To Buy JAMB E-Pin With POS Method in 2021
5. POS Method: candidates can pay (buy) they e-pin at pos which is available at every state office of JAMB for all state's capital in Nigeria, accredited cbt centres and any offerable pos service outlets
Give them your confirmation/profile code and money to buy it. Then your e-pin will be sent to your registered telephone number.
6. ATM outlet method: you can now buy your e-pin by using ATM mode
This is available on all atm outlets of participating banks which had listed in number 1 above (InterSwith Channel).
Select bill payment and then pick JAMB. Enter confirmation code (profile code and follow the prompts to pay.
If this has done correctly, then your E-pin will be sent to your registered telephone number.
7. USSD (NIBSS/ERCAS): candidates can buy their JAMB e-pin by using USSD mode by following the instructions below:
Dial*565*6*55019#.
Enter your profile code,
Select bank and follow the steps very promptly to complete your payment.
E-pin will be then sent to your unique telephone number as text message.
Conclusion
Did you enjoy this article? Which mode of payment will you use to buy your e-pin in 2021?
Feel free to let's know where you misunderstood in this article, follow us on Facebook and share it with your friends, please.