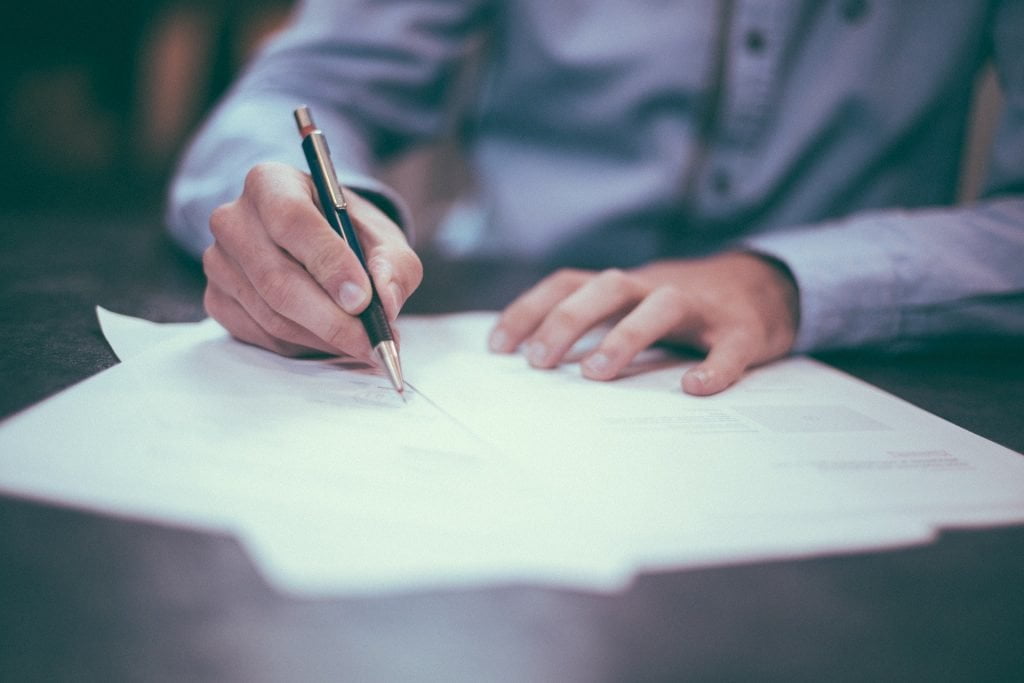 Do you want to update your banking details or information? Is your bank account blocked? Or do you want to unfreeze your bank account? This post will show you how you can write an application letter to bank for everything you may want to do.
There are many banking issues which cannot be treated or resolved instantly like unblocking your account or changing your alert number, unfreezing your account and so much more without you writing a formal letter to the bank manager.
If any related issue which I have just mentioned a few of them to you above came across you, you will be told to write a letter to the manager of a bank in order to get your problem resolved. In this article, I will show with you how to write an application letter to any bank manager correctly.
If you don't know or you are just confusing on how to write an application letter to the manager of your bank for something that's very important, you have come to the right place, in fact. Continue reading as I'm going to show you strange and helpful thing(s) right here in this article today.
When a letter to the manager of a bank, what type of letter should you write? Can you remind yourself? If there's no idea, then comment with "NO IDEA" in the comment box and if you know the answer, simply let me know via the comment box also.
The structure of your letter to the manager of a bank should not look like or as if you're writing to your friend or parent. A letter that is going to a honorable person like bank manager should contain a lot of respectful tone.
Read this also: how to open UBA bank account online with your mobile or desktop device step by step.
In letter writing discussion, it's good to greet the person who you're writing to, right? Now, let me let you know, without greeting in a letter to a manager of a bank, your letter writing will be recommended as the best, hence it'll must be read first. That is, it is not allowed to greet in a letter when you are writing to a bank.
The type of a letter writing without greeting is called formal letter. A formal letter is a type of letter which is determined to be written to a person who his/her position is more than your own. Do you see bank manager every time you go the bank? If you don't, then respect him or her when writing to him or her so that he/she should attend to you very fast.
How to write an application letter to Bank for any of your problem
As you may know in the previous paragraphs in this article, the type of a letter to any bank manager must be a formal one, though, some people may not know how to write a formal letter as a result of social media around.
Social media has prevented a lot of people from learning how to write a letter, because every one knows how to dial a mobile number or log in to their Facebook account to discuss anything they want with any body they want.
Sadly, bank has a telephone number, but they don't listen to you unless you write a letter to their manager with your hand and put in your personal signature especially when it's to resolving security-like problem.
Below are the step by step procedures you can take when writing a formal letter to a bank for urgent assistance:
When writing a letter to bank, a type of the letter to be written is formal letter, hence, it must have two addresses, yours and the address of the office where it's going.
I advise you to use the address on your bank information. Your address must come first at the top right hand corner, for example,
12, Opposite Yisab Oil Ltd,
Lokoja,
Kogi State,
26th may, 2021.
The manager,
Zenith Bank of Nigeria,
Adankolo Branch,
Lokoja, Kogi State.
Dear Manager of (Bank name and branch name),
PLEASE UNBLOCK MY ACCOUNT
Please take note of comma at the end of each line of address. Write your date in full form, see mine, 26th may, 2021. Do not write it as twenty first (or 21/05/2021) otherwise it becomes another thing without meaning.
After your salutation, Dear Sir / Madam, put your topic at the center. Your topic should be very short and informing, in fact, make it to look very neat and it should be made in a way that it will represent all the purpose of your letter.
Read this also: how to request POS machine from Opay, become an Opay agent and get your POS machine very fast (step by step).
For example, write to the manager of your bank requesting him/her to unblock your account. Now, in this way, something like this should be your topic: PLEASE UNBLOCK MY ACCOUNT.
You see? We have four words which is very neat. I advise that you write your topic with all words in capital letters because writing it with the first letter of each word in capital letters is very technical as some words are not recommended to start with capital letters.
If you write your topic in capital letters, you should not underline it but if you write in small letters, you must underline it.
For example, while writing formal letter to the manager of your bank, strict language should be used, i.e, don't be too friendly. Just simply write what you have in mind to write.
You don't need to greet in Formal letter, for example, "how are you, Sir?", "have you woke up successfully this morning?", etc.
It is not allowed to have an error(s) in your letter to bank manager. You can use strange words or big gramma in your letter but make sure to use them accordingly.
When you have finished writing the body of your letter, down the right corner, write: Yours faithfully and comma on the same line.
On the third line, write your full names, starting with your surname. If you are not a man or boy, then indicate Miss/Mrs beside your name and bracket it.
For example:
Yours faithfully,
Mariam Yusuf (Miss)
Note that Y is capital in Yours but f in faithfully is small letter.
Conclusion
If you know that this article has helped you know how you can successfully write an application letter to your bank for enquiry, request, complaint or every thing, please share it with your friends and remember to let me know any question you may have to ask right now via the comment section.
You may click here to like our page on facebook for more important updates in future if you have really found this article helpful.
Read this also: official ussd codes of Zenith Bank and how you should use them to perform anything step by step very fast.