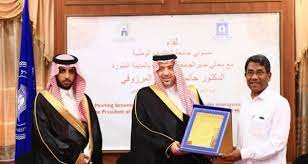 The Islamic University of Madinah scholarship application portal for 2022 has been opened and we are going to discuss with you in this article the application requirements and how to apply step by step.
Are you having an intention to study in Islamic University of Madinah with the help of scholarship this 2022? If yes, then well, in this post post we have got you covered!!
About the IU scholarship
The Dean of the Faculty of Science at the Islamic University of Madinah (IU) is pleased to announce that they will provide full undergraduate scholarships for distinguished applicants who demonstrate high interest in furthering their undergraduate studies in the basic science fields such as Physics, Mathematics or Chemistry.
This type of scholarship is a Bachelor of Science Scholarship Program which offers several disciplines especially engineering to study in Islamic University, Madinah, Saudi Arabia.
Read this also: all chapters in Quran and their meaning in English.
Islamic University of Madinah scholarship
The international students who are willing to study in Islamic University of Madinah but don't have a means are advised to apply for fully funded Bachelor of Science Scholarship this 2022. 
If you are being awarded with this scholarship, you will benefit the following benefits: –
A free plane ticket upon admission, as well as a free ticket to return back to your country at the end of each academic year, according to specific guidelines.
A monthly allowance.
An extra allowance for students who achieve the grade of excellence.
Free furnished accommodation for non-married students.
The food at the university restaurant, for a small monthly fee.
Quality healthcare at the university hospital.
Free daily transportation to and from the Prophet's Mosque, as well as regular organized 'Umrah (lesser pilgrimage) trips.
Use of the social, training, and sports facilities at the university.
Admission application requirements
The requirements to apply for admission of Islamic University of Madinah through scholarship are:
Applicant must be a Muslim male of good conduct.
The applicant must pledge to abide by the rules and regulations of the university.
The applicant must be medically fit.
The applicant must pass such tests and interviews 
The applicant must possess a General Certificate of Secondary Education (GCSE) or its equivalent, from inside or outside the Kingdom of Saudi Arabia.
The certificate must have been issued by a government school or a recognized private school.
The applicant must be dedicated to full-time study.
No more than five years must have passed since being awarded the certificate.
The age of the applicant between (17 and 25 years), upon beginning study.
The applicant must abide by any other conditions defined by the university management.
Documents for applying Islamic University of Madinah scholarship
High School/GCSE/A-level Certificate.
High School/GCSE/A-level Transcript.
Certificate of Conduct.
Birth Certificate.
International Passport (if available).
National Identity Card (if available).
Important notes
The applicant must scan his original documents, in order to display the documents in their original colors.
The applicant must attach all documents in Arabic or English language
In case of an applicant being granted admission, the accepted student must bring his original documents, attested by the Saudi Embassy. If there is no Saudi Embassy in his country, he should have his documents attested by an authority recognized by the university.
In the case of errors in the basic information found on the applicant's original documents (such as name, date of birth, place of birth, etc.), the applicant must correct such mistakes with the responsible authorities before sending his application, since the University Council forbids the correction of this fundamental information after admission.
•This scholarship is to promote basic science study between Muslim youth especially those who are interested in studying Physics, Mathematics, chemistry.
Islamic University of Madinah scholarship in insight
| | |
| --- | --- |
| Type of student needed | Undergraduate  |
| Status | Fully funded |
| Required country | Every country |
| Host country | IU, Madinah, Saudi Arabia |
| Application deadline | Unspecified |
| Type of applicant required | Engineering |
Click here to apply for Islamic University of Madinah scholarship.
If you know that this article has helped you know everything about Islamic university of Madinah scholarship in 2022, then please share it with your friends and remember to subscribe to our newsletter for more important updates.
Read these also: