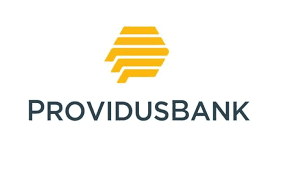 Are you already a Providus bank customer or having an intention to become one of their customers and searching for their USSD code? If yes, then welcome to the right page! Now, let's start showing you Providus bank USSD code step by step!!
Providus bank is like other commercial banks in Nigeria licensed by Central Bank of Nigeria to carry out financial and banking services. With USSD code of Providus bank, you can transfer fund to any account and also be able to check your account balance.
What is the transfer code for Providus bank
UMPLNGLA.
Presently, Providus bank has not got an official USSD code for transfer or check account balance but their SWIFT code when you want to transfer/receive money with them internationally is UMPLNGLA.
However, you can also use Providus bank mobile application to do seamless and easy execution between transactions such as transferring money from your account to another account, check your account balance, etc. even without using their USSD code.
Read these also:

1. First Bank sort codes for all 36 states in Nigeria.

2. How to transfer airtime from Glo to Glo network.

3. How to use Paystack to receive and transfer money (step by step).
Providus bank mobile app
Download Providus bank mobile app from:
With Providus bank mobile application, you can also know your account number and other details.
To enjoy this feature and benefit, first open Google play store or App store on your device, search for "Providus app", download and install the app, open the app and start entering your bank account details. If you finish successfully, anytime you log in to your account, your account number will be the first thing you would see at the top of your device's screen.
Note: once the enrollment is done, your login credentials (Customer ID and default password) will be sent to your email.
To use Providus mobile banking, make sure that it is the phone number you use as an alert number that you are going to use to activate Providus bank mobile application and also remember that your ATM card number will be required in the process of activating it as well.
After collecting your Providus bank ATM card, to request resetting your PIN on the POS machine at Providus Bank branch, insert your card to select PIN, input your PIN of choice and your card will be activated instantly.
At Providus bank, they have strong IT infrastructure and digital channels which they deploy to provide exceptional service to their customers so that they can achieve their objectives.
Code to check balance on Providus bank
If you are an existing Providus bank customer, to check your account balance, just simply log in your Providus bank account using their mobile app with your username and password. Once you are logged in, your full account information will display. Hence, you can check your account balance, get the transaction history or bank statement, transfer money to another account etc.
Providus bank in insight
Conclusion
If you know that this article has helped you know Providus bank USSD code or how to use Providus bank mobile banking application to do anything that can be done with USSD code like transfer, check account balance, view your account statement, etc., then please share it with your friends and remember to subscribe to our newsletter for more important updates.
Read these also: