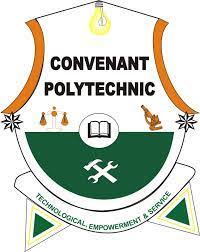 In Nigeria, there are a lot of ND and HND awarding polytechnics located across every part of the country but this article is only going to show and discuss with you top 77 best among of them in 2022.
If you are ready to start reading top 77 best polytechnics in Nigeria as of 2022, then let's just get started.
The list of Nigeria's top 77 best polytechnics in 2022 recommended for any course are shown below.
Read these also:
Now, let's start!!
Top 77 best polytechnics in Nigeria in 2022
Abia State Polytechnic
Abraham Adesanya Polytechnic
Abubakar Tatari Ali Polytechnic
Air Force Institute Of Technology
Akanu Ibiam Federal Polytechnic
Akwa Ibom State Polytechnic
Allover Central Polytechnic
Auchi Polytechnic
Benue State Poly
College Of Technology, Iresi
Covenant Polytechnic, Aba
Crown Polytechnic
D. S. Adegbenro Ict Polytechnic
Delta State Polytechnic
Dorben Polytechnic
Eastern Polytechnic
Edo State Institute Of Technology And Management
Federal Polytechnic, Ado-Ekiti
Federal Polytechnic, Bauchi
Federal Polytechnic, Bida
Federal Polytechnic, Damaturu
Federal Polytechnic, Ede
Federal Polytechnic, Ilaro
Federal Polytechnic, Kaura Namoda
Federal Polytechnic, Mubi
Federal Polytechnic, Nasarawa
Federal Polytechnic, Nekede
Federal Polytechnic, Offa
Federal Polytechnic, Oko
Federal Polytechnic, Ukana
Fidei Polytechnic, Gboko
Grace Polytechnic, Lagos
Heritage Polytechnic
Igbajo Polytechnic
Imo State Polytechnic
Institute Of Management Technology, Enugu
Institute Of Public Health
Interlink Polytechnic
Jigawa State Institute Of Information Technology
Jigawa State Polytechnic
Kaduna Polytechnic
Kalac Christal Polytechnic
Kano State Polytechnic
Karrox-Ugrl Computer Education And Training Centre
Kings Polytechnic
Kogi State Polytechnic
Kwara State Polytechnic
Lagos City Polytechnic
Lagos State Polytechnic
Light House Polytechnic
Moshood Abiola Polytechnic
Nacabs Polytechnic
Nasarawa State Polytechnic
Niger State Polytechnic
Nigerian College Of Aviation Technology
Nuhu Bamalli Polytechnic
Ogun State College Of Health Technology
Ogun State Institute Of Technology
Osun State College Of Technology
Osun State Polytechnic
Our Saviour Institute Of Science, Agric. And Tech.
Plateau State Polytechnic
Polytechnic Of Sokoto
Prime Polytechnic
Rivers State College Of Arts And Science
Rivers State Polytechnic
Ronik Polytechnic
Rufus Giwa Polytechnic
Shaka Momodu Polytechnic
Temple-Gate Polytechnic
Tower Polytechnic.
The Polytechnic, Ibadan
Tower Polytechnic, Ibadan
Uyo City Polytechnic
Waziri Umaru Fed. Polytechnic Birnin Kebbi
Hope the list above has helped you know top 77 best polytechnics in Nigeria? If yes, then please share it with your friends and remember to subscribe to our newsletter for more updates.
Read this also: top best engineering colleges in the world in 2022.