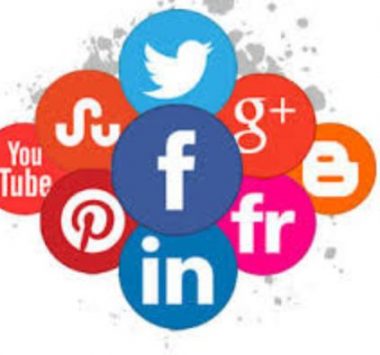 Social media are the platforms that you can use to promote your business, hence, should you completely use your time on Instagram or not? In this article, we will discuss with you top 12 fastest growing social media platforms which you should use in 2021 every where you live.
You may have been hearing that LinkedIn is the best social media platform, now should you use half of your time to use Facebook and split the rest on YouTube and Twitter since all of them are a social media platforms?
On the other hand, what about Pinterest, do you know it the very best as well?
Read top 30 social media platforms in the world and their founders
I wrote this post and titled it top 12 fastest growing social media platforms in the world in 2021 in order to help you decide which social media platforms are going to be right for your brand this year.
Now, let's start!!
List of top 12 fastest growing social media platforms in 2021
Below are the list and explanation of top 12 fastest growing social media platforms in the world in 2021.
1. TikTok social media
This new kid on the block is less than two years old, but received over 1 billion downloads of their video-based app during their first year of operation. Today, TikTok reportedly sees over 800 million monthly users which instantly places it amongst the top social media platforms in the world in terms of sheer user figures.
Who uses TikTok and why?
Around 50% of TikTok's audience is under the age of 35 in the U.S. with the majority of that audience concentrated amongst those between the ages of 16 to 24.
Some of the contents that work best on TikTok are entertaining, interesting, comedic and sometimes nonsensical short-form video content, usually set to the tune of popular songs. Think fun, catchy music-video style content.
Please use TikTok if you want to reach and entertain a young audience with fun video-based content that doesn't often have a direct connection to your products or services.
Being overly self-promotional on this platform won't build you a loyal followers, so be prepared to take the approach of entertaining first.
2. Snapchat as a fastest growing social media
Despite it seems to lose some ground to competitor social media platforms like Instagram and TikTok, Snapchat still remains one of the most heavily used apps with the under 25 years of age demographic—boasting over 300 million monthly users in recent months.
Most Snapchat users frequent the app in order to share updates and communicate with friends and family through disappearing images and short video messages.
Who uses Snapchat and why?
According to Statisca, young adults between the ages of 18 and 24 make up a massive 78% of active users who partake in the platform's over 14 billion daily video views.
Users tend to skew slightly more toward females, with the majority accessing the app daily.
The Content that Works Best on Snapchat: Video-driven storytelling. If you have a knack for creating compelling (usually selfie-style) short videos that can entertain & educate a young audience, then Snapchat is a no brainer platform for you to form connections with your customers.
Snapchat is one of the top 12 fastest growing social media platforms in the world right now, hence, you should use Snapchat if you want to reach a young audience and have an affinity for creating bite-sized, engaging video content.
Like with TikTok though, please don't always be in front of your camera and talk about your products as most Snapchat users are there to be entertained.
See also: top thirty advantages and disadvantages of social media platforms.
3. Facebook social media platform
With nearly 2.5 billion monthly users, Facebook is hands down the largest social media site in the world.
While that practically ensures at least some of your audience regularly uses the platform, it's developed a somewhat negative reputation amongst younger users that are increasingly turning to other alternative sites.
Regardless, if your brand stands to benefit from sharing industry-related news, engaging (short-form) videos, graphics and other visually appealing content—especially if your primary audience is above the age of 30—then consider having a presence on Facebook.
You might also consider leveraging Facebook groups to gather your customers or community in one place online.
Facebook groups, unlike Facebook business pages, aren't for advertising, but they can be helpful in creating conversation.
Who uses Facebook and Why?
According to a statistics, 68% of U.S adults were reported to use Facebook with 51% reporting they're active multiple times daily.
Usage is spread pretty evenly amongst males and females while users tend to get increasingly active as age increases (especially beyond the 40+ year old demographic).
As a matter of fact, some of the important contents that work best on Facebook are interesting, engaging or even polarizing your content is, the more likely it is to go viral on Facebook.
To have many followers on Facebook, lean heavily on short videos, eye-catching images and attention-grabbing headlines to attract an audience.
For Facebook groups, interactive content and conversation-starters are the way to go. Consider live streams and polls.
Simply start using Facebook if you want to reach an audience of adults and have engaging visual (or video) content that can capture their attention, invoke an immediate emotional response and make them excited to share with their friends.
Or if you want an easy way to create an online community around a topic or business.
4. Instagram social media
Long the home of influencers, brands, bloggers, small business owners, friends and everyone in between, Instagram has topped well over 1 billion monthly users.
If you're wondering whether a meaningful segment of your audience spends time on the platform, the answer is almost surely a resounding yes.
Who uses Instagram and Why?
Instagram has become one of the top 12 popular fastes growing social media platforms for teens and young adults, especially in the U.S.
The use of Instagram slowly drops off with age but stays consistent across both men and women, so if your customers are under 40, then don't hesitate to use Instagram.
Some contents that you should post on Instagram are beautiful photography, stunning visuals, unique designs, selfie-style video that speaks directly to your audience and a cohesive theme.
You should use Instagram if the audiences you're targeting are under the age of 40 if you run a lifestyle, ecommerce, or photography business.
5. YouTube social media platform
YouTube hails as the second most popular search engine in the world today, right behind its parent company, Google. If your business could benefit from producing video tutorials or walkthroughs, visually-driven instructional content, product reviews or interviews, then this social media platform is a must for reaching their more than 2 billion monthly users.
Who uses YouTube and why?
A whopping 73% of U.S. adults report regularly using YouTube, with a heavy concentration in the age range of 15 to 34 years olds. YouTube is broadly popular amongst both men and women, and usage tends to go up alongside income and level of education.
The Content that Works Best on YouTube: Video only.
Depending upon your type of business and who your audience is, both long-form and short-form video content can work very well on this platform.
Most viewers tune in for a combination of education and entertainment, so whether you're teaching your audience about emerging marketing tactics or streaming video gameplay, work hard to retain their attention throughout your videos.
You might also consider tapping into popular YouTube trends like unboxing videos (especially if you rep a physical product) and "with me" content that takes viewers along with you for the ride.
Additionally, if starting a YouTube channel feels ambitious, partnering with YouTube influencers who are excited about your mission could help you test the waters before you dive in.
You Should Prioritize YouTube if your audience is below the age of 50 and consumes video content as a means of either education or entertainment.
6. WhatsApp
Despite the WhatsApp have been bought by Facebook in 2014, it is still an instant messaging platform which exists as an independent entity.
It arrived on the scene much later than Facebook but has been able to capture the imagination of millions of people across the world by giving them the ability to communicate and share instantly with individuals and groups.
The WhatsApp call feature is just the icing on the cake!
WhatsApp has presently got a high number of active users per month, 1 billion approximately.
7. Skype
Skype is owned by Microsoft and it is one of the top popular communication-based fastest growing social media platforms.
It allows you to connect with people through voice calls, video calls (using a webcam) and text messaging.
The approximate number of active users per month on Skype is 300 million.
With Skype, you can even conduct group conference calls. And, the best part is that Skype-to-Skype calls are free and can be used to communicate with anyone, located in any part of the world, over the internet.
Read how to hide and show your active status on Facebook step by step.
8. LinkedIn as a fastest growing social media
LinkedIn is also one of the most popular professional social networking sites or apps and is available in over 20 languages.
It is used across the globe by all types of professionals and serves as an ideal platform to connect with different businesses, locate and hire ideal candidates, and more.
It boasts over 400 million members. As a matter of fact, LinkedIn has an approximate number of 100 million active users per month.
If you want to meet new people easily, using LinkedIn appropriately is the best bet. LinkedIn hosts an Entrepreneurs who are mostly above 40 years old, hence, learn how to target an audiences using LinkedIn.
9. Telegram social media platform
Telegram is an instant messaging platform is similar to WhatsApp and it is available across platforms in more than eight languages.
The number of active users per month on Telegram for now is 100 million approximately
However, Telegram has always focused more on the privacy and security of the messages you send over the internet by using its platform. So, it empowers you to send messages that are encrypted and self-destructive.
This encryption feature has only just been made available for WhatsApp, whereas Telegram has always provided it.
See also list of top social media platforms in the world and their founding year.
10. Reddit as a fastest growing social media platform
Reddit as one of the top 12 best and fastest growing social media platforms in the world in 2021, it has presently got an approximate of 100 million number of active users per month.
This social media platform enables user to submit content and later vote for the content.
The voting determines whether the content moves up or down, which is ultimately organized based on the areas of interest which is also known as subreddits.
Reddit was founded by University of Virginia roommates Steve Huffman and Alexis Ohanian, with Aaron Swartz, in 2005.
In 2010, Reddit released its first mobile web interface for easier reading and navigating the website on touch screen devices.
For several years, Reddit users relied on third-party apps to access Reddit on mobile devices. In October 2014, Reddit acquired one of them, Alien Blue, which became the official iOS Reddit app.
Reddit removed Alien Blue and released its official application, Reddit, the Official App on Google Play and the iOS App on App Store in April 2016.
The company released an app for Reddit's question-and-answer Ask Me Anything subreddit in 2014.
After downloading and installing Reddit app on your mobile device, you will be allowed to see active Ask Me Anythings, receive notifications, ask questions and vote.
11. Pinterest
This is a photo sharing and visual bookmarking social media site or app that enables you to find new ideas for your projects and save them.
You can do DIY tasks or home improvement projects, plan your travel agenda and so on by using Pinterest.
The active number of Pinterest users per month for now is 400 million plus approximately.
The site of Pinterest was created by Ben Silbermann, Paul Sciarra, and Evan Sharp, and presently had over 478 million global monthly active users as of March 2021.
In October 2012, Pinterest added a new feature which allows users to report others for negative and offensive activity or block other users if they do not want to view their content in a bid that the Pinterest said it can keep the site positive and respectful.
12. Tumblr
Having been owned by Yahoo since 2013, Tumblr serves as a social media and micro blogging platform that can be used to find and follow things that you like.
You can also use it to post anything, including multimedia, to a short-form blog. Moreover, it gives you the flexibility to customize almost everything.
The service of Tumblr allows users to post multimedia and other content to a short-form blog. Users can follow other users' blogs. Even Bloggers can also make their blogs private.
Tumblr blogs have the option to allow users to submit questions, either as themselves or anonymously to the blog for a response. It also offers a "fan mail" function, allowing users to send messages to blogs that they follow.
On November 10, 2015, Tumblr introduced an integrated instant messaging feature to allow users chat with other Tumblr users.
Tumblr has been noted for the socially progressive views of its users, in fact, in 2011, the service was most popular with the teen and college-aged user segments with half of Tumblr's visitor base being under the age of 25.
Most importantly, in April 2013, the website of Tumblr received more than 13 billion global page views.
Conclusion
If you know that this article has helped you know the list of top 12 fastest growing social media platforms in the world and how you can use it to grow your business, please subscribe to our newsletter for more important updates.
Read this also: Idaho state Zip codes for all cities and places (location by location).