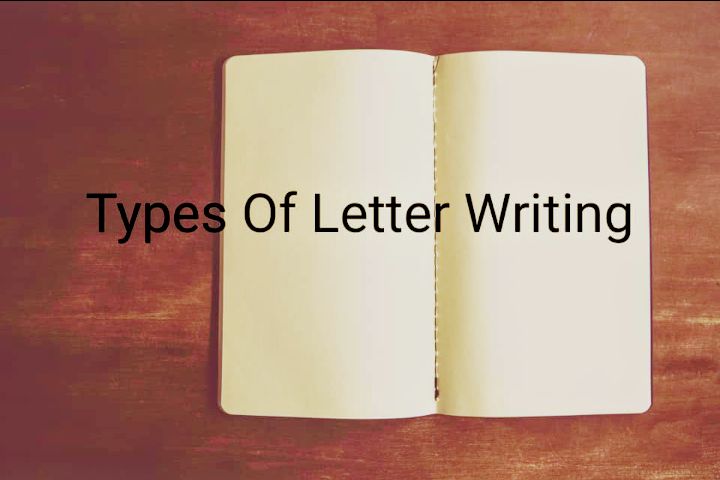 Technology of a social media has drastically changed the existence of letter writing. For a decades, after the invention of different social media software, people can now communicate with their relatives without writing a single line of letter, in this way, most people don't know how to compose a letter correctly. If you want to write a letter to a person, then you need to know the types of letter writing.
In this article, I will show with you all types of letter writing, their explanation and how you can use any of them to write a letter. Letter writing is not a writing you should make anyhow. The using of a type of a letter depends on the rank or position of the person you're writing to and as well as the type of your discussion.
There are only two (2) types of letter writing when you are speaking with international focus. Meanwhile, there may be two or more types of letter writing in some countries like Nigeria, Ghana, Zimbabwe, etc.
Letter writing involves two people; the writer, the receiver or recipient. In other hand, letter writing is made up of three main things and they are:
Content
Expression and
Content.
See this also: how to learn how to write a good looking handwriting.
Types of letter writing and their usage step by step
We have three (3) different types of letter writing and they are listed and explained below:
Formal Letter
In olden days, when I was in secondary school, there was a student, particularly a friend of mine. He had often been scornfully laughed at because nobody had ever written a letter to him via the school address (because we used to collect our mails in the refectory or email address).
What my friend did? Okay, he just wrote a love letter signed the name of the lady at the bottom and posted it to himself. All of my classmates were surprised that he too he received a love letter. Hence, this shows that it's unacceptable for some one to write a letter to him or herself.
In conclusion, Formal Letter is an official letter. It's a type of a letter that should be written to someone or a group of people who're acting officially or who hold(s) offices.
The recipient of your letter may be related to you but if you are going to discuss official business, you must write a formal letter. This letter, Formal Letter includes those written to newspapers, companies, offices, et cetera.
Generally speaking, Formal Letter is the letter that should be written to an admin of a companies or office holders, please take note!!
Informal Letter
Informal Letter is the opposite form of Formal Letter. It is a type of a letter which you should write to the people who are very closer to you, for example, your pen friend, girlfriend, boyfriend or relative, brothers, uncles, or sisters.
In this type of letter writing, you can write to your recipient in a very friendly way, for example, 'where are you now?', 'how are you?', etc.
Importantly, you can write a words in informal letter in short form. In fact, you can shorten cannot to can't or should not to shouldn't, for example, why can't you read my handwriting very well.
Your letter may not be completed if you are writing an informal letter without adding a maximum friendly sounds in it.
Using vernacular to write informal letter is allowed. Do not use strict words while writing to your relatives or friends in this type of letter.
Informal letter writing requires only the writer's address at the top right hand corner. After this, then the writer, you should put the date and full stop.
After this, is salutation, in this case, please be careful. Thus, below are the salutation that you can use in informal letter:
Dear Viccy
Darling Joe
My dear Fatty
Dear Brother Isaac
Darling/Dear father, etc.
Note: it is wrong to say Dear friend. Please mention a person's name.
In informal letter writing, you can even write a little bit of slang or Americanism, but make sure to put them in an inverted commas, " ", for example, "I wanna meet you soon".
You don't have to write a topic of your letter in informal letter. After you have written up your letter, simply end it with one of the followings: Yours Love, Yours ever or Yours Sincerely and finally put your first name at the right hand corner of the letter as a subscript.
Semi-Formal Letter
Semi-Formal Letter is at the middle of Formal Letter and Informal Letter. That is, you have some tone of respect and friendliness at the same time when this type of a letter.
You should not respect the recipient of your letter too much and you should not be too friendly with him/her as in the case of letter to the principal of your school.
In summary, the type of language to be used in semi-formal letter is tepid, meaning, not too strict and not too loose at the same time.
Conclusion
If you know that this article has helped you the three types of letter writing and their usage, please share it with other people and let me know also how you may have in mind to ask through the comment section.
You may like our Facebook page or join our newsletter for more important information and updates if you have found this article helpful.
Read this also: how to create a Google mail (Gmail) account and get your email address very fast.