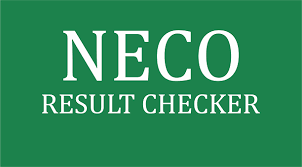 We shall show you how to buy or pay to NECO and purchase your token in order to be able to check and print your NECO result by your self and your home as well. 
The invention of portal for checking Neco results online is convenient for candidates, hence it requires candidates to purchase token before they can access their SSCE, BECE and NCEE results.
Today, you will learn How to purchase National Examinations Council (NECO) tokens to check your SSCE, BECE and NCEE results Online with your Android smartphone.
According to the statement of National Examination Council (NECO),  it's said that token can be accessed conveniently to check all NECO examination results.
That is, once they are being released, it will be made available via NECO Results checking portal (www.result.neco.gov.ng).
By using NECO TOKEN, candidates can check their SSCE, BECE and NCEE results by purchasing tokens. Furthermore, the token(s) can be purchased by candidates, parents, schools, organizations or any person who wished to check the result of a NECO candidates.
How To Purchase NECO Token On-Line With An Android Phone
STEP ONE: Register On NECO Online System
Enter your name
Fill in your Phone number
Enter your email address
Input a strong and your memorable password in the password required column.
Then click register
NECO will send an Activation Email to your registered email address.
Open your email and click verify.
Buy/Purchase NECO Scratch Card (Token) On-Line
STEP TWO: Purchase Token
Enter your Email Address/Phone number and your password in the required columns.
Then click on the Login button.
Locate and click on Purchase Token (NB: Each token can be used with only one result for a specific number of views)
Enter the number of token you need and click on Pay now button (NB: a token is N500 + N50 Bank service charge).
Now click on Proceed to pay button to pay for the token on REMITA platform using bank or card.
STEP 3: The Result Can Be checked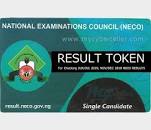 Pick your exam year.
Pick your exam type.
Enter your Token Number and registration number in the appropriate columns.
Finally, click on check result button.
I wish you the very best to have a good result academically, feel free to share it with your friends on facebook, whastapp or via other means as possible as you can and finally please like and follow us on Facebook or Twitter.
See also: WAEC Result: If You Misplace Your Result Will You Be Issued Another One Again (Ultimate Warning)