In this article today, we shall show you the bad effects of WAEC exam malpractice or runs in 2020 and its good effects if there is any. Okay? So, let's continue!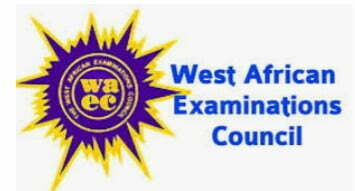 You may have been visiting a blog whose claims to provide you with a correct answers for your WAEC and NECO examination in a day or hour before the commencement of the examination, right?
Last time, I got a message from one candidate asked "can you please provide an answer for me in an hour to an examination?" Fastknowers doesn't do that and will never do that!
Read also: If You Misplace Your Result Will You Be Issued Another One Again (Ultimate Warning)
That question that was being asked led us to publish this article today.
Effects Of WAEC 2020 Runs And Its Tips To Stop Doing It
In today's article, we will be looking at the disadvantages which you think it is an advantage or wiseness in the conduct of the examination.
Candidate who his or her intention is to get an answer a day to an examination may get scammed by fraudsters. Be warned!!
I am not writing this article to dispute the saying GETTING AN ANSWERS BEFORE THE EXAM, but be careful.
Here at Fastknowers.com, we update school news and others in order to get you prepared for any exam without depending on expo. Infact, most people promising you to send a genuine answers to you before an exam can send you incorrect answer.
Whether you a candidate in Ghana, Nigeria, Liberia, Gambia or others, you can pass your WAEC examination without expo. In fact, now, please look at the following.
It is possible to pass WAEC without expo ( you ask, right?)
Below are the suggestions that support doing runs in WAEC is not advisable and risky:
Of course, most of the persons promising you SSCE answers via SMS are hunting to scarm you.
You could any way be sent with wrong answers.
Furthermore, malpractice is a punishable offence (says by WAEC), thus don't involve in it.
Our special and selfless advise is don't completely depend on expo or runs but study well for your examination.
Finally if you write WAEC using expo and pass successfully, then that is not the end of your educational journey. Note also that JAMB and Post UTME is waiting for you.
You may become panicked or angry of my revealing the truth, because I know human beings don't like the truth.
As you might have known, scoring high in WAEC to get your dream score requires hard working and consistent studying.
WAEC 2020 Runs And Its Bad Effects: Please Don't Do Examination Malpractice In The Following Subject
English Language
Mathematics
Biology (not obligatory once more)
Physics
Chemistry
Literature in English
Authorities
Economics
Commerce
C.R.S/ I.R.S
Agric
Geography
Accounting
Similarly maths
Physics realistic
Chemistry realistic
Biology sensible
Agric practical
Hausa
Yoruba
Igbo
Recommended: JAMB Subject Combination For All Courses In Nigeria For 2021/2022
Below are the newly introduced subject for every secondary school:
Workplace pratice
Advertising
Insurance
I.C.T
Civic education (compulsory)
If you found this article helpful, please share it with your friends and follow us on Facebook or Twitter.
See also: JAMB 2021: Registration Date, Examination Date, Registration Fee & Latest News Regarding To JAMB 2021