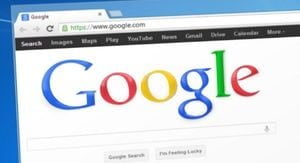 It's not the quality of your product or service that brings the sale to you. Even Facebook is marketing/advertising its services to get more customers and leads.
If you are having services or products to sell, we will discuss with you how to advertise your business on Google.
Google is an American-based multipurpose company that can help you bring your business or products/services to the eyes of millions of people.
The best part about advertising with Google is you have control over your advert.
You have the option to select the geo-location of the viewers of your advert, their language, interest, etc. Using Google to advertise, the people who your advert will reach are the ones who will easily engage with you.
For example, if your advert is about dog feeding, Google will show your advert to those whose most searches on Google are "how to raise a dog", "how to treat dog's disease" etc.
Google can also let your ad seeing by people who live in a particular place searching for a particular product or service, for example, where to buy dog feed in Chicago, top best barber in Las Vegas, etc
Today, we shall show you how you can advertise your business on Google step by step.
1. Create a Google AdWords account:
Google itself is a company. A sub-company of Google that specializes in advertising products and services of other companies worldwide is called Google Adwords.
Hence, to successfully advertise with Google, you must first have to create a Google Adwords account.
To create a Google Adwords account, just simply follow the steps and instructions below:
First of all, visit www. ads.google.com.
From the page menu on the left, click Settings, then click Sub-account settings at the top of the page.
Click the plus button.
Click Create a new account.
Select the account you want to create: Google Ads account or Smart Campaign account.
Once you have created your Google Adwords account, please follow the instructions below for how to fund your account to set up for advertisement.
Read this also: top best advertising agencies in Lagos for 2022.
2. Fund your Google AdWords account:
You can choose to prepay billing, where you deposit funds to your account and allow the service to withdraw from that balance to pay for your ads, or you can allow the service to bill you for ads delivered.
If possible, use a business credit card so that you can better track your business expenditures with Google.
To fund your Google Ads for the first time no matter your country, please follow the instructions below:
Open Google Pay.
From the bottom of the screen, swipe up.
Under "Payments", tap New.
Search for Google Ads.
Tap Google Ads (for Prepay customers).
Enter your Virtual Account Number (VAN). …
Tap Continue.
Enter the amount you want to pay, up to ₹ 1,00,000, for example, then tap Proceed to pay.
3. Select the option to create a new online campaign:
Set the specific location, city, state, or the general region that you want to reach and your daily budget, the amount you want to spend on ads each day for clicks to your business website.
This setting is based on your likeliness, hence, we can't suggest how to set up your own because it varies from type of product/service to type, location of the viewers of your advert, how you want the viewer of your ads to respond, if it is video, then you would only prefer them to watch it.
4. Create an ad group and write your first advertisement for the campaign:
When writing your ad, type in a headline and two lines of text to convince the user to click to learn more about your business. Here you can enter your business website address.
You can also choose to place an image ad, such as a banner instead that represents your business. Create at least three ad groups to test out several messages—they'll rotate automatically.
Once you see that one or more of the ads you wrote are working, you can spend more money delivering them to potential customers.
Google allows you to set specific maximum CPC or "cost per click" bids–the maximum amount you wish to pay per click to your business website–for each different ad group if you wish.
5. Enter keywords related to your business:
At this step, you are required to enter the keyword that relates to the category of product or service you are advertising.
Think of the specific words someone interested in your type of business would enter into a Google search engine.
Use Google's free keyword tool to help you choose the ideal keywords for your campaign.
6. Save your ad groups:
Now, the last step is to save your ad groups and make sure they are enabled.
If not select all of your keywords and choose the "Change Status" dropdown box. Your business or your products/services are now live on the Google advertising network.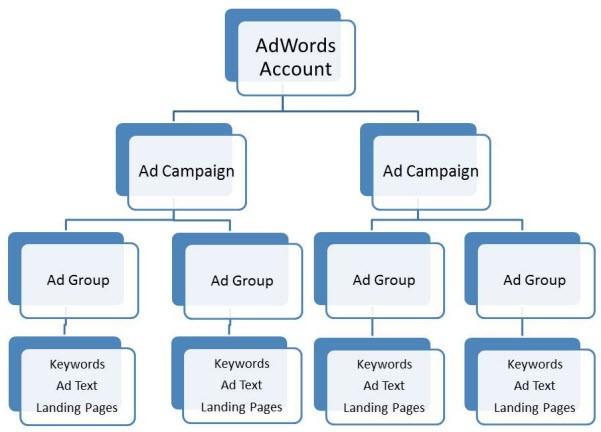 How to advertise on Google
If you are looking for how to advertise on Google, please employ the following practices in your business:
Establish your account goals
Determine your audience
Conduct keyword research
Set budgets and bids
Build your optimal account structure
Write high-performing ads
Create effective landing pages
Implement conversion tracking
Grow your remarketing lists
Make optimization a habit
Conclusion
If you know that this article has helped you know how to advertise your business with Google, then please share it with your friends and remember to subscribe to our newsletter or follow us on Facebook for more important updates.