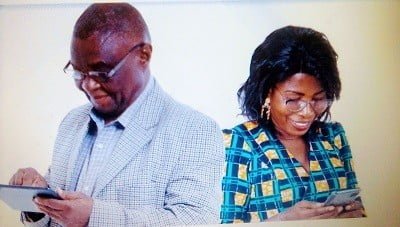 Is the date of birth on your voter's card mismatch your biological date of birth? Or do you just want to change the date of birth on your voter's card for some reasons? This post will show you how to change date of birth on voters card in Nigeria step by step.
Incorrect date of birthday displaying on a government issued ID card like voter's card is not something that should be taken for granted, hence you have to change it as fast as possible so that all your documents have the same date of birth.
Voter's card is one of the important id documents of a citizen of the country. In Nigeria, voter's card is regulated and issued by INEC. Once you have been given voter's card by INEC in Nigeria, the card will be valid for ever and it won't expire.
Anytime you are applying for a new voter's card, you must be instructed to enter into your name(s), contact address, telephone number, date of birth, etc. Now, what if you have unintentionally or wrongly entered into your name or date of birth during application, how can you correct them and get another voter's card?
Correction of date of Birth in voter ID card
As the Nigerian presidential general election keeps approaching, all Nigerians must have their PVCs in order to be allowed to vote. Meanwhile, INEC has launched different platforms to make voters card registration easier, more accessible, and user-friendly.
How to change date of birth or name on your voters Card? Please continue reading for every important information and step by step guide!
Before you continue to make any correction in your PVC or voter ID card, below are three things to consider to do first and they are:
Please do make a request to replace if it is defaced
Make a request to transfer your polling to another polling unit if you have relocated to a new location
Or correcting the information (name and date of birth) on your voter's card.
Don't forget to read how to change date of birth and name on your NIN card by yourself
If you want to correct your information in your voter ID card, for example, correction of date of birth or name, you must review your voter record by adding or editing the information that is on it.
To review your voter's card information, click on 'Review Information' on INEC online registration portal.
If at the time when you registered but didn't have a National Identification Number (NIN) while you have your NIN now, it is necessary to review your information on INEC's record
After entering your NIN, you will be requested to allow your device to share your data with the National Identity Management Commission (NIMC), then accept
After you have accepted, click on 'Save and Continue', and you will be directed to the next page
On the next page, take two passport photographs with your device and click on 'Save and Continue' button
Then upload two clear passport photographs
The first passport is expected to be a neutral face (no expression), while the second should be a smiling face
After a successful upload, the system will redirect you to a new page to download your printable slip in PDF file
Following INEC's approval of your passport photos, proceed to the NIMC centre for fingerprint capturing at a scheduled date.
The final step is to visit any nearby INEC registration centre where your fingerprints can be captured. Importantly, you can track your voter card registration status online and wait until you are notified that your PVC is ready to be picked up at the designated area.
How to change your polling unit
Based on how we said earlier, you can follow the steps below to change your voting location to another location or polling unit:
Visit INEC portal and click on 'Request Transfer' and you will be redirected to another page
On that another page, enter the state where you registered your current PVC
Write your name (surname first, then middle name if available and last name)
Enter your date of birth
Provide your polling unit code (optional), and
Enter your Voter Identification Number (VIN).
Please note that the polling unit code and VIN are on your PVC. For example, you'll see your polling unit code in the format:
Code: 23/05/04/003 and
VIN: FA6R4GH1ME659876432.
Next was the 'Important' field where you will be asked to choose between two options: (Are you transferring for yourself or other person?)
Then click on 'I am doing it for myself'
Click on 'Search for Record'.
After clicking on 'Search for Record', you will be redirected to review your information.
Now, to continue changing polling unit on your voter card from your former location to your new or current location, here are important guides which you may go through of course:
The next page is an overview of your bio data which you may find difficult to edit some of them
For example, will cannot change your name, date of birth, and gender but you edit your new home address because in the first time you wanted to transfer your polling unit
The next section is for filling in additional information: country of residence, state of residence, and city or local government area
Afterwards, proceed to fill in the details of your new polling unit, which must include your state of residence, local government, registration area/ward, and preferred polling unit
When clicking on the dropdown of local government, ward, and polling unit which are in categories, make sure to choose the closest local government, ward, and polling unit to you
While on the page, remember to attach a signed letter to INEC requesting to transfer to another polling unit
Then click on the 'Save and Continue' button
Please note that the request letter is a supporting document to bear you witness that you have truly relocated from your former location.
However, apart from request letter, you can attach either a court affidavit of address relocation, proof of name change, identity document, or other proof of identification.
Meanwhile, any time you save the application, you will be directed to another page while will show that your request is pending, that means it is successful but awaiting for approval
Last step but not the least, you'll get a mail or text message which will notify you once your request is approved.
This is good to read how to apply for INEC adhoc staff recruitment in 2021
How to request a new PVC
If you have misplaced your PVC or it's damaged, please don't register or request for a new one and never register for two times in your life but you can retrieve your voter card and make a request for replacement.
To request for a new voter card as in form of replacement in the event that you have missed your PVC, simply follow the instructions below:
Log in to INEC portal or click here for how to create a profile on INEC
Enter every information of your misplaced voter ID card
Retrieve and review every information to make sure they are correct
Finally, submit your application request for a replacement.
How to check your Voters card online
You can check and confirm all the details of your voters on the website of INEC online.
Now, let's check your voters card details online with two (2) fastest methods:
Method 1
On your web browser, visit the website of INEC portal.
Click on Voter Status Verification
Fill the form by entering the state did registration, your name and date of birth.
Click on the 'check status' button.
Method 2
You can also check your voter's card statuses or details online using the Voter Identification Number (VIN) on your PVC
To do just that, simply
Visit the Voters Status Verification link, and fill in your state of registration, last name (surname), and VIN
Click on 'Check status' to view your information.
Conclusion
If you know that this article has helped you know how to change date of birth on your voters card very fast step by step, please share it with your friends and remember to subscribe to our newsletter for more important updates related to INEC from us.
Feel free to comment with any question you may have to ask via the comment section as we will shortly come back here and reply to you.
Read this also: how to create JAMB profile in 2022 for registration and exam