7 Courses That Are Really Competitive Or Hard to Study In Nigeria for 2020.
From the past year, most candidates preferred to choose one course to others. Any course that is chosen very frequently by candidates are called competitive course by us because large population of person want to study it.
The assumption that we have had in this year from choosing course by candidates during UTME registration, have made us know the competitive courses of the year, 2020.
Recommended: JAMB 2021: Registration Date, Examination Date, Registration Fee & Latest News Regarding To JAMB 2021
Those competitive courses we are talking about require candidate's high utme score before they can be given admission.
The reason why we call them competitive is because, they have too many numbers of applicants that apply them, they are a lucrative course and can make applicant employable as a result of being a competitive course student after their graduations.
Do you want to study less competitive but lucrative course? Click here to visit this post to know more about the top 5 lucrative courses in Nigeria for 2020.
Top Seven Competitive And Hard Courses In Nigeria For 2020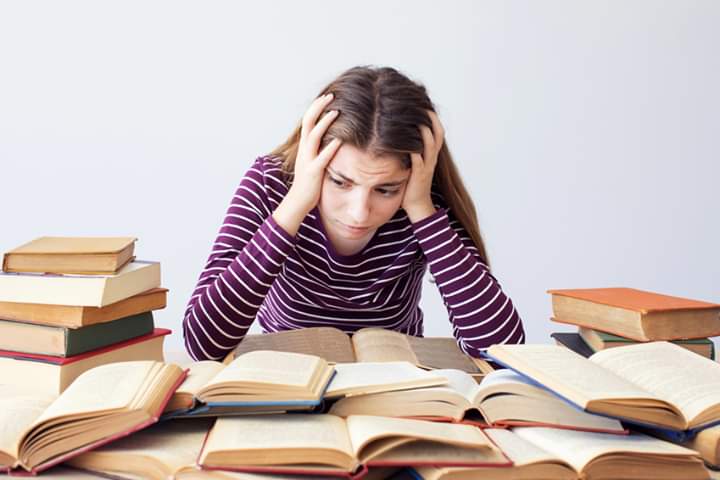 Below are the 7 competitive courses in Nigeria for 2020.
Medicine & Surgery
Electrical & Electronics Engineering
Pharmacy
Computer Science
Nursing
Business Administration
Economics
Recommended for you to read: 15 Best Courses to Study In Nigerian For 2020 & Their Benefits
Please let's continue to read more about the courses that are very hard or competitive to study in any universities in Nigeria.
From the list and research, it has been shown that there are seven (7) competitive courses in Nigeria for 2020.
Below are the reasons why they are so competitive:
Recommended: 4 documents needed for utme registration in 2020.
1. Medicine & Surgery: In every year, medicine & surgery usually gets high number of applicants more than the other courses. The matter of fact is that, medicine & surgery itself makes its applicants employable after their graduations.
Medicine& surgery is one of the most competitive courses in Nigeria because, every student wants to apply for it to work in the medical centre. It is a competitive course, thus, it requires high score of the candidates in utme exam.
Do not apply for this course because of its lucrativeness and employability during your utme (JAMB) registration if you are uninterested in it.
See the lucrative and employable courses but non-competitive to study in Nigerian University by clicking here
Which Courses Are 100% Hard (The Hardest) To Study In Nigeria

2. Electrical & Electronics Engineering: Electrical & Electronical Engineering commonly known as Elect-Elect in Nigeria and it is another competitive courses in Nigeria.
Either way, this course is very competitive. Many students want to work in NEPA office, so, they appy for electrical & electronics engineering.
NEPA is another big sources of money of Nigerian government. It generates huge amount of money like petroleum does.
Electrical & electronics engineers are capable to work with transformers and other electronic appliances in home and offices. Thus, it is lucrative and employable, therefore, it is a competitive course as well.
Electrical & electronics engineering requires candidate's high UTME or JAMB score, hardworking and competency for final gaining the admission into the candidate's desired and chosen institution.
Read this also: List Of All Available Scholarship For Nigerian Undergraduate Students For 2020 (Apply Them Here)
3. Pharmacy: Pharmacy is another competitive and hard courses in Nigeria. It is very hard to study and high population of applicants like studying it.
Asa pharmacy prospective aspirants, you need to work very hard in your academics and be competent in order to gain admission into your desired institution.
You may need to click here to know your subject combination in utme registration as a pharmacy programme student.
Related: 7 Courses That Are Very Hard To Gain Admission With Into Nigerian University
4. Computer Science: Computer science is the competitive course ever because, everybody wants to be a computer literate. Hence, it is a lucrative, employable and also competitive course in Nigeria.
Most 2020 UTME candidates have applied for computer science to study in their higher institution due to its employabilty and lucrativeness.
To candidates apply for computer science to gain successful and final admission, therefore, they must score high point in their UTME exams.
The uses of computer is in high demand in Nigeria by both government and companies or individuals, hence, they need the computer science graduate who studied the computer scientifically to perform the work that he/she has employed for favourably.
5. Nursing: Nursing is another competitive courses in Nigeria. Candidates normally apply for it during their utme registration. It also requires high scores of the candidates in their utme exams.
Most people like to be a nursing and midwifery student, thus its cut-off mark for gaining Succeful admission is very high. Therefore, it has become competitive since it has had too many applicants.
Hardest University Courses
6. Business Administration: Business administration is the one of the competitive and hard courses to study in Nigeria for 2020. Everybody looks towards administering their businesses.
Thenumber of applicants that apply for business administration in utme registration yearly are very high, hence it brings the competition between candidates for gaining the admission.
It doesn't mean that business administration is highly competitive, as in hard to study, but the number of applicants that apply for it are too much.
Business administration is a lucrative, employable and marketable course to study and after the graduation, its graduates would have a chance to be employed easily.
Related: Top 5 Lucrative Courses In Nigeria For 2020
7. Economics: Economics is another competitive course in Nigeria for 2020. Most candidates want to study Economics in their higher institution education.Economists work in hotel, company and others.
Economicsis a lucrative, employable, marketable and competitive course in Nigeria.
Hope this article has helped you to know the 7 Best Lucrative Courses In Nigeria, please do follow on us on Facebook and Twitter. Also share it with your friends.
Recommended: How To Make A Career For Your Child (Surest Tips That Work)
See also: Top 20 universities that you can study pharmacy in Nigeria.