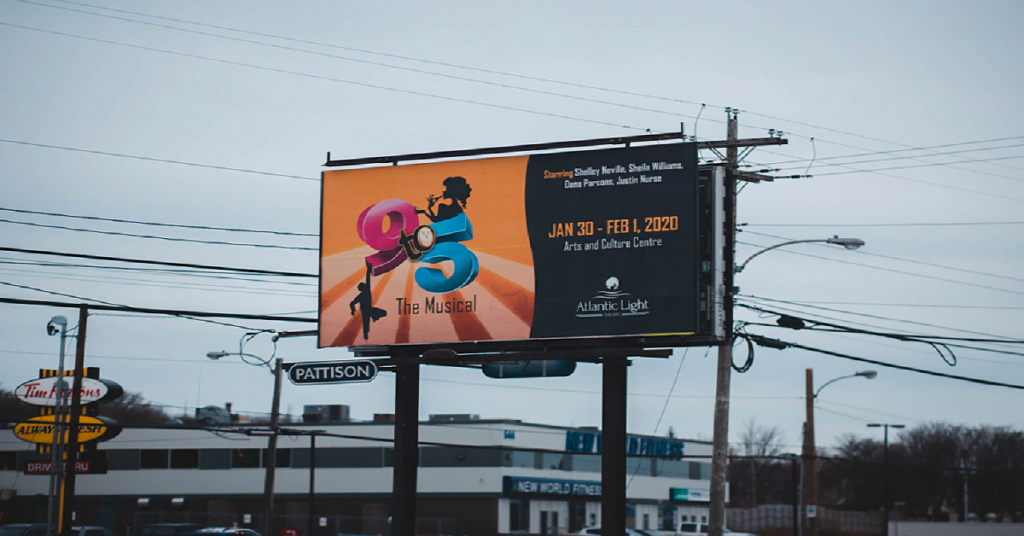 Lagos is the top biggest city in Nigeria in terms of everything. It's a city known for commerce, education, tourism, and many more. If you advertise using billboard advertising method in Lagos this 2022, your advert will be seen and people would take your desired action immediately.
Today, we will show with you top best billboard advertising agencies in Lagos this year and how you can place advert on them step by step.
Do you have a product or service which you want more people in Lagos to get to know about? Advert will help you easily achieve this.
Billboard is the type of advertising where the product or service which the advertiser want to advertise are graphically printed and mounted in a place where there's high traffic of people. The location to place billboard advertising depend on the type of advert they want to place.
For a better result, we advisably recommend your advert to be placed in a location where workers or older people are regularly walk or drive through if your advert is related to home or kitchen appliances, example, mattress, furniture, automobile, etc.
Perhaps it's very recommended to place an advert which relate to tech, music, crypto, how to save money, relationship, etc. at the location where young people always pass through.
Also, getting the best result from an advert depends on the billboard's size and design. Don't worry about anything as we'll shortly discuss them in this post.
Read this also: top best food delivery services in Lagos (app & website) this 2022.
Depending on your business, below are the types of billboard advertising that you can place in Lagos. Some are for news, politics, education, vacancy and many more.
Types of billboard advertising in Lagos this 2022
Gantry billboard
Led screen billboard
Classic billboard
Vinyl billboards
Mobile billboards
Three-dimensional (3-D) billboards
Scented billboard
Posters billboard
Please note that the cost of placing advert on billboard in Lagos depends on the type of billboard and the type of an advert. However, the cost can range from ₦160, 000 to ₦2.5 million per month.
#1. Gantry billboard
If you are intending to advertise your product or service to Nigerian through billboard advertising, choose Gantry billboard. This type of billboard advertising refers that a billboard must not be less than 18m² and not exceeding 81m² in sign area which spans or suspends across a roadway.
The size Gantry billboard is usually 5.3M X 27.3M.
#2. Led screen billboard
Led screen billboard (digital billboard) is a digital displays made up of tiny lights called Light Emitting Diodes (LEDs) that produces tiny diodes in three colors (red, green, and blue (RGB)) which work together to form a pixel.
This type of billboard is one of the billboard advertising in Lagos. It is good if you want your advert to be seen in both days and nights.
It displays images that are automatically changed by computer every seconds. You can use this type of billboard for advertising your goods and services. You can also use it public service purposes.
The 6m X 18m sized LED screen billboard costs around N500, 000 and above in Lagos. One of its best characteristics is it has BRT lane corridor with a limitless potential in order to reach target audience.
#3. Classic billboard
CLASSIC BILLBOARDS is a type of billboard which is usually located on main roads and major secondary roads, making it a cost effective way to reach a wider audiences. It costs between N700, 000 and above per year in Lagos.
The agencies that are in charge of classic billboard advertising in Lagos will place it in the location and way which attract the sight of people from far distance. This types of advertising seems to be cheapest and important.
#4. Vinyl billboards
If you have just started selling one or more products or rendering some services which you want all people in Lagos or Nigerians at large to get to know about, then Vinyl billboard is one of the most essential types of billboard advertising you must pick.
We recommend it to you because it is bright in color and usually spray painted with UV resistant paint. It has a life of three to five years and the material used is known as polyvinyl chloride.
If you want to place Vinyl billboard advert in Lagos, your advert must be digitally painted banners and made with the help of large inkjet printers.
#5. Mobile billboards
Mobile billboard is a type of advertising where an advert is placed on the sides of a truck/trailer or any mobile thing like motor, tricycle, etc.
Depending on the type of your advert, you can choose mobile billboard advertising because an ad that moves around the town tends to attract more insights that the one which is located at the same place.
In Lagos, some trucks charge their mobile billboard advertising service charges per day while some charge per week/month. The minimum price for placing ad on truck or motor in Lagos is N180, 000 and above.
These types of trucks are mainly meant for moving around Lagos in order for people to see an advert. You can request the driver to go to some specific places of your choice.
#6. A 3D billboard
A 3D billboard is one of the latest and trending billboard technology used by businesses for greater and bigger benefits. It is a combination of conventional keyboards and 3D technology used in producing three-dimensional images.
If you want more viewers to easily take action towards your advert, a 3D billboard has got you covered. It will enable people to take action with an image or product, inside the display in real time.
A three-dimension (3D) billboard advertising helps people to actually spin, move, and in some cases, customize a product within the ad.
#7. Scented billboard
Scented billboard, as its name implies, they are displayed in such a way that their target viewers (people) like. Scented billboards are graphically and professionally designed in order to scent to anybody that has viewed it.
#8. Posters billboard
The poster billboard presents more educational and information material in a detailed way. If you want to advertise something via poster billboard in most popular location in Lagos, here are what you need to know.
Presently, the cost of running posters billboard advertising in Lagos ranges from N50, 000 to N200, 000. The price depends on the duration of your poster placement, poster size, type of advert on the poster, your target audience.
If you want to place your poster advert on the billboard which has light in order for people to see it in the night, this could cost you more fee.
Hope this post has helped you know the price for placing advert on different types of billboard advertising in Lagos this 2022? Please let's hear you via the comment box.