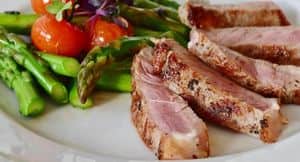 Today, we shall show you the top best food delivery services in Lagos this year including their website, how to download their mobile app, and also other of their contact information such as their phone number, email address, and many more.
Food delivery companies deliver food ordered by their customers through their mobile application or website to any place inside and outside Lagos. Their service is very helpful.
The food delivery services in Lagos that we are going to discuss today are day and night (24/7) available to deliver food to any location you specify within the state.
These food delivery apps or websites (companies) are good for people who are a stranger in Lagos and or those who don't have time to go out looking for restaurants and hotels to live in.
If you come to Lagos for a program, don't go out to any restaurant or hotel. You can order food from any of the websites shown here as their delivery agent would get you the food you ordered in no time.
The price of their food is affordable and it tastes very sweetly according to the reviews of their customers on the internet.
JumiaFood,
Uber Eats,
CHOPNOWNOW,
KongaFood,
GoFood,
Domino's Pizza.
Read this also: top biggest manufacturing companies in Lagos (2022).
#1. JumiaFood

JumiaFood is a food delivery company in Lagos that delivers food to a customer in any location. They deliver Jollof Rice, Pounded Yam, Ogbono Soup, Okro, Àmàlà, and many more Nigerian foods.
You can also find other international foods like American foods, Chinese foods, and many more on their website.
They have a mobile application that you can download from the Play store and App store to help you to look over the menu of the best vendors and place an order for home delivery.
Their delivery is very fast. And their customers highly review positively about their services on the internet.
#2. Uber Eats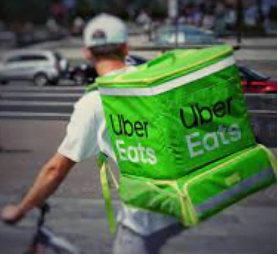 Another food delivery company among the top best food delivery services in Lagos is Uber Eats Nigeria. They are an online food ordering and delivery platform launched by Uber in 2014 in the United States.
They deliver food to anywhere across Lagos. Whether you need breakfast, lunch, dinner, or a snack, they have got you covered. Feel free to visit their website or download their mobile from your device's store now and start ordering any food of your choice online right now.
#3. CHOPNOWNOW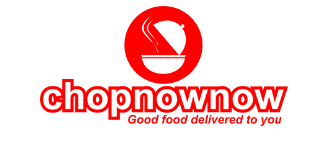 CHOPNOWNOW is your #1 best-rated local and urban Nigerian foods or cuisines. They are located in Lagos providing the delivery of freshly made meals to your home or office on the Island.
Their delivery location presently is within the Lagos Island region; Ikoyi, Victoria Island, Oniru, Lekki-Ajah, and Marina. They have a mobile application that can be used to other any type of food of your choice online.
You can also call their customer care (Chat2Chop ) line to chat with Amaka to manually help you place an order in time when you don't have data or are without a smartphone. The delivery agent would get you your food within 30 to 40 minutes once your order is confirmed.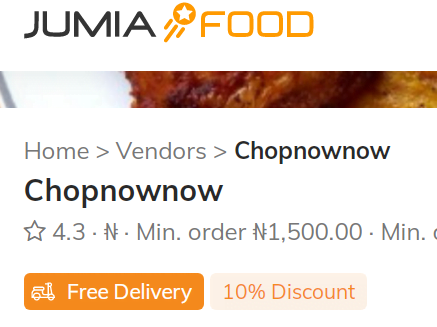 Chopnownow also has a page at JumiaFood. Feel free to shop from them through JumiaFood for a 10% discount. At CHOPNOWNOW, the availability of any type of food you may need is there.
Download their mobile app from App Store or visit their website for ordering your favorite food and let it delivered to you at the time you need it today.
#4. KongaFood

#5. KongaFood, another top best food delivery service based in Lagos this year is presently accepting orders via their telephone line, mobile application, and website.
Their staffs are available anytime between 8 AM to 10 PM every day. Once you complete an order, then they would start preparing it to deliver it to you anywhere you stay in Lagos.
Order your favorite food from KongaFood using your mobile phone. Download their application from Play Store or App Store now.
#6. GoFood

GoFood is also one of the top best food delivery services in Lagos this year. Their services include; delivering food for any period, Breakfast, Lunch, or Dinner to any location in Lagos. They deliver African dishes, British Cuisines, Thai, Chines foods, etc. at affordable prices.
Read this also: top 23 biggest churches in Nigeria (everything about them).
#7. Domino's Pizza

Last but not the least, Domino's Pizza is one of the top best food delivery services in Lagos this year we have in the list. Dominion pizza is a food delivery company based in Lagos.
They are good at rendering food delivery services in big cities in Nigeria like Lagos, Port Harcourt, Abuja, etc.