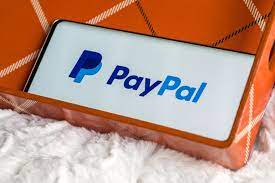 Paypal serves as a payment gateway used to transfer and send money online internationally in different currencies. To a customer of Paypal in Nigeria, this article is going to discuss with you how to fund PayPal account in Nigeria very fast step by step.
With PayPal, you can transfer money into another PayPal account inside or outside your country of residence. For example, you can use the fund in your PayPal account to transfer US Dollar to a person who lives in USA while you are in Nigeria.
How to add money to PayPal account
PayPal is available and works effectively in Nigeria. As a Nigerian, you can open a personal Paypal account to send money, make payment online or shop online but for some reasons, you cannot receive money with a PayPal personal account. Hence, if you really want to receive payment from your customer in Nigeria with PayPal, then activate PayPal business account.
PayPal account can be funded with any type of currency that you wish. You can also fund it with Euro, pounds, USD, Ghanaian Cedi, etc.
Read these also:
When you link your bank account, credit card or debit card to your PayPal account, you can use it to make purchases online on the integrating e-commerce stores.
Do you want to know how to fund PayPal account and also how to use it to transfer and receive money with it? If yes, then this post is a must read.
Now, let's start discussing how you can fund your PayPal account in Nigeria very fast step by step.
How to fund your PayPal account in Nigeria
To fund your PayPal account in order to be able to shop or order things online, first of all, log into your PayPal account by clicking here, enter your password and username to login to your account or click here to create new account if you have never opened PayPal account yet. After logging in to your account, click "Transfer Money" and finally add money to your account.
Please note that:
You can add cash to your account by entering the amount you wish to transfer from your local bank account.
The funds should appear in your PayPal balance within 3-5 business days.
The bank account must be in the same name as your PayPal account.
First bank is the only commercial bank in Nigeria that can be used to fund PayPal account.
Conclusion
If you know that this article has helped you know how to fund PayPal account in Nigeria, then please share it with your friends and remember to subscribe to our newsletter for more important updates.
Read these also: