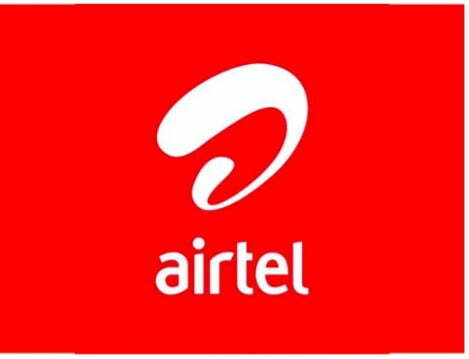 How to get bonus airtime & data in single recharge on Airtel NG Sim card.
If you are using Airtel NG Sim card presently, then we wish you a good luck because today we'll show you how to get data (mb) and airtime in one recharge to browse the internet and call every network in Nigeria.
If you are looking for a code to get airtime and data on your Airtel Sim card when you recharge one recharge card, dial *234*4# (more data less Airtime). Also dial *234*3# to get more airtime and less data on Nigerian Airtel Network.
This two codes that were being shown above are very important to you and you should use the first one, *234*4# when you want to get big data and small airtime to browse your favorite websites and call every of your friends regardless of any network provider they are using.
Recommended: How To Know The Number That Criminally Recharged Your Airtel Recharge card Fastly.
The second one, *234*3# is usually used by those who want to get large amount of airtime than data (mb), if you are a type of such person, then use *234*3# to get your airtime large amount.
The importance of those codes is that if you recharge your recharge card with normal recharging code (click here to see Airtel normal recharging code), you can get both data and airtime to use for multitask.
How To Subscribe For Airtime & Data Bonus (voice plus) On Airtel Network
Do you want to get large amount of Airtime and less amount of data on your Airtel Network, then the name of the subscription that fits you is voice plus subscription and we will show you the steps to take to activate your voice plus on your Airtel Network today.
Note: *234*3# is Airtel voice plus code and below are the plans of Airtel voice plus:
You can dial *234*3*1# to get #1,500 airtime and 50mb data for #300 only
If you want to subscribe, then call *234*3*2# to get #2,500 airtime and 100mb data for #500
On your mobile device, dial *234*3*3# to #5,000 airtime and 300mb data for #1,000
To continue to view other plans, please dial *234*3# on your Nigerian Airtel Sim card and choose any plan you like. The last and the best Airtel voice plus plan presently is the one you must use #20,000 to purchase to get #100,000 airtime bonus and 10.5gb data and its code is *234*3*8#.
How To Subscribe For Data & Airtime Bonus (Data plus) with Airtel NG Sim card
Do you also want to get large amount of data and less amount of Airtime on your Airtel Network in Nigeria, then below are our guides you should follow.
The Airtel plan in which one get more data and less airtime when ever one recharge is called Airtel data plus. Note that *234*4# is the code for Airtel data plus subscription and below are how to use use it.
To subscribe with #300, dial *234*4*1# to get 200mb and #600 airtime bonus
Dial *234*4*2# to get #500mb and #1,000 airtime for just only#500
You may also dial *234*4*3# in order to get 1gb of data and #2,000 airtime
The plans of Airtel data plus are very many. Thus, to continue to view others, we advise you to kindly dial *234*4# on your mobile device but make sure your Airtel Nigerian Sim has been inserted and purchase any plan that will fit you
Meanwhile, Airtel data plus has an awesome plan for you. The price of the plan that costs most in Airtel data plus plan presently is #20,000 and the subscriber will get 35gb of data and#45,000 airtime bonus. To access it, just dial*234*4*8# via your Nigerian Airtel Sim card on your mobile device.
If you know this article has taught you some things, then share it with your friends today and also do like our Facebook page for more important updates like this to be shown on your Facebook news feed.
See also: How To Load Recharge Card With Normal Recharging Code For all 4 Network Providers In Nigeria.