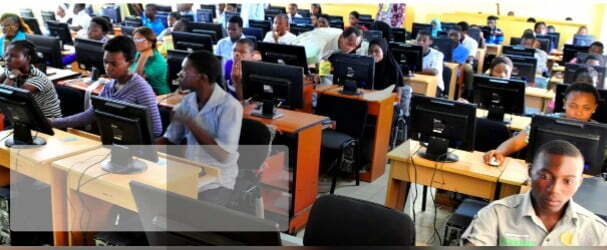 In this article, we shall let you know that 2020/2021 post UTME registration form of Auchi Polytechnic is out and also show you how to apply, requirements for an application and lastly the deadline.
Do you ask that:
Has post UTME application portal of Auchi Polytechnic (AP), Auchi, Edo State opened
Please what is the cut-off mark of Auchi Poly in this year.
That is what we're going to explain to you in this article. So, please stay tuned with us!!
See also: if you're an undergraduate student and residing in Niger Delta region, then you may click here to know more about Niger Delta Scholarship Award scheme in 2020 plus how to apply for
The management of Auchi Polytechnic  is inviting suitably qualified and interested candidates to its 2020/2021 Post UTME application.
Auchi Polytechnic Post UTME Form 2020 (How To Apply)
To be eligible to apply for Auchi Polytechnic, candidates:
 Must have taken JAMB in 2020 and scored a minimum point of 120
Must at least have five (5) credit passes at one sitting or six (6) credit passes at two sittings including English Language and Mathematics in SSCE, NECO, GCE or NABTEB
Are required to pay the sum of Two Thousand (₦2,000) Naira as POST-UTME CBT screening fee
All candidates are required to apply online by visiting the Auchi Polytechnic's post UTME registration portal at www.auchipoly-online.com.
However, before you can complete the application, you must pay a mandatory Auchi Polytechnic Post UTME application fee of two thousand Naira (#2,000).
Now, let us explain how you could pay for your Auchi Polytechnic Post UTME application fee.
How To Pay Auchi Poly Post UTME Application Fee In 2020
Recommended for you: Edo University Iyamho Scholarship 2020 And How To Apply
To pay for your post UTME registration fee, please follow the steps below:
Visit the Polytechnic's website at www.auchipoly-online.com
Fill in the details as required
Use your JAMB registration number as your username and
Your phone number as password (preferably)
Generat the REMITA payment invoice (RRR) from the portal
Then go with your remita payment invoice to any of the commercial banks below for payment

Skye (Polaris) Bank
Eco Bank
UBA
Fidelity Bank

When you get to the bank, give any teller your remita payment invoice (RRR code) with your two thousand and tell him/her that you came to pay for your Auchi Polytechnic Post UTME registration fee
After he/she collected the money and your RRR code, he/she will give you payment confirmation slip
Then proceed to the Auchi Poly Post UTME registration (http://www.auchipoly-online.com/apprequest.php) portal to complete your online application.
Ensure that you upload all your relevant credentials/documents as required and complete the online eligibility clearance form if requested.
Auchi Polytechnic Cut-Off Mark In 2020 For All Courses
The cut-off mark of Auchi Polytechnic for all courses in 2020/2021 is 120 above.
See also: 7 Courses That Are Very Hard To Gain Admission With Into Nigerian University
However, below are the respective cut-off mark of thirty (30) famous courses in Auchi Polytechnic for this year (2020):
Accountancy» 180
Agricultural & Bio environment engineering Tech» 150
Agricultural Technology» 150
Architectural Technology» 150
Banking & Finance» 160
Building Technology» 150
Business Administration» 180
Ceramics Technology» 150
Chemical Engineering Technology» 150
Civil Engineering Technology» 180
Computer Science» 180
Electrical /Electronic Engineering Technology» 180
Estate Management» 150
Fashion Design and Clothing Tech» 120
Food Technology» 150
General Art & Design» 120
Hospitality Management» 150
Marketing» 160
Mass Communication» 180
Mechanical Engineering Tech» 180
Mineral & Petroleum Resources Eng. Tech» 150
Office Technology and Management» 150
Photography» 120
Polymer Technology» 150
Public Administration» 160
Quantity Surveying» 150
Science laboratory Technology» 180
Statistics» 150
Survey and Geoinformatics» 150
Urban & Regional Planning» 150
Read this also: Approved CBT Centres In Edo State Nigeria For 2020/2021
If you enjoyed this article, please share it with your friends and also let us know any question you may have to ask through the comment section.
Finally follow us on social media (A. Facebook or B. Twitter)