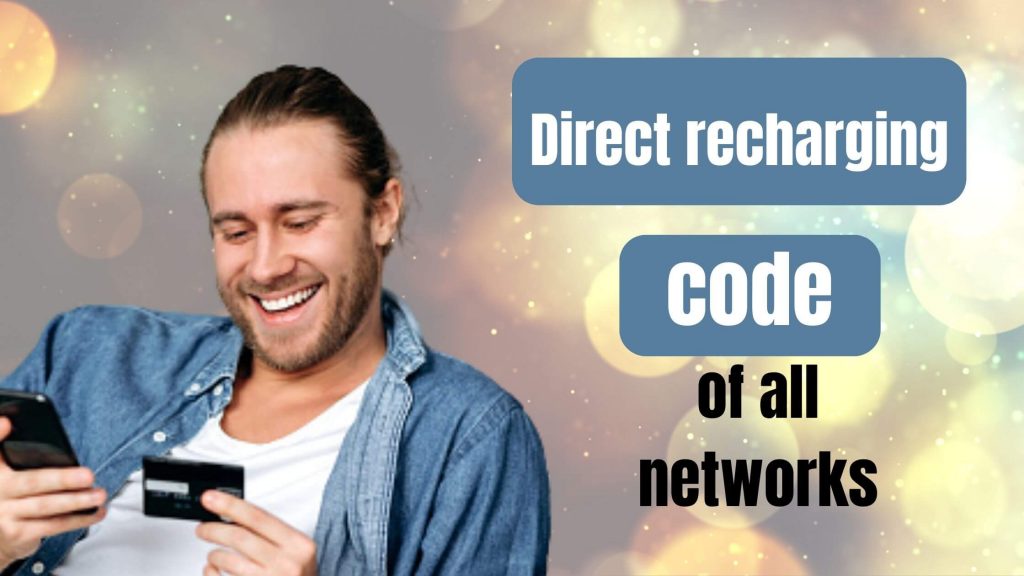 Do you want to know how to load your recharge card with a Nigerian network provider or are you a new customer? We'll look at the direct recharging codes for all four (4) networks in Nigeria in this article.
It's great that you've come to the right place to do what's most important with your normal airtime balance on your SIM card. What would you do if you realized that you had only an awuf amount of airtime?
However, the amount of bonus airtime given to one by one's network provider is the amount of airtime that one receives as a gift. The limit on how much airtime one can use is frequently included with such a gift.
---
Table of Contents
---
I don't think that you will successfully do a text message to your friend with a bonus airtime balance anyhow with any network provider in Nigeria. You must have the original airtime balance before you can do such services.
But you may use some bonuses to make calls to some networks, especially to the same network provider of yours (i.e, Glo to Glo).
Direct recharging code of all networks in Nigeria
That is why I am here today to show you how to load every type of recharge card for four different network providers in Nigeria by using the recommended code (normal code).
After reading this post, you will henceforth load your recharge card on every four different network providers (SIM) in Nigeria by their normal/direct code in order to get a normal or recommended airtime balance that can be used for any purpose.
If you are an MTN user and want to know how to recharge your MTN recharge card "sharp! sharp!!" Then click on the link and go there fast! fast!! for how to recharge by using the normal code. Or read it slowly to get more information on the way. Thanks.
You may also like to read: Documents needed to register for JAMB in 2020 successfully.
Recommended posts:
Now, let's get started.
Glo direct recharging code
Glo is the older network provider in Nigeria. It has been providing network services to Nigerians for decades.
You can read all Glo-tagged articles on our blog by clicking here. Or read one of my articles here to know how you can know any Glo SIM card's telephone number easily.
The normal code to recharge the Glo recharge card is *123*. For example, *123*recharge card PIN#
If you recharge any Glo recharge card with the code I have shown you above, you would get the exact airtime balance of the recharge card you bought. No extra amount of airtime, and no bonus when any Glo is recharged with *123*.
MTN direct recharging code
MTN is the first and oldest (first founded) network provider in Nigeria followed by Glo, Etisalat, and lastly Airtel. In fact, Airtel was just founded in Nigeria in the last couple of years ago.
If you want to know more about MTN like its scholarship foundation application, because it offers scholarship opportunities to Nigerian students, then you should click here.
The tagline/motto of MTN Nigeria is EVERYWHERE YOU GO". Why is it like that? It's because Nigerians use it mostly as it's their first and best network provider.
Now, you may want to know the normal recharging code for men. Then below are there.
*555* is still the normal recharging code for MTN. If you want to load your MTN recharge card, dial *555* PIN# on your mobile device and you would be credited with the normal airtime balance (an amount you bought the recharge card with) without a bonus which you can further use to do text message and many other original-airtime-required transactions stuff without facing any consequences on the way.
Read this also: how to apply for MTN foundation scholarship in 2020-2021 (register for MTN scholarship as a student in Nigeria)
Airtel direct recharging code
You may be wondering when you text a message to your loved one or to somebody for some purpose but become unsuccessful while you have had airtime balance abundantly on your Airtel SIM card.
Don't be wondering, because it is not only that is left behind. I am sure that other people are also texting the message to their loved ones without being known that it is an awuf airtime balance on their sim cards.
Airtel is now a popular network provider in Nigeria. It serves its customers very great. It gives them more data, and airtime (bonuses) for browsing and calling another airtel network provider's customer (user).
Though, most customers can not do some services with free given airtime and data by Airtel importantly.
If you want to load your Airtel recharge card and also want to be credited with only the amount of recharge card you purchased, then follow these steps below.
The official & recommended or normal recharging code for Airtel's recharging is *126*
Dial *126* pin # on your mobile device to load it.
After you've finished loading it, you would get credited immediately and the good news is that you can use that credited balance and make calls to any user of the Nigerian network provider, text messages, and much more stuff that is expected to be done with the availability of normal airtime balance.
See this also: how to know the telephone number that has criminally loaded an Airtel recharge card.
9Mobile recharging code
The normal recharging code for loading Etisalat or 9Mobile is *222*
To load your 9Mobile recharge card, dial *222* Recharge PIN#. You can click here to know how to check the 9mobile telephone number.
Conclusion and more reading:
If you know that this article has helped you know the direct recharging code of all networks, then like our Facebook page today for more important articles.