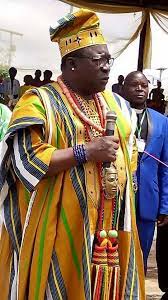 Are you an Igala man or woman and delighted to know history of Attah of Igala land? In this post, we will show, list and explain to you history of all past and present Attah of Igala from 1447!to 2021.
Attah means Father, hence, in Igala land, we believe that every one is ruled by the same ruler or King who is known as their father. The palace of Attah Kingdom is located in Idah Kogi state.
Igala traditional ruler is not like political ruler in which the rulers leave the throne for the other person to come and continue rulings. As a matter of fact, if you were being chosen to be an Attah of Igala land, that means you will rule until you die.
Read this also postal code of all locations in Edo state
Brief history of Igala you may know
Igala, some people also spelled it as Igara, is a largely Muslim people of Nigeria, living on the left bank of the Niger River below its junction with the Benue River. Their language belongs to the Benue-Congo branch of the Niger-Congo family.
Igala people are majorly found in Kogi state. They can be found in Idah, Igalamela/Odolu, Ajaka, Ofu, Olamaboro, Dekina, Bassa, Ankpa, omala, Lokoja, Ibaji, and Ajaokuta Local government all in Kogi state
The ruler of Igala Kingdom, the Atta, is traditionally also governed two other groups, the Bassa Nge and the Bassa Nkome who live between the Igala and the Benue River.
Traditional Igala society was politically organized as a kingdom. Kings were divine and were surrounded by numerous taboos; they held elaborate courts attended by a host of officials and servants, many of them slaves and eunuchs.
All divine kingdoms in Africa had customs that acted as checks on the power of the king. This included a custom in which the queen mother could chastise the king; she was the only individual who was able to do so under the taboo system.
The Igala people have been primarily surviving on agriculture, growing a wide range of crops typical of the area, including yams, taro, pumpkins, squash, corn (maize), manioc, and peanuts (groundnuts). Palm oil and kernels have become significant as cash crops.
Different Christian missionaries have worked among the Igala since 1865 to convert many people in the towns and larger villages into Christian, though, Islam is however remains the stronger and larger religion in Igala land.
List and history of all past Attah of Igala till date
The first Attah of Igala kingdom (Agabaidu) was Ebule- Jonu, a woman who was succeeded by her brother, Agana- Poje, the father of Idoko.
It is very important for to note that the Attah which many people know and use in saying a History is 27 names which is just the era of Abutu Ejeh.
Meanwhile, Igala existed before Abutu-Ejeh and it had been having Attah before he came to meet other Igalas in Igalamela/Igalogba in Idah.
Do you want to know the history, name and list of all Attah of Igala before and After Abut-Ejeh?
Now, the names of all Attah of Igala from the beginning of Igala kingdom till date are listed and explained below:
1. Ogu
The first person that sat in the throne of Attah of Igala is Ogu who ruled from 1477 -1507. His name, Ogu means "War" or any child who was born during war.
From this explanation, we can deduce that Ogu who is the first Attah of Igala was born during war.
2. Ogala Eri
Ogala Eri is the second person who ruled Igala land as a position of Attah after Ogu.
In Igala language, Ogala means "a leader will never go astray" or "confidence". Eri on the other hand which is the name of his father means "one who makes choices" or "selector" or "peculiarity"
Ogala Eri ruled as an Attah of Igala kingdom from 1507-1537.
 3. Aji
Aji means "The young one" or "people of recent character" or "strength" or "power", in Igala language. He was the third person who ruled as an Attah of Igala.
4. Olema I
Olema is the fourth person who was appointed as an Attah of Igala in thousands years ago.
In Igala language, Olema means "the one who goes that knows it" or "experience" or "knowledge" or "expertise".
5. Anyoge
The fifth person who was an Attah of Igala land is Anyoge. Anyoge, in Igala language, it means "We will continue to increase" or "expansion" or "population increase" or "wealth".
6. Agoshi
Agoshi is the name of the sixth person who was once elected or appointed to be an Attah of Igala kingdom. Agoshi means "Narrow bridge" or "difficulty" or "endurance" in Igala language.
7. Olema II
Olema II is the seventh person who was an Attah of Igala.
As we have earlier explained, Olema means in Igala language as "one who goes that knows it" or "experience" or "knowledge" or "expertise".
8. Abutu Ejeh
In Igala language, Abutu means a child who was conceived after the mother might have taken various medicines or herbs from various places while Ejeh on the other means leopard which denotes braveness and strength.
9. Ebulejonu Om Abutu(f)
Amichi, also known as Ebulejonu. She is a female and the meaning of her name in Igala language is as explained below.
Amichi: The one who stays calm in the presence of trouble; quietness, comporting, endurance, perseverance.
10. Agana poje Oma Abutu
Agana Apoje is the tenth person who was an Attah of Igala land.
In Igala language, Agana means:The strong one, difficult to be controlled one, Apoje is a nickname meaning extraordinary power.
11. Idoko Oma Agana poje
Meaning of Idoko in Igala language is "A male child born when the father is not at home; either on the farm, went for hunting or fishing or for his occupation".
Idoko is the eleventh person who ruled Attah of Igala land.
12. Ayegba Oma Idoko
Ayegba is the twelfth person that ruled Attah Kingdom.
Ayegba is a son of Idoko. The meaning of his name in Igala language is: Light, one who makes a place or period lively, brightness.
13. Akumabi Oma Ayegba (Onu)
Akumabi is the thirteenth person who was appointed as an Attah of Igala.
The meaning of Akumabi in Igala language is one who joins one or supports one to fight a battle; supporter, wedge-like.
14. Akogwu Oma Ayegba
 Akogu (One who announces war or one who rejects war)
Ocholi Oma Ayegba (Ohiemi Obogo)
Agada Elame Oma Ayegba
Amacho Oma Akumabi
Itodo Aduga Oma Akumabi
Ogala Oma Akogwu
Idoko Adegbe Oma Ocholi
Onuche Oma Amacho
1835 Ekalaga Oma Ogala
1835–1856 Amocheje Oma Itodo
1856–1870 Odiba Oma Idoko
1870–1876 Okoliko Oma Onuche
1876–1900 Amaga Oma Ekalaga
1900–1903 Ocheje Onokpa Oma Amocheje
1905–1911 Ame Oboni Oma Odiba
1911–1919 Oguche Akpa oma Okoliko
1919–1926 Atabo Oma Amaga
1926–1945 Obaje Oma Ocheje
1945 – 23 June 1956 Umaru Ame Akpoli Oma Oboni
20 October 1956 – 16 July 2012 Aliyu Oma Obaje
December 2012  Idakwo Michael Ameh Oma Oboni – 27 August, 2020
November 2021 – till date
Conclusion
If you know that this article has helped you know the history, name and list of all Attah of Igala from past till present, please share it with your friends and remember to subscribe to our newsletter for more important updates.
Read this also: list of all local governments in Kogi state (ultimate list and explanation)