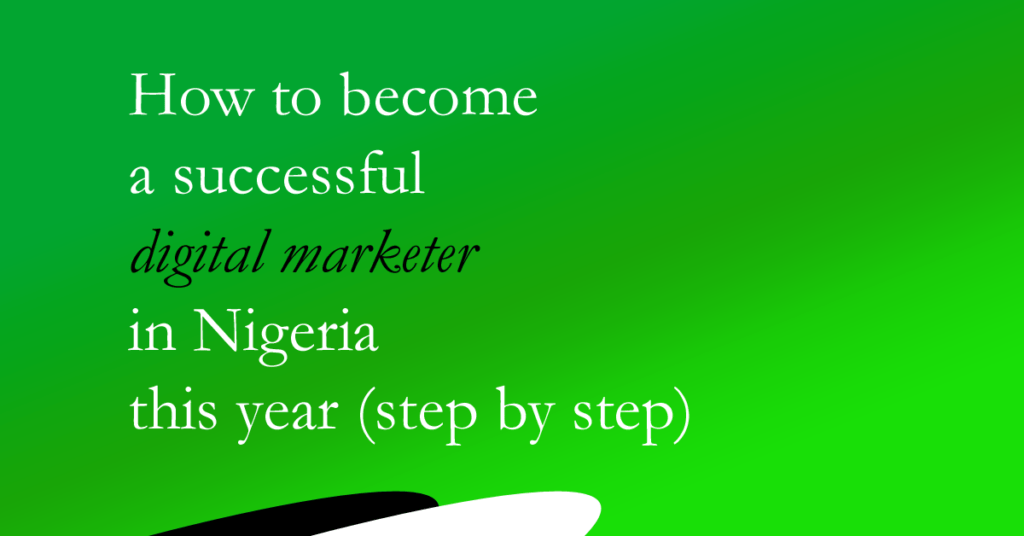 Digital marketing is one of the most lucrative types of marketing in the world these days. In today's article, I will share with you how to become a successful digital marketer in Nigeria this year.
A Digital marketer is not just a seller on the internet. In fact, if you are into producing ICT services like copywriting, blogging, SEO, e-commerce, etc. to people, then you are a digital marketer.
Anything about digital means online. Hence, digital marketing is a type of marketer where they sell products or services via the internet.
If your dream is to become a successful digital marketer in Nigeria, we have got you covered in this post.
Let's start.
How to become a successful digital marketer
Attend digital marketing school
To become who you want to become, you need to do or go where you need to go. If you want to become a successful digital marketer in Nigeria, attending a school that is purely established for graduating digital marketers is a must on your to-do list.
Search on Google for example, "digital marketing school in Lagos", "digital marketing institute in Ibadan", etc. There are many digital marketing schools in Nigeria. And their school fees differ.
Pick your niche
After you have undertaken digital marketing training, the next thing you need to do now is to pick your niche. If you don't do that, you will forget everything you have learned.
You can pick your niche as a copywriter, web designer, social media manager, etc. Or you can also start creating an e-commerce website where you will put all the digital marketing skills you have learned into practice.
Set a goal
Every successful person has a goal and they believe they would accomplish their dream accordingly. As a new digital marketer, your dream or goal must be about how to grow your audience, and social media followers, how to build a quality brand, etc.
Don't set making money your goal at the early stage. Offer your services to people for some years for free or very cheap before you start thinking to make money from it.
Set a two, three, four, or even five years goal for your business.
Learn copywriting
Copywriting is the system of writing copy that describes and explains a product or service to the audience. Every digital marketer must have to be good at copywriting.
Or you can hire a copywriter to render copywriting services for your business.
Be consistent
Anything in life requires consistency. It is what you do on a regular basis that you would achieve success. As a marketer, keep in mind that there are millions of marketers out there, hence, they would be competition between you and them.
You shouldn't hope to get a sale very early. Also note that in everything you are doing, people are watching you. Those people will become your customers when you have to build a brand.
Partner with people
Being a digital marketer, an extraordinary characteristic you should have is the ability to partner with people. Start reaching out to the people who tend to be your potential customers. You can do this through advertising.
Sell products or render service
You wouldn't be called a "digital marketer" until you start selling products or rendering a service to people via the internet. If you can find the thing which people need help with and find the solution for it, then they would not hesitate to pay you money.
Digital marketing is very wide just like the local market. You see a large number of people in the market selling different products. To become a successful digital marketer in Nigeria, just start selling products to people or rendering them services online.