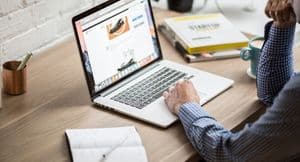 If you are among those that have been searching for how they can use their national ID card's tracking ID to check their NIN number, then this article was dedicatedly created for you.
Do you want to know your NIN? The best way to check your NIN number is by visiting NIN checking portal.
You can also check it with your tracking ID.
As you might have known, *346# can be dialed using the mobile number you registered your NIN with, or visit any of NIMC's NIN enrollment centers with your tracking ID to print your NIN slip.
Now that you have just known your national ID card number, you can go ahead and Link your National Identity Number (NIN) to all your SIM cards.
The National Identity Management Commission (popularly known as NIMC) was established by the federal government of Nigeria in 2007.
The main aim of establishing this platform or organization is to have the mandate to establish, own, operate, maintain and manage the National Identity Database in Nigeria, register persons covered by the Act, and assign a Unique National Identification Number (NIN).
This body is issuing General Multi-Purpose Cards (GMPC) to those who are citizens of Nigeria as well as others legally residing within the country.
Related article: how to resolve the issue of "No record found" on your NIN.
Breaking news (plus video): NIMCS has recently made a portal for correcting your NIN details by yourself.
How to check your NIN number and other details using the tracking ID
*346#. To find your NIN number with tracking ID, dial *346#. By dialing this string, you will be notified with your National Identification Number (NIN) on the screen.
You can also check it online by visiting the National Identification Management Commission website at https://myportal.nimc.gov.ng. Your tracking ID can be used to check your NIN number and it can also be used in place of NIN.
NIN can be checked on your line no matter the type of SIM you use. That is to say, it can be checked on Airtel, MTN, etc.
The fact behind NIN enrollment is that you can't enroll twice, hence, you have to choose to give full attention to the NIN issue.
NIN numbers can never be edited. In the event that you have lost your NIN, if you have its tracking ID, then visit any nearest NIN enrollment office and request the NIN reprinting service.
It costs just five hundred Naira.
If you lost your national card as a result of a thief, accident, fire outbreak, etc., just simply pay the NIN reprinting fee (N500) via REMITA, go along with your Remita successful payment receipt/teller to any NIMC Enrolment Centre (ERC) near you and request for a NIN slip print
The following methods can be used to check your NIN number or your date of birth on the NIMC portal by just using the tracking ID number on your temporary national ID card slip.
Now, to check your NIN number and other of your important details on the NIMC portal using tracking ID, please follow the step-by-step methods below.
How to check National Identification Number.
1. NIMC portal method
To check if your National Identity Number (NIN) card is ready, visit the National Identity Management Commission [NIMC] website- www.nimc.gov.ng.
Scroll down the homepage and click on 'e-ID Card Status Portal' to check if your card is ready and now available at the activation center.
After, fill in your first name, last name, and your NIN tracking ID and hit the 'check now' icon button. You can also easily check your NIN and details on it online by visiting www.myportal.nimc.gov.ng or www.dashboard.nimc.gov.ng.
Your username is your UserID and your password is an OTP which will be sent to you from NIMC.
By logging in, you can still print out your NIN into many copies of your choice.
2. Contacting NIMC customer care
If the first method above is not successful, you can then contact NIMC customer care.
To contact NIMC customer care in order to check your NIN number using tracking ID, please use any of the following channels.
For all inquiries on National Identity Management Commission (NIMC), National Identity Management System (NIMS), and National Identification Number (NIN), please contact them on:
On email: 

[email protected]

Locate their office across every state in Nigeria by clicking here
call them on the phone number: 234-8-157691214 or +234-8-157691071
If you live in FCT, you can visit them at 11 Sokode Crescent, Off Dalaba StreetZone 5, WuseP. M. B. 18, Garki, Abuja.
You can also send your complaint about NIN to [email protected] Make sure to include your tracking ID.
See this also: how to deactivate the USSD code of any bank on your phone.
3. Visiting the NIMC office
In this method, you are required to visit any nearest NIMC office with your tracking ID to retrieve your NIN free of charge.
To know the list and address of NIMC offices located across every thirty-six states in Nigeria, please click here, choose your state and LGA from the drop-down and click the "find" button.
4. Dialing the USSD code (*346#)
If you have enrolled in the national ID card scheme and forgotten your National Identity Number (NIN), you can now check it on your mobile phone.
Dial *346# on your phone to retrieve your NIN. This service is FREE OF CHARGE on all Nigerian Mobile Networks including MTN, AIRTEL, GLO, and 9mobile.
A mobile app for checking and editing the details on your NIN is also released online by National Identity Management Commission. Click here to download it from the Google Play store.
Conclusion
NIN has features and characteristics. Some of them include; it doesn't expire, can be used to check the readiness of your NIN, is used to link with your SIM card to avoid you from being disconnected, it is only 11 digits in a number, it cannot be enrolled more than once, the body that issues it in Nigeria is NIMC only, the string to use to check it is *346#, etc.
Recommended: top uses of national ID cards (NIN) in Nigeria (2022).
Please share this article with your friends and remember to subscribe to our newsletter for more important updates if you know that it has helped you know how to check your NIN numbers with your tracking ID.