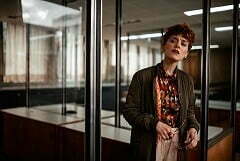 The purpose of making someone your boss is to benefit from what he/she has that you like but you don't. There are different things found in other people which you lack and like to inherent. It may be money, knowledge, etc. Here, we shall discuss with you how to know if your boss is going to fulfill his or her promises.
Whereas, some people are rigid to let other people benefit from little things God gifted them with. In this article, we shall deeply explain with you how to know or determine if your boss is going to give you what need to succeed.
It is very important to study the psychology of a person before starting up something with him/her. For example, in business, people who don't have money to start business on their own make someone who owns the business center their boss to serve them for some years on agreement.
In some cases, they may agreed that after a particular year(s), he/she will do something for him/her or establish a business for him/her. In this process some people fail to do what they have promised.
Now, we want to talk about trick to use if the person you are planning to make him/her your boss will fulfill his/her promises. Should we start?
Top best signs your boss will not fulfill his promises
1. Makes you underpaid salary
The first tip to know if your boss is going to fulfill his/her promise or not is you will he/she be paying you underpaid or incomplete salary or even not give you money at all.
Read this also: how to buy iPhone and pay monthly in Nigeria for 2022.
2. Makes you guilty
Another way to know if your boss is not to fulfill his or her promises is making you guilty of any thing that has wrongly happened to him/her or what you are working with.
3. Blames you
Bosses that will not fulfill their promises, another step to determine them is they would keep blaming you on whatever you do.
4. Doesn't remember you
Your boss will appreciate and thank for what you have done today but tomorrow or the nest day, he or she will not remember you.
5. Doesn't like you
Boss that will like not fulfill his or her promise will not like you and anything you do for him/her. Rather he will like others as a result of their gender, skin color, tribe, etc. even though you have education more than them
6. Gives you false promises
If your boss does continuously give you endless promises, then be ready to leave him/her because he/she will not fulfill any promise between you and him/her.
7. Will not appreciate you
Another way to know or determine if your boss is going to fulfill his or promises or not is he/she will not appreciate anything you do for her/her.
8. Makes you do a lot of work
Your boss who is not going to fulfill his/her promises will make you do a lot of work. They can make do a work that is not your responsibility
9. Doesn't let you claim your right
Another way that you can use to know if your boss is not going to fulfill his or her promises is that he/she will not let you claim your fundamental right. At this point, young staff or person who you are by far older than /him/her has an opportunity to criticize you or devalue your work.
What to do when your boss is not fulfilling his or promises
Consider switching another boss.
Get help.
Holding him/her accountable.
Write a letter to him/her.
Talk to her/him face to face.
Make him/her fulfill what he/she has promised a priority.
Remember him/her frequently.
Do not show your anger when talking to him/her.
Let him/her know the negativity it brings you while he/she is fulfilling what he/she promised.
Write it down in your document or diary.
Hope this article has helped you know if your boss is going to fulfill his or her promises? Please share it with your friends and remember to subscribe to our newsletter or follow us on Facebook for more important updates.
Let's hear from you via the comment section if you having anything to comment with.