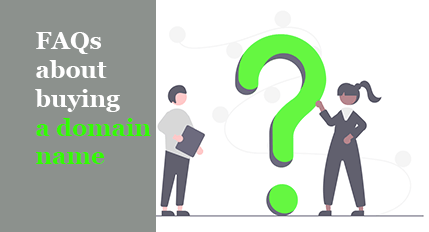 Domain name and hosting are a must-have for anybody who wants to create any type of website. There are different types of domains available on the internet.
As a beginner, you may find it to choose the best one for your business.
Each type of domain on the internet carries out specific features. The one that other website users may not be good for your own website.
They are chosen based on your business category, amount of the number of people that use your website on a daily basis, your business location, and many more.
If you are a beginner in the journey of creating a website, you are in the right place. Need domain recommendation? Please get in touch with us!
It is important to ask your web developer for assisting you to pick out from the crowd the best domain type recommended for the type of website you want to build.
Some domain name registrars are cost and may not add essential features for you while some domain and hosting registrars are cheap, and provide features for free of charge that others sell like issuing an SSL certificate, security, storage, uptime, fast loading rate, etc.
Your domain name is very essential to your business. It makes people know the services you offer or what you render even though they have never been on your website.
Your domain is something that you will be renewing every year after your final purchase. You can decide to renew every three years, five years, or ten years. Once you have bought it, it'll never be bought by anybody unless you become out of business.
You can go to the physical store to buy the domain name. It is not hardware. It is a software tool that can only be purchased over the internet. The only company that sells domain names is domain registrars.
That is why choosing the right domain is a big task. Sometimes, some domain name registrar websites don't have what a standard business website should have. They may not have professionally trained customer care service teams, security, and many more.
We hope that you will never make mistake when buying a domain name after reading this article because we have provided it with top FAQs (Frequently Asked Questions) you have to be aware of before you buy a domain name and hosting plan.
Are you interested and ready to start reading those FAQs now?
We are sure you have nodded your head. Now, let's get started.
Read this also: list of top domain extensions and their examples (2022).
Things you need to know about a domain name
Make sure it is going to act as your business name.
It is your business identity and voice.
Hence, make it short and easy to remember.
Check if it has not been used by others.
If it is available, then proceed to buy it.
Note that you should be renewing it at the right time.
FAQs to know before you buy a domain name
#1. Find the best domain name registrar
The first step for everybody who wants to buy a domain name or hosting plan for their business or a specific purpose is finding out the best registrar. They are thousands of domain registrars in the market.
Our recommended domain registrar is Namecheap. As its name implies, it offers cheap domain names and hosting plans. They are an ICAAN-accredited domain and hosting registrar based in Los Angeles, California.
To get started, visit www.namecheap.com, click domain, and enter the domain name in the domain availability checker, if the domain extension of your choice has not been bought by another, then continue to checkout.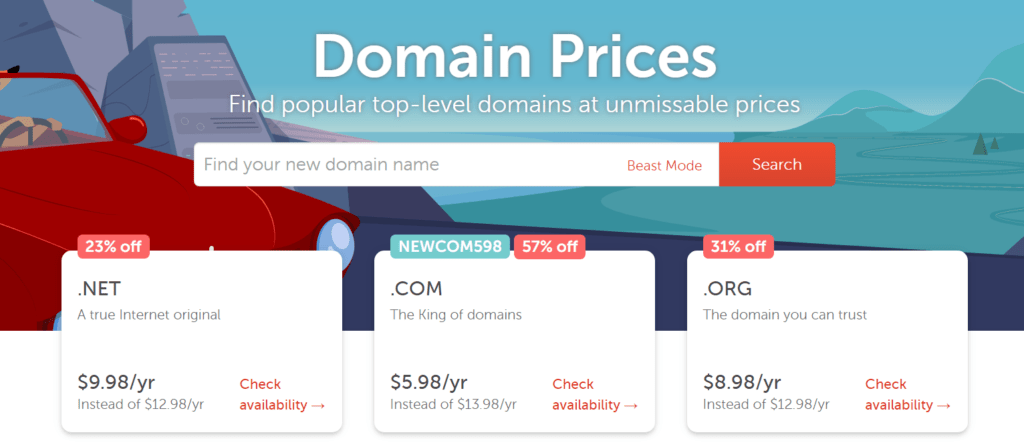 You can buy a domain extension of your choice for your domain name. Domain extension, also known as Top-Level Domain (TLD). Is a character that appears at the end of a website URL, for example, our own is .com.
#2. Check their prices and plans
One of the most FAQs about buying a domain name is the domain registrar's plans and pricing. Let's discuss that right now.
If you have just started the journey of creating a website, you may find it hard to own finance to buy all paid tools needed for a website to run in a standard way. We don't advise you to buy every premium thing for your website as you will anytime you have started growing.
When you want to buy a domain name, check two or more domain registrars' websites and differentiate their prices and features. Then buy your domain name from the one that has the lowest price and provides more free features.
That is why we for the first time recommended Namecheap to you. Their prices are cheap and affordable for beginners, they issue free essential free features such as SSL certificate, security, 99.9% uptime, large storage where you store your files and documents, and many more.
However, if the price is not your concern, then open another tab on your web browser now and search for "best domain name registrar", then buy your domain from any domain registrar of your choice.
#3. Examine whether they offer the services you are looking for
Sometimes, there may be features that you want your website to exhibit. At this point, you can consult a website developer to help you recommend the best one. Namecheap can help you make any type of website of your dream.
They have shared hosting plans for small businesses, VPS hosting plans for medium businesses, a dedicated hosting plan for a big website, and more. Visit Namecheap hosting plan page at https://www.namecheap.com/hosting to know their hosting plans and their prices.
With as low as $2.18/month, you can purchase Namecheap Stellar plan for your business. A professional website developer can then further help you achieve what you want to turn it into.
We are a website developer working with many people for decades to develop and design their websites. If you need our services, feel free to get in touch with us via our contact form page. We will make your website become anything you want it to be.
#4. Know the list of top-level domain (TLDs) extensions they render
Another important thing to think about when you are about to buy a domain name is checking for the number of domain extensions the company which you want to buy your domain from offers.
Top-Level Domain (TLD) is sometimes a thing to curiously check about. For example, if your business is based in Nigeria and you like to buy a Nigerian top-level domain extension, .ng, then it is ideal to go to the Nigerian ICAAN or NIRA domain registrar and buy .ng domain from them before you host it on another international hosting registrar.
If you don't have technical knowledge, buying a domain name from one company as advised above, and hosting it with another company may appear as a big task for you. Perhaps, you can hire someone to render you freelance service when the need arises.
With Namecheap, you don't have to hire anybody as their customer care service teams are very professional at assisting you in any step. They are available 24/7. They have recorded content (in both videos and texts) to help you achieve whatever you want.
Read this also: Factors bloggers consider before buying a domain and hosting.
#5. Check how they value security
Any domain name registrar that doesn't put their customers' security as their topmost priority is not yet the best domain registrar, hence, don't buy domains from them.
Best domain registrar that cares about the security of their customers has a tool that automatically regularly backup their customers' website files and databases in case of malware to prevent their customers' hard work from losing.
Namecheap carries out its customers' website every 24 hours.

#6. Check their uptime
When your website is live and running, it needs to always be available for your customers day and night. To achieve this goal, you need to buy your hosting and domain name from a company that provides 99.999 percent uptime guaranteed or more.
Your website's uptime is the time that a website or web service is available to users in a given period. The recommended uptime is 99%. Any hosting and domain name registrar that offers below 99% uptime, for your own good, don't buy anything from them.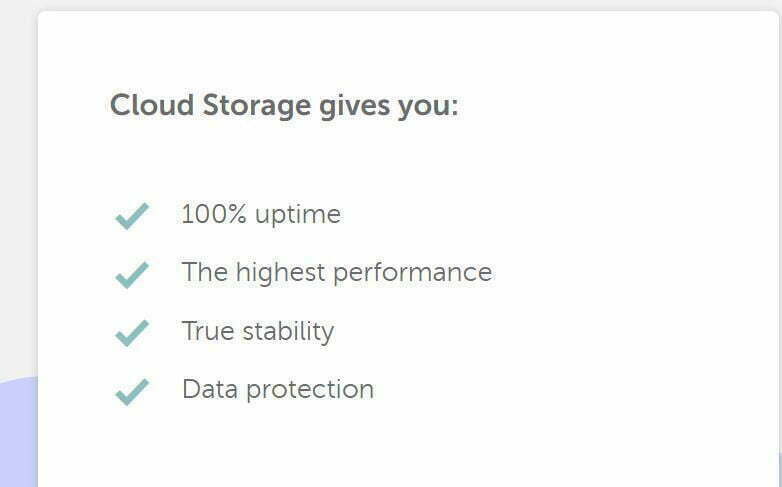 Note that a website whose domain was purchased from the registrar whose uptime is very low will slow down day and night. People will not enjoy such type of website.
#7. Read their customers' reviews
Before you buy a domain name from any company, first, read the reviews of their customers. No matter what different number of positive features and services they claim they offer via their website, they may not fulfill what they promise. For you to know their truth, use reviews.
Their Google Business Profile reviews are not editable. If you find 5 negative reviews out of seven, that are bad, then you can confidently buy anything from them.
Happily, some domain registrars including Namecheap do refund their customer's money when they are not satisfied with their service.
#8. Check their unmetered bandwidth
One of the features of domain registrars which you have to look at before buying your domain name and hosting plan from them is their bandwidth. The higher the unmetered bandwidth of a hosting registrar, the best. It is also important to check their SSD storage.
Our recommended hosting registrar, Namecheap does provide unlimited bandwidth and free CND no matter the type of domain type you buy from them.
#9. Find out their customer care response rate time
If you are a beginner at creating websites, you may not have the technical knowledge to set up issues, hence, it is good to buy a domain registrar that has an excellent professionally trained 24/7 available customer care service team.
Finding out how long the customer service teams of a domain registrar take to reply to their customers is one of the FAQs you have to make inquiries about before you decide to buy your domain from them.
#10. Ask about your website data and that of your visitors
Your contact detail, personal information (privacy/data), and that of your friends are very important and you have to make it hard for an attacker to get access to it.
You can't do that yourself but the domain registrar, hence, ask about privacy protection before buying from any domain registrar's companies.
If the domain name registrar doesn't offer free data protection feature, as a starter who doesn't have money, we advise you to find another company. Namecheap has all these features!
Read this also: How to create a school website for free (step by step).
#11. Count the number of free features they give
If we were you, we look out for different things before we buy a domain or hosting from the registrar. Anyways, a domain name registrar must have a minimum of 20 GB SSD for optimum disc space where you will save your website files, documents, and data.
Here is the screen shot of Namecheap's free features.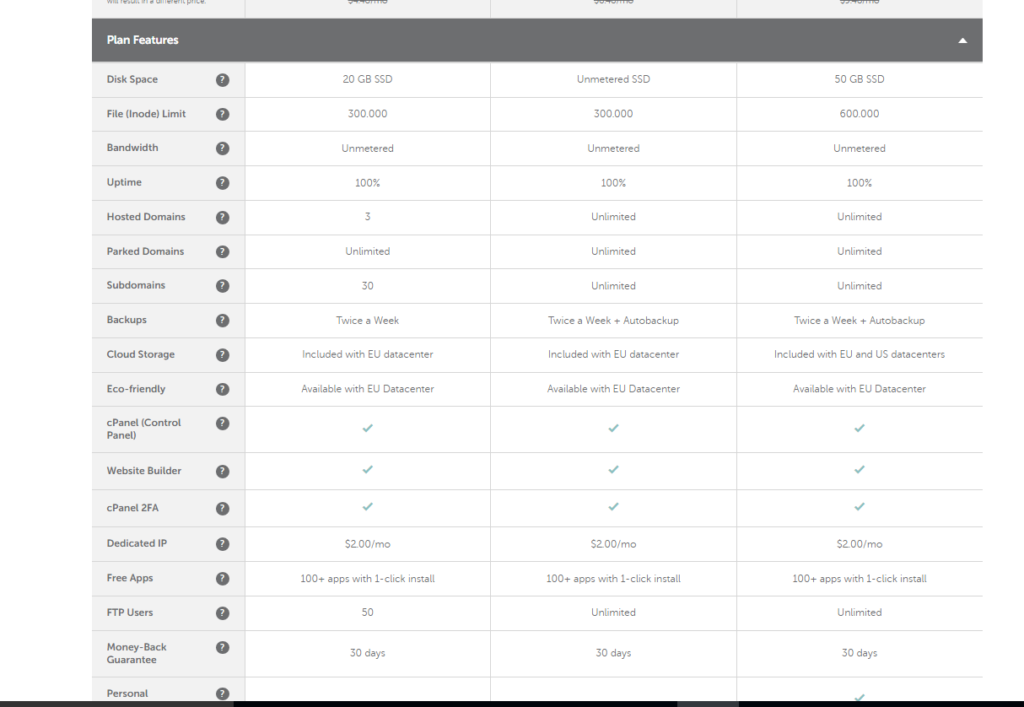 #12. Find out how frequently they carry out backup
The website's backup must be one of your FAQs to research about before buying a domain from a domain name registrar. Find the company that carries out their customers' backup every 24 hours.
However, you can carry out manual backup yourself. But we advise you to pick a hosting registrar that does this task for you since you are a newbie. Don't worry, you will know more while you are working on the website.
How do I change my domain name
1. Choose a new domain name and assign it to your website.
2. Rebrand your website's design.
3. Redirect traffic to your new domain.
4. Update your users about your rebranding
How can I use a domain without hosting
You can buy a domain without hosting but note that you will use it till you host it. To do this, just simply visit the domain registrar which you want to buy a domain from and click domain, then follow the prompts.
Does domain extension affect SEO
No. Google in 2015 declared that they don't use domain extensions to in making it rank higher on slower the search page. They treat all domains equally.
Does my business need to be registered before I can buy a domain for it
No. Anyone can buy a domain even though he/she is not presently managing any business. And if you are running a business, you don't have to register it before you create a website for it.
What will happen when I fail to renew my domain name
Once you fail to renew your domain name plan after two days of its expiry, then it would become crash. All of your customers will not be able to use your website after you have failed to renew it.
Can I buy a domain from one company and use it on another company
Yes. You can definitely buy a web domain name from one company and host the site on another company's servers or your own.

Hope this post is helpful. Please share it with others to help them know the top FAQs about buying a domain name and hosting.
Finally, please feel free to get in touch with us anytime you need assistance. We are professional website developers aimed at turning your dream into reality.