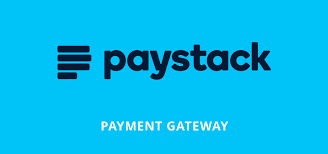 Paystack is a digital tool founded in Nigeria by Shola Akinlade in 2015 in Lagos used to receive and send money. It's created for digital marketers for receiving payment via their website or mobile application from their customers. Below is the discussion of how to use Paystack to receive and transfer money.
If you are looking for how to use Paystack to receive and send or transfer money, then this article has got you covered as it contains a detailed discussion of that and their step by step explanation.
With paystack, your customers can pay you via a bank transfer by tapping on the Transfer option during checkout. When they tap on transfer, then paystack instantly automatically generate a Zenith or Providus bank account number for them which they can make a fund transfer transaction to.
You can also use paystack to accept payments from customers via different payment channels such as: cards, mobile money accounts, QR codes, directly from their bank account or USSD. If you use the the Popup or Redirect method, the paying customer will be shown all the payment methods selected on your dashboard.
Paystack is very safe, hence, transacting with it is also very secure and reliable. They are PCI-certified, auditor certified, and they have the PCI service provider level 1 which is the highest certification.
Customers in Nigeria and other countries where paystack operates can use their bank accounts to make payments to any business integrated with Paystack.
To use this channel, you will have to provide your bank account number and authorize the transaction via their 2-factor authentication process done using any of the following; your date of birth, OTP and/or BVN. If you are using GT Bank, please note that you will be redirected to GTB internet banking platform to authenticate the payment.
Paystack transfer fee
While using paystack to receive payment from your customers, note that there are some certain fees deducted after every of your customer successfully purchase and item or product from your website. That is to say, if customer has not bought thing and pay to you via paystack, they wouldn't make money.
Some Paystack transactions and their respective fee are:
Charge per transaction is 1.5% + NGN 100
The 100 Nigerian Naira is waived for transactions below NGN 2,500. This means that for transactions below NGN 2,500 the charge will be 1.5% only
Fees are capped at NGN 2,000 – this means no transaction will be charged more than NGN 2,000.
For now, the commercial banks in Nigeria which can be used to pay for something using Paystack are ALAT by Wema Bank, Guaranty Trust Bank (GT Bank), Sterling Bank, United Bank for Africa (UBA), Zenith Bank, Kuda Bank, Fidelity Bank, etc.
Now, let's start to discuss one by one how to use Paystack to receive and transfer money. First, let's look at how to transfer money on Paystack.
How to use Paystack to transfer money
If you are buyer from a website that is paystack-integrated, then you can opt in to pay either with Card, USSD, Mobile Money or Visa QR. The following has carefully described how you can transfer money using any paystack payment method one by one.
Transfer with card
Paystack accepts debit and credit cards issued in every part of the world provided that they are issued by MasterCard, Visa or Verve. They also accept American Express cards from their customers in Nigeria and South Africa.
Please note that in order to successfully o receive payments using American Express cards with paystack as a Nigerian-based business, you need to enable it on your dashboard.
To use paystack transfer money, simply provide your card details and authorize the transaction via their two-factor authentication process. This is done by providing your card pin, a one-time password and/or 3-D Secure authorization.
All customers anywhere in the world can pay you with their foreign cards, if you have international payments enabled for your business and if their card is either Visa, MasterCard or Verve.
Nigerian and South African based merchants can also accept international payments from American Express cards. Learn more about international transactions on Paystack.
Your customers can also make recurring payments with the Pay with Card Channel. However, Nigerian-based businesses won't be able to collect recurring payments from customers using their American Express cards.
Transfer with USSD code
Every user of paystack in Nigeria have a decision to pay online using Paystack USSD code. To do this, you have to just simply use your phone to dial a code they provide, verify it using your pin or the last four digits of your card and finally confirm the payment on their checkout form.
Any body using any the following banks can make payments with Paystack USSD code option:
Guaranty Trust Bank (GTBank) | *737#
Sterling Bank | *822#
United Bank for Africa (UBA) | *919#
Zenith Bank | *966#
Fidelity Bank | *770#.
Please note that the codes expire after 6 hour, i.e, they need to be used within 6 hours of their generation.
Visa QR
Visa QR is a new and innovative way to make payments with Paystack. It enables you to send money from your bank account to any Paystack merchant, by scanning a QR code. This channel is available to Nigerian customers with mobile banking applications integrated with Visa QR.
Please note that a generated Visa QR codes are always valid and do not expire except they are used.
To transfer money using paystack via visa QR,
First, log into your mobile banking application and select Visa QR Payments
When filling the checkout form, select the Visa QR channel and you will be presented with a QR code
Scan the code and approve the payment on your mobile app
After approving the payment on your mobile app, you will have to confirm payment on our checkout form and you're done!
Note that the Nigerian customers using the following banks can make Visa QR payments through their mobile banking application:
Access Bank (including Diamond)
Fidelity Bank
First Bank
GT Bank
Zenith Bank | Scan To Pay.
Mobile Money
Mobile money is also one of the methods that we can use to receive and transfer or send money using paystack.
The Pay via Mobile Money channel which is currently only available in Ghana allows Ghanaian customers to pay you by entering their phone number enabled for mobile money.
During check out on your website, when the customers click pay, they will receive a prompt on the mobile device attached to their number asking them to confirm the payment via an OTP sent to their device. After inputting an OTP, they will then be asked to complete the authentication with their ATM card secret PIN.
Please follow the step by step guides below to transfer money using paystack mobile money method:
First, visit the website that you want to buy something from
On the checkout form, click the Mobile Money option
Input your mobile money phone number
Choose your provider
Click on Confirm
Mobile money works on MTN, Airtel/Tigo, Vodafone, etc. Please note that the charge per transaction via this channel is 1.95%.
One thing that is best about paystack is that they give their customer the option to authorize transaction from their Paystack dashboard using a one-time password (OTP). This feature can be used as an added layer of security for their customers. Hence, once the OTP is provided, the transfer is then completed.
How to use Paystack to receive money
Paystack can also be used to receive money or payment from your customer. After have used paystack to pay to you, you are not going to receive the payment instantly in your bank account.
The time which paystack payment takes before it reaches the account of the recipient is discussed in the table below:
Country
Currency
Schedule
Minimum
Ghana
Ghana Cedis (GHS)
After two working days
GHS 50
Nigeria
Nigerian Naira (NGN)
Next working day
NGN 100
US Dollars (USD)
After 7 working days
–
South Africa
South African Rand (ZAR)
After 3 working days
Paystack helps businesses like yours get paid quickly and securely from anyone and anywhere in the world. Whether you're selling on a website, on a social media platform such as Facebook, Instagram, Twitter, etc., in a physical store, or even without a website, Paystack's collection of payments tools will help you get paid.
The Paystack Merchant App is available on Android and iOS. Visit paystack.com/app from your phone to download.
To open paystack account in order to be able to receive money, you must have to provide your:
Bank Verification Number (BVN)
Your Bank Account Number (personal bank accounts are allowed)
Evidence of Identity such as Driver's License, National ID card or Voter's Card.
After the successful creation of your Paystack account and integrate it on your website very well, their team will be the one that will processes all transactions for you in such a way that you can accept payments immediately. Note that all payments paid to you by your customers via paystack are reflected on your dashboard instantly.
If you are not techy to integrate paystack payment option on your website, then their large collections of plugins and technical customer care will let you integrate payments in under 10 minutes. For more, please visit their developers' page at www.paystack.com/developers.
With the help of technical teams at paystack, you can give your customers the gift of modern, frictionless, painless payments. Integrate Paystack once and let your customers pay you however they want.
Conclusion
If you know that this article has helped you know how to use paystack to receive and transfer money, then please share it with your friends and remember to subscribe to our newsletter for more important updates.
Read these also: