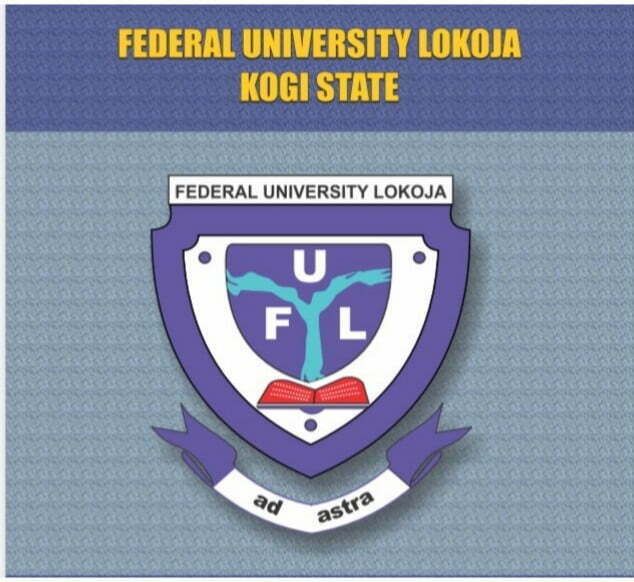 In this article today, I'll show you the list of all documents for doing admission clearance of Federal University Lokoja (FULOKOJA) in 2022 to 2023 academic session step by step.
The Federal University Lokoja, also known as FULOKOJA was established along with other eight (8) new federal universities on the 16th February, 2011 by the Nigerian Federal government, former President, Goodluck Ebele Jonathan. Soon afterwards, a Vice-Chancellor and Registrar in the persons was Professor Abdulmumini Hassan Rafindadi and Mrs. Habiba Anavoza Adeiza were appointed.
Presently, the current Vice-Chancellor is Professor Angela Freeman Miri since 25th February, 2016 while the current Registrar is Mr. Usman Suleman Obansa.
This University is sited in Lokoja, the capital city of Kogi state Nigeria, the North Central zone. If you were being newly offered an admission, you must do admission clearance like other universities do.
Now, let's start discussing document needed for FULOKOJA admission clearance in 2022/2023 academic session.
Documents for admission clearance of Federal University Lokoja (FULOKOJA) in 2022/2023
All prospective students of Federal University, Lokoja must register for courses in their various programs through the completion with the relevant documents. Registration of fresh students will begin in the Admissions office of the University and end in the Departments.
See these also:
The procedures for the registration of candidates are as discussed as follow in this article below.
Below are the registration procedures of all newly admitted students of FULOKOJA
Step 1:
If you know you have been gained admission into FULOKOJA on your JAMB CAPS, then you shall obtain your admission letter from the Admissions Office in the University.
Step 2:
Then go along with the following items/documents to the clearance centre:
Letters of Admission into the University issued by JAMB and Federal University Lokoja;
O'Level Certificate and JAMB result slip;
Your birth certificates or statutory declaration of Age;
Local government Certificate of Origin;
Letter of Attestation from from your parents/guardians vouching for your good behaviour and conduct;
Four (4) recent red-background pass port-size photographs with your name and course of study clearlywritten on the reverse side of the photographs;
Three (3) photocopies of each items mentioned in 1-4 above.
Note: every candidates must present all the items in Step
2 above to the Clearance Officer at the Clearance
Centre.
Related: How To Apply For Nigerian National ID Card And Get Your National Identification Number (NIN) Very Fast In 2020
Step 3:
After the Clearance Officer has certified that the candidate meets the general and course entry requirements, he/she shall pay the appropriate fee in any of the designated banks as shown in the schedule and obtain a bank teller.
Step 4:
All candidates shall submit the bank teller to any of the cashiers in the University Bursary Unit which will issue to the students the University Bursary receipt.
Step 5:
All candidates shall present at the Clearance center with the original and 3 photocopies of the University Bursary receipt and obtain the following forms from the Clearance Officer:
Acceptance Form ;
Certificate of Clearance ;
General registration Form;
Statutory declaration of good behaviour form;
In the general registration form given to you in number 3 above, fill correctly, your
Step 6:
Every candidate must:
Fill up completely all the obtained forms mentioned in Step 5;
Take the completed Statutory Declaration Form of good behaviour to the High Court, for the signature of the Commissioner for Oaths;
Make four (4) photocopies of the completed admission Acceptance, Certificate of Clearance, General Registration and Statutory Declaration of good behaviour Forms and submit them to the Clearance Officer.
Step 7:
Read this also: Why your jamb profile code is not delivering to your sim card timely and how to fix it very fast.
All candidates shall request for the Student list format from the Clear ance Officer and complete accordingly.
All candidates shall proceed to their respective Faculty Officer for Course (registration) forms with two sets of these documents.
For example, candidates who have admitted to the Faculty of
Arts and Social Sciences shall go to the Officer of that Faculty for their Course registration Forms and then proceed from there to his/her Departmental Office.
Step 8:
At the Departmental Office, candidates shall be provided the list of courses for first and second semesters. He/she shall enter the appropriate courses in the first and second semester Course Enrolment Forms and submit them at his/her Departmental Office
Step 9:
Before candidates submit the forms to the Depart ment Officer, they should go over it inquisitively carefully to ensure that all the required information have been provided accordingly. This procedure is subject to modification.
Any candidates who did not complete all the steps shown above would not be issued Matriculation Numbers. A student without a Matriculation Number
is not deemed to be a bona fide student of Federal University Lokoja and would not be allowed to take lectures and write examinations.
It is important to emphasize that the clearance and registration exercises last for a maximum of three (3) weeks from the day of its commencement.
For further information, please visit the University's website (https://www.fulokoja.edu.ng/)
Conclusion
If you know that we've helped you know the step by step guides to how to do admission clearance of Federal University Lokoja, FULOKOJA and the important documents to do with, then show us how you feel through the comment section and share this article with your friends.
Feel free to like our Facebook page for more future important update if you really like this article.
Read this also: How to upload your WAEC and NECO result(s) to your JAMB profile in 2021 without making the mistake.