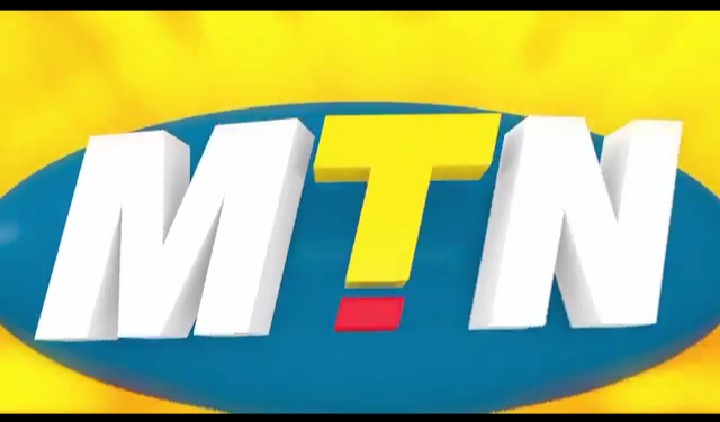 If you're a prospective applicant of MTN foundation scholarship and searching for its latest news in today, then you've come to the right place. In this article, we'll show you: latest news, eligibilities or requirements, how to apply for MTN foundation scholarship in 2020-2021 and everything you should know today.
Most prospective applicants have asked this type of question; when will MTN Scholarship application for 2020 begin?
As a matter of fact, the good news is that MTN foundation Scholarship application would be applied in 2020 and the registration is ongoing.
MTN Foundation will pick a maximum of 500 qualified and successful full-time Nigerian students studying science and technology related courses.
Hence, they will be awarded the scholarship which covers tuition, book allowance and stipends.
If you have never benefited this scholarship scheme, then I advise you to take part in this year's recruitment. Indeed, it's rewarding and recommended as one of the behavioral pattern of the university's student
Read this also: List of all approved CBT centers in Lagos State Nigeria for 2020
How To Apply For MTN Foundation Scholarship In 2020-2021
The MTN SCHOLARSHIP is renewed yearly until graduation for existing awardees provided they have maintained a minimum CGPA of 3.5 or its equivalent (second class upper/upper credit) while new applications, when announced, are welcome from full-time students in their second year of study.
Now, you may be wondered and ask "who is really eligible for MTN foundation scholarship 2020"?
You are in the right place to get the new ideas, answer. Hence, if you are a 300 Level student in any Nigerian public high institution_ college of education, polytechnic or monotechnic and university, then you are already being qualified to register for it.
The 2020/2021 MTN foundation scholarship application eligibilities and requirements; What An interested candidates should have before starting the application is what i am about to teach you in this article.
Eligibilities Or Requirements For The Application Of MTN Scholarship In 2020
Below are the eligibility criteria Of An Applicant
The students must be in their third (3) year at the time of application, i.e they must be in 300L admission set.
Student from public Universities and Colleges of Education in Nigeria must be full-time undergraduates in 300 level/3rd year.
Applicants from public Universities and Colleges of Education must have a minimum Cumulative Grade Point Average (CGPA) score of 3.5 or its equivalent (2:1)
Prospective aplicants from public Polytechnics must have a minimum Grade Point Average (GPA) of 3.0 (upper credit) from the Ordinary National Diploma (OND) programme and must have secured admission into the Higher National Diploma  (HND) programme
Direct entry level students must have a minimum Grade Point Average (GPA) of 3.0 (upper credit) from the OND programme and must have secured admission into 300 level/3rd year in a public University
Do you want to know the course of study that are eligible for registering MTN Foundation scholarship? Okay, read more shortly to find out.
Courses' Eligiblities To Apply MTN Scholarship
Cndidates that study any one of the listed courses below will be eligible to register for MTN scholarship in 2020.
Accountancy/Accounting
Agric. Extension and Rural Development
• Agricultural Science
Agronomy
Animal Breeding and Genetics
Animal Nutrition
Aquaculture and Fisheries Management
Animal Production and Health
Applied Physics
Architecture
Chemical Engineering
Civil Engineering
Computer and Electronics
Computer and Information Science
Electrical/Electronic Engineering
Computer and Mathematics
Computer Engineering
Engineering Physics
Computer Science
Electrical Engineering
Electronics and Computer Technology
Electronics Engineering
Industrial Mathematics
Industrial Physics
Information Technology
Mathematics
Mechanical Engineering
Metallurgical and Materials Engineering
Petroleum and Gas Engineering
Physics Electronics
Geophysics
Physics/ Computational Modeling
Pure/ Applied Physics
Statistics
Statistics and Computer Science
System Engineering and more
Acceptable Documents For The Application Of MTN Foundation Scholarship In 2021

It is very important to note that MTN scholarship Foundation has awarded over N1.9 Billion in scholarships to 3,469 students from inception to date. We are pleased to inform you that the current phase of STSS is open to all 3rd year Science & Technology students in your institution with a minimum CGPA of 3.5 (2nd Class Upper/or its equivalent).
Meanwhile, blind students in their 2nd and 3rd year, with a minirnum CGPA of 2.5 or its equivalent can also for MTN foundation scholarship for 2021.
Every Canditate's details will be verified and shortlisted candidates will be invited for an Assessment Test (At). Invited candidates to an assessment test will be required to come with 2 recent passport photographs as well as the original and photocopy of the following documents:
A valid Student ID card
Any other means of identification (National ID card, International passport or Driver's license)
Admission letter from JAMB and institution of study.
Admission letter for the HND programmes (For Polytechnic students only).
Application Deadline Of MTN Foundation Scholarship In 2020
The application deadline for this year 2020 is July, 2021. That is, it'll start from June to 21st midnight to July, 2021.
Note: Incomplete application form will be disregarded, in this way, complete your application in the right procedures as explained above.
Meanwhile, Fastknowers.com has reported that the Nigerian Navy has started the recruitment: You can apply it here.
To start the registration of MTN foundation scholarship, then click this link www.foundation.mtnonline.com and start registering your self immidiately. Make sure you will fill the application form wisely. And do comply with MTN foundation terms of use of the application form.
For more details, please contact Oluwafemi Raji on 08032003181 or [email protected] and Christian Osi on 08032002473 [email protected].
Conclusion
Thank you in reading and anticipation of your support while we look forward to your continued co-operation. Please do come back next time, we look forward to serving you more better.
Thank you once again. And if you found this article helpful for others, then feel free to share with them in order to let them know more about how to apply for MTN foundation scholarship in 2021-2022
Sharing and commenting don't fetch any thing from you, so why don't you share it with others if you cannot ask what you have in mind (comment)?
See this also: Read all ongoing scholarship in Nigeria for undergraduate in 2020/2021