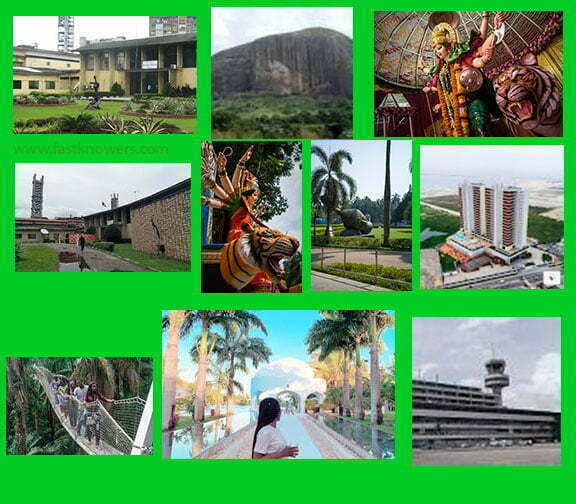 Are you searching for the place to go for tourism this 2022? Here, we have got you covered. Today, we will show and discuss with you top 5 best tourist centres in Nigeria.
No doubt, we have more than 120 tourist centres in Nigeria, here are the 5 most attractive ones that you must visit. One of them we can't fail to talk about is Ibeno beach toursit centre which is located in Akwa Ibom state.
Top biggest cities in Nigeria like Lagos, Ibadan, Port Harcourt, Calabar, etc has two or more tourist centres. In this post, let's discuss their location, differences, features.
Being the most populated largest country in Africa, Nigeria houses different types of tourist centres. Some of the types of tourist centres in Nigeria and their examples are shown below:
Beach areas.
Natural areas.
Towns and cities.
Winter sport areas.
Areas known for culture and heritage
Etymologically, a tourist centre can be a place where people visit to carry out research, event, practical, dating, marriage, etc. Hence, it can be a town, city, natural place, area known for culture and heritage, etc. For example, Medinah, one of the cities in Mecca and a Moslem holy land.
Related reading: top 25 best school of sciences in Oyo state in 2022.
Here in Nigeria, Aso villa, Zuma rock/hill, for example, are a tourist centre. Apart from the two tourist centres in Nigeria listed above, let's discuss the others that worth to visit this 2022.
Top 5 tourist centres that attract to visit in Nigeria
Lekki Conservation Centre.
Zuma Rock.
Ibeno beach.
Port Harcourt Tourist Beach.
Kolabi Creek.
1. Lekki Conservation Centre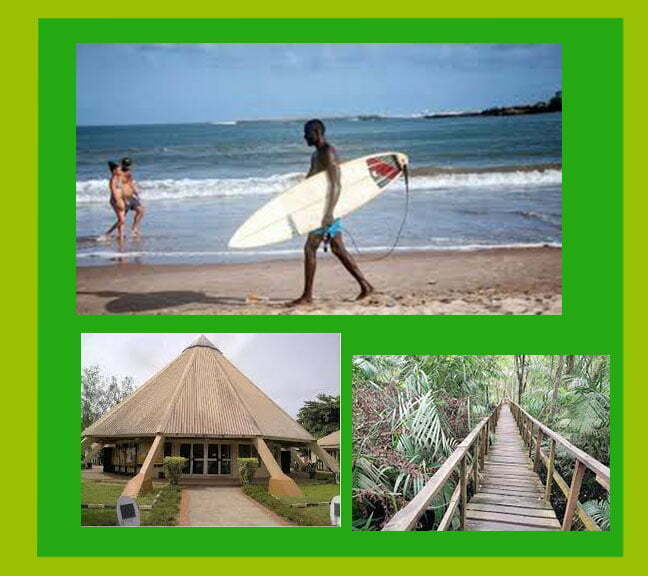 If you are looking for the most attractive tourist centres in Nigeria, Lagos state only can provide you their hundreds or even a thousands.
In Lagos, there is a tourist centre called Conservation Centre it is located in Lekki, Lekki districts. It houses wonderful natural and made things. Lekki Conservation Centre is good for tourist, leisure, film acting, etc.
The best part about it is that the booking fee for visiting it is not very cost and you can also book it at the comfort of your home online. As a booked member, you have a priority to use and go to any place in the tourist center. You can play with their animals in the zoo, watch shows performed by artiste, etc.
You may ask about the price for booking Lekki Conservation Centre, right? The booking fee for Lekki Conservation Centre right now in 2022 is 1, 000 Naira only.
In Lekki Conservation Centre, you can watch and take a picture with an animals. They have different animals in their zoo, some include; monkeys, peacock, crocodiles, snakes, vulture, tiger, gorilla, zebra, etc.
If you are visiting Lekki Conservation Centre (LCC), do wear tight cloth and sandal or boot so that you should be comfortable to move smartly because there are many population dear.
It is advised not to go to Lekki Conservation Centre with high amount of money and other of your properties such as phone, laptop, etc. Though, they have a large place for their customers to pack their cars or anything they can come there with.
Lekki Conservation Centre is managed by Nigerian Conservation Foundation (NCF) established in 1990. I have been deeply made a research about to Lekki Conservation Centres such as their fees and what they really have in their tourist centre.
After the successful completion of the research, I found out that the price for canopy walk at Lekki Conservation Centre is N1,500 for each person, gate fee is N1, 000 while group visit price N25,000 for 30 people.
If you have never been to Lekki Conservation Centre, please take note of the descriptive address below:
Lekki Conservation Centre is located along Lekki- Epe Expressway which is opposite Chevron Estate.
Enter Keke or bus to Obalende if you don't a drive.
Enter another keke/bus that is going to Ajah
When you have reached Chevron Bus Stop, then ask them to drop you down.
Now, walk from the road side to the gate of Lekki Conservative Centre.
Recommended: where to get Smile SIM card in Nigeria.
2. Zuma Rock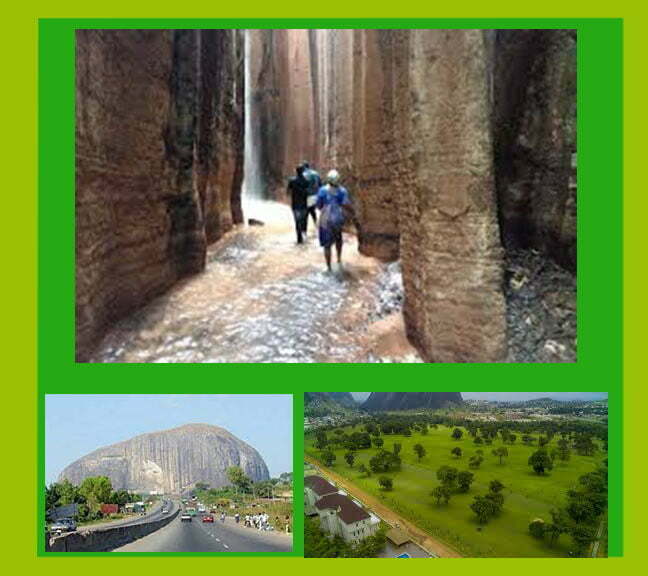 Zuma Rock is the tallest mountain in Nigeria located between Abuja and Suleja, hence, people call it as "the Gateway to Abuja from Suleja". Scientific studies such as Geologists, Geographers, etc. show that it is 3,691 fts in height. Zuma Rock is natural, nobody formed/created it.
The name of Zuma Rock was given by earlier Zuba people which means "a place for hunting farm fowl. Up till now, it is located in the forest. No one can live or build a house there. However, sometimes, group of people team themselves to visit it for educational study/research or verification purpose.
Being the most tourist centre in Nigeria, an image of Zuma Rock was displayed on one hundred Naira Nigerian currency. Inside Zuma, there are holes which can acts as a houses. It inside is very dark.
Some parts of Zuma Rock looks exactly like human being's face. People that resides near to it report that they hear crying from Zuma Rock every time. This tourist centre is the most spiritual tourist centre in Nigeria.
3. Ibeno beach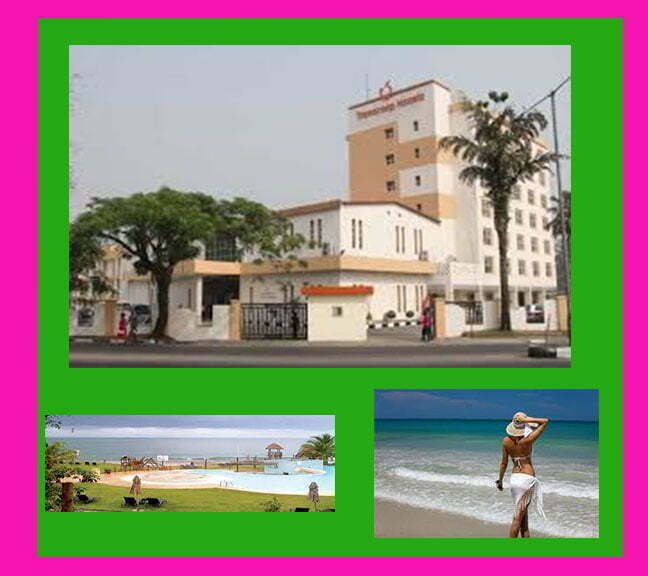 Another one among top 5 tourist centres in Nigeria that attracts for leisure is Ibeno Beach which is located in Eket district, Ibeno, one of the LGAs in Akwa Ibom State. Ibeno Beach is widely known in Africa with its alluring beauty, splashing waves and longest sand seashores, etc.
Ibeno Beach stretches about 30 kilometres according to Wikipedia. It is nearly located to ExxonMobil's operational headquarters, hence, visitors always visit it.
Above is the top three pictures of Ibeno Beach. You can visit it for lodging, leisure and shopping. Ibeno Beach is the most beautiful tourist attraction South-South geopolitical zone of Nigeria.
4. Port Harcourt Tourist Beach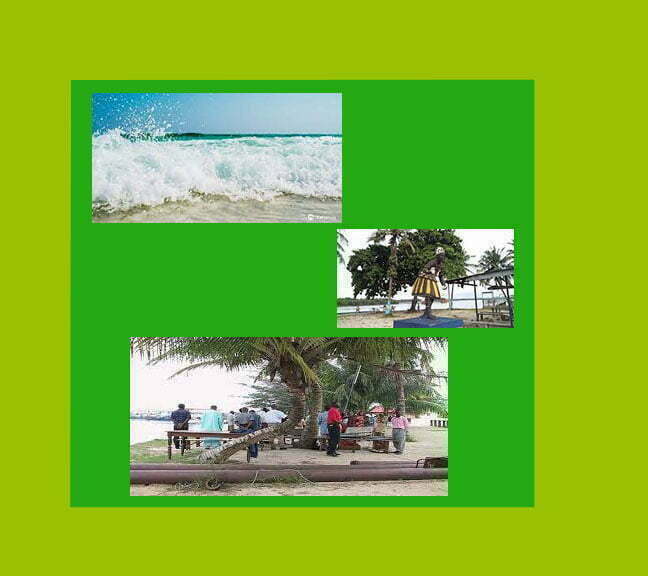 Another state in Nigeria that houses most attractive tourist centres is Port Harcourt, the capital city of Rivers state. Port Harcourt beach is the area for boatbuilding and fishing farming industries.
Port Harcourt has been rated as one of the finest cities in souther Nigeria. You would not completely know the fine of Port Harcourt city until you visit their tourist beach centre which is located along Kolabi Creek, east of the Old Township district.
Port Harcourt tourist centre has a presence of white sand. Beautiful trees and flowers are planted in it. It is created in 1988. Port Harcourt shares border with Cameroon. The Port Harcourt tourist beach 146 miles away from Kribi, Cameroon.
Additionally, Rivers state also houses the following famous tourist centres:
Ifoko beach, Rivers state,
Bonny Island, Rivers state,
Kolabi Creek, Rivers state,
Bony River, etc.
Read this also: how many local governments are in Lagos state (list & explain).
5. Jabi Lake, Abuja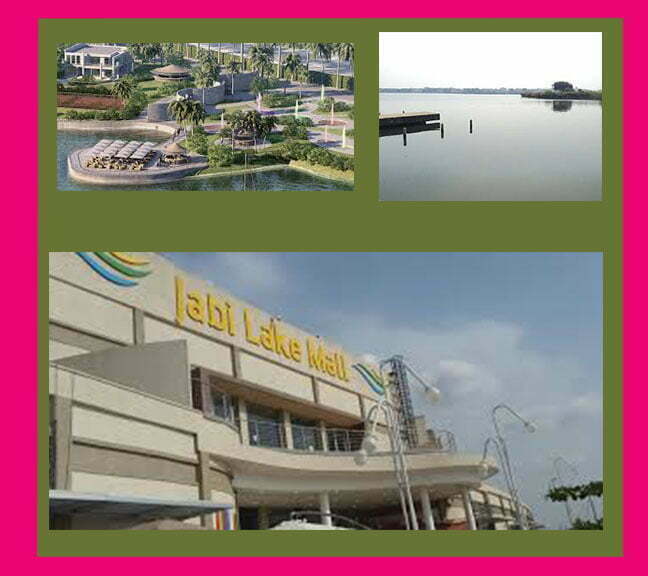 If you search for the best tourist centres in Nigeria this year, Jabi Lake is one of your answers. It is a water body formed from a man-made earth dam that was initially created to provide water to the residents of Abuja, Nigeria.
Jabi Lake is one of the biggest tourist centres in Nigeria presently owned by British International Investment (BII). According to Wikipedia, the total surface area of the Jabi lake is about 1,300 hectares.
In Jabi lake, you can find beautiful hotels, restaurants, malls, etc. The main mall in Jabi lake is Jabi Lake Mall located between Jabi and Kado Districts of Abuja city centre. Jabi is one of the popular areas and districts in Abuja.
Jabi Lake Mall is a two-storey building for shopping, leisure and tourist experiences constructed by Bouygues Bâtiment International in 2015 to 2016.
According to International Finance Corporation (IFC), it cost about $120 million to construct Jabi Lake mall.
Jabi Lake is only meant for leisure and shopping centres in Abuja. It is also a tourist centres. Perhaps, here is another areas in Abuja that are attractive and worth to live in. They include;
Asokoro,
Maitama,
Gwarinpa,
Lokogoma,
Jahi,
Apo,
Life Camp,
etc.
Recommended post: top 60 Islamic scholars in India 2022.
Conclusion
Before I end up writing, I have a question for you; which tourist centre do you like to go and why? Please let's hear you via the comment section.
If you know that this article has helped you know top five tourist centres in Nigeria, then share it with your friends and remember to subscribe to our newsletter or follow us on Facebook for more important updates thank you.