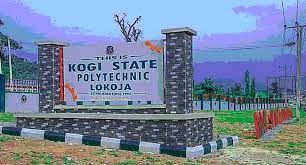 Are you being just gained admission to study in Kogi State Polytechnic (KSP) Lokoja and wanting to know the process of how to do your admission clearance in 2022/2023 academic session? Here, we've got you covered. The admission clearance of KSP for 2022/2023 session has commenced. Please follow the steps and instructions below for more infornation.
In this article, we will be looking at how to do admission acceptance or clearance of Kogi State Polytechnic, Lokoja (KSP) and pay your first school fee.
I remember the time when I didn't understand how to register a course in my department from my HOD. It gave me a lot of stressful experiences. Hence, I don't want you to do the same.
Meanwhile, if you gain admission newly (fresher) into an institution, you'll not have rest of mind until you've done up what you supposed to do like clearance from admission office, state clearance, SUG clearance, department clearance, association clearance, etc.
Related for you: how to study for a very long time in the night for an examination and pass very well.
If you're a newly admitted students (ND 1, HND 1 or PRE-ND) of Kogi State Polytechnic, Lokoja of 2020-2022 academic session, then below are the instructions for the registration of online admission clearance:
Requirements and how to do admission clearance of KSP
Check your admission status online via this link and
Print your admission letter
Observe carefully at the printed admission letter for knowing the amount of money you'll pay as school fee and how to pay
To commence admission clearance, collect clearance from the head of your department (HOD)
Go to the ICT centre of KSP with the collected clearance and obtained a printed security code that will enable you to pay your school fees.
Generate RRR from the Polytechnic ICT centre
Pay your school fees in any bank of your choice with the RRR code
After the successful payment in the bank, then log in to your KSP portal and print your course registration form via the Polytechnic website
Then go to Kogi State Polytechnic, Lokoja's campus and head to your your department to complete the registration
If you've arrived at the Department, submit three copies of all your copies of all your credentials or documents to the school, Department and Registrars office respectively.
Read this also: documents required for admission clearance of Federal University, Lokoja (fulokoja) in 2020/2021 academic session.
Notes about KSP clearance
Any where you don't understand, please ask us through the comment section. We'll be ready to answer to your question(s).
While running here and there in order to gain successessful admission into Kogi State Polytechnic, KSP, Lokoja, you should in mind of the following:
Do not make a mistake at the time of making school fee payment because it's non refundable
Departmental screening should take place before clearance is issued
Also, you'll be charged to pay extra money of N5, 000 for the late school fee payment
Use only the RRR code you obtained to authenticate the payment in bank hall.
Do not pay into the bank account of any person
Related this article: how to apply for undergraduate scholarship as Nigerian 200 level student in this year.
Conclusion
Hope this article has helped you know the documents and procedures involved in carrying out Kogi State Polytechnic (KSP) Lokoja admission clearance this 2022? Have you successfully done your clearance? If no, then what is stopping you from doing so? Let's hear your answer(s) via the comment section.
If you did enjoy this article, then please like us on Facebook or subscribe to our newsletter for more important updates.