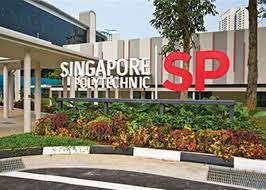 Do you want to study in Singapore polytechnic and searching for the best poly in Singapore that you can attend? Here, we have explained top best poly in Singapore for this 2022.
Singapore is a sovereign island city-state in maritime Southeast Asia. It is no doubt that Singapore contains a lot of high schools which are meant for different disciplines such as engineering, health, business administration. Perhaps, one of the global leading universities, National University of Singapore (NUS) is located in the city of Singapore.
In this article, our focus is not to discuss universities/high schools in Singapore but to let you know the top best Poly in Singapore for this 2022.
We ranked Poly in Singapore based on their top quality academic, social, and cultural facilities to students. These poly featured below, they produce competent engineers, accountants, business managers. They produce the quality students by appropriately training them.
In some best poly in Singapore like Republic Polytechnic (RP), Temasek polytechnic, Ngee Ann polytechnic, etc. have qualified teachers and staff that are friendly and the students can have lots of fun whilst getting a good education and preparing themselves for their future.
However, some Singapore poly have rules for their students; no sleeveless T-shirts, singlets, shorts and slippers. They also do not permit their students to wear an attire which deemed indecent and/or with offensive prints (words or images).
Recommended: top 10 best engineering courses with high salary.
Now, let's look at the list and more information about top best poly in Singapore this 2022.
Top best poly in Singapore for this year
Singapore Polytechnic.
Temasek polytechnic.
Nanyang Polytechnic.
Ngee Ann Polytechnic.
1. Singapore Polytechnic
The first poly that ranks best in Singapore is Singapore Polytechnic. It is a good institution for both national and international students. Their school fee is very affordable. Their 2021/2022 academic session's school fee was $2,900.00.
The Singapore Polytechnic's school fees this year are shown in the table below:
| Course Fees | Total Per Academic Year | | |
| --- | --- | --- | --- |
| | Singapore | Singapore PR | International |
| Tuition Fee (TF) | $3,000.00 | $6,200.00 | $11,400.00 |
| Other Fees: | | | |
| -Examination | – | $30.00 | $32.10 |
| -Sports | $25.68 | $25.68 | $25.68 |
| -Insurance | $5.10 | $5.10 | $5.10 |
| -GHSI | – | – | $22.50 |
| -Miscellaneous | $14.98 | $14.98 | $14.98 |
| -Statutory Licence Fee (CLASS) | $8.03 | $8.03 | $8.03 |
| Students' Union: | | | |
| -Entrance Fee | $5.00 | $5.00 | $5.00 |
| -Subscription Fee | $18.00 | $18.00 | $18.00 |
| FEES PAYABLE | $3,076.79 | $6,306.79 | $11,531.39 |
The Singapore Polytechnic is highly recommended for engineering students. It is the first oldest poly in Singapore established in 1954. They have a qualified staffs and lectures that cater for their students in a holistic, authentic, and industry-relevant way.
If you are intending to study at Singapore Poly, then that is a good idea. Wish you success.
2. Temasek polytechnic
Temasek Polytechnic is another best poly in Singapore famously known for design education since decades. It provides standard staffs and lecturers for their students.
Being the best polytechnic in Singapore, Temasek is presently offering 37 different courses. They have about eight schools/faculties. Some of the schools offered at Temasek polytechnic Singapore this year include:
School of Applied Science, School of Business, School of Design, School of Engineering, School of Humanities & Social Sciences, School of Informatics & IT, Centre for Foundation Studies.
Please click here to visit their website to know the requirements for gaining admission into Temasek Polytechnic to study any course of your choice.
Temasek's School of Engineering (ENG) is always at the forefront of technology. With cutting-edge facilities and industry-relevant curricula, the knowledge and training you will receive there is the edge you need to realize your engineering ambitions.
Please note that Temasek polytechnic is a public polytechnic located in Singapore. Hence, it is under the jurisdiction of Government of Singapore.
3. Nanyang Polytechnic
Nanyang Polytechnic is a public (government owned) poly founded on 1 April 1992 in the city of Singapore. It offers admission for both national and international students.
NP, as it is popularly called by people, Nanyang Polytechnic is mostly famous on business administration studies. In fact, it currently comprises seven academic schools that offer a wide range of programmes; business management, interactive and social media, engineering, chemical and life sciences, health and social sciences, information technology and design.
The Nanyang Polytechnic only run their programmes on a full-time basis. Their school fee for both Singaporean and non Singaporean citizens is very affordable.
You can choose to pay your school fee online or use other method. For more information about Nanyang Polytechnic school fee in this 2022 and how you can pay, please read the information in the table below and click the external link that follow to visit their website.
Fees
Singapore Citizens (SC)
(S$)
Singapore Permanent Residents (SPR)
(S$)
International Students (IS)
(With GST, S$)
Subsidised Tuition Fee (TF)
2,900.00
6,000.00
10,800.00
Supplementary Fees & Applicable GST
71.30
101.30
134.50
Fees Payable for the Academic Year
2,971.30
6,101.30
10,934.50
Subsidized Students


Click here for more information about how to pay their school fees in this year.
4. Ngee Ann Polytechnic
Ngee Ann Polytechnic is one of the best poly in Singapore established in 1963. It is type of polytechnic majorly designed for business programmes. If you are intending to study business course like business administration, accounting, marketing, etc., then this poly is for you.
Furthermore, Ngee Ann polytechnic is also famous as a school of Film & Media Studies. They also offer Diploma in different programmes like Biomedical Science, engineering and lots more.
Website: https://www.np.edu.sg/.
Famous alumni: Alan Tam, a Hong Kong singer and actor, Sim Wong Hoo, a Singaporean inventor and billionaire entrepreneur, Lee Li Lian, a Singaporean politician, Maddy Barber, a Singaporean radio presenter and former actress, etc. (source: Wikipedia. Title: Category: Ngee Ann Polytechnic alumni – Wikipedia).
Year established: 25 May 1963.
Location: Clementi Rd, Singapore.
Type: public.
Related article: Harvard University famous alumni and their career.