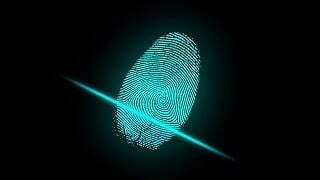 The national identity card , also called National Identification Number, abbreviated as NIN is the eleven digit number representing the identity of a citizen. In Nigeria, the uses of NIN can't be overemphasized. Today's guide will discuss with you top uses of national ID card (NIN) in Nigeria for 2022.
Yes. national identification number is our identity number for us in Nigeria issued by federal government in collaboration with National Identity Management Commission (NIMC). National ID card can't be used instead of a voters card, driving license, etc.
With national ID card, you will have identity of being a Nigerian citizen, open bank account, access international something, etc.
Now, let's start to discuss top uses of national ID card (NIN) in Nigeria, National Identification Number one by one.
Getting government health support
Pension application.
Voting application.
Taxation application.
e-Drivers' License application.
Transport application.
SIM activation.
Insurance enrollment.
Make any type of payment.
It serves as an identity document.
Read this also: top best ways to make money from your blog or website for 2022.
1. Getting government health support
The health function on the national e-ID Card in collaboration with the National Health Insurance Scheme (NHIS) can be used by Card Holders to administer their health insurance schemes. There are many possible use cases but a few will include storing a special code containing the card-holder's health status such as Blood type & Group, Genotype, Allergies and much more. This function can also provide a Health Insurance code for Cardholders local day-to-day living within Nigeria and a Health Insurance cover for International Travel.
2. Applying for pension
The Pension applet in collaboration with PENCOM would enable card holders manage their retirement savings accounts more efficiently.
The national e-ID card would be tied to the card holder's Pension number so that card holders would be able to check their balance and basically administer their accounts. These can all be written to and read from using very secure terminals and devices.
One of the top uses of national ID card (NIN) in Nigeria is enabling one to receive his/her pension. Without NIN, you would not be allowed to apply and receive pension or government fund in Nigeria.
3. Participating in voting
The Voter ID Function on the National e-ID Card would enable it serve as the Card Holder's voter card. During elections, card holders would be able to cast their votes by inserting their National e-ID Card into specially designed POS-like card reading devices with the appropriate digital certificates installed. The digital certificates along with the devices and the biometric feature would facilitate the verification of the card holder's information before they are allowed to cast a vote.
4. Pay for taxation
The Tax applet in collaboration with the Federal Inland Revenue Service (FIRS) will enable the national e-ID card serve as a self-service payment channel through which card holders can meet their tax obligations with ease from the comfort of their homes and offices. The card would be tied to the card holders FIRS Tax Identification Number (TIN) and can be used to verify payments immediately as tax payers will be able to print e-receipts upon conclusion of the transaction.
5. Apply for drivers' license
In collaboration with the Federal Road Safety Commission (FRSC), details on the National Drivers License can be accessed by inserting the National e-ID Card into a POS-like card reading device with the appropriate digital certificate. FRSC being the agency responsible for the issuance of drivers' licenses in Nigeria would be the lead to give NIMC directions as to what data they would require to be on the chip.
6. Enable you travel internationally
The Transport applet in collaboration with the appropriate transport authorities depending on location would enable card holders use their National e-ID cards as travel cards in the sense that they can load credits/units onto their cards in order to pay for the use of public transport. NIMC will partner with any road transport, air or rail agency to develop a workable framework for integrating the NIN with their own Database.
7. SIM activation
The Subscriber Identity Modules (SIM) function is identical to the SIM technology used in mobile-phone systems. It is an integrated circuit that securely stores the international mobile subscriber identity (IMSI) and the related key used to identify and authenticate subscribers on mobile telephony devices.
This function would give the National e-ID Card access to a wireless network to enable it perform a variety of functions like wireless data transfer and wireless renewal of travel documents, All holders of active SIM Card Numbers are required to register their details and submit biometrics before the line(s) is/are activated.
Read this also: how to become an Airtel SIM registration agent (KYC) step by step.
8. Insurance enrollment
The Insurance function on the National e-ID Card in collaboration with National Insurance Commission (NAICOM) can be used by card holders to administer their insurance policies, renew their insurance scheme, determine how long their insurance is still valid for, etc.
9. Make any type of payment
A great number of Nigerians do not have access to financial services, but with the new e-ID Card, money can be transferred, paid into or loaded into an individual's e-ID Card.
All that the cardholder needs to do is to visit one of the participating banks (such as UBA) and load money on the card or have someone transfer money to the Card using any of the available payment platforms/options. For example (from a bank account to the Card, Quickteller transfer, POS terminals, ATM) etc.
The card can also be used to pay for goods and services such as utility bills like DSTV, GOTV, Startimes, flight tickets, Water bill, PHCN and so on and in Automated Teller Machines (ATMs) all over the world where any of the payment processors (such as Mastercard) is displayed.
10. Identity
This is the simplest but major function of the National e-ID Card as it contains key information of the applicant or Card holder recorded in the Database. Information such as the National Identification Number (NIN), the Cardholder/applicant's address, name and other details are stored here and securely locked away and can ONLY be read by authorised terminals or Card Acceptance Devices (CADs).
An agency will require a special reader approved by NIMC in order to read the contents of the Card in order to ensure that confidential information not displayed on the face of the card is safe.
This unique function is key to validating the applicant's National Identification Number (NIN) and offers the National e-ID as a strong tool for institutions offering services to their customers like the "Know Your Customer" (KYC) tool for banks and other financial institutions.
Perhaps,:
The NIN can be used on its own for digital identity verification without the e-ID card.
The e-ID card cannot be used on its own for digital identity verification without the NIN first being stored within its chip.
The number printed on the e-ID card is not the NIN but the PAN (Primary Account Number) used for accessing the card's payment feature.
Conclusion
If you know that this article has helped you know top uses of national ID card, then please share it with your friends and remember to subscribe to our newsletter or follow us on Facebook for more important updates.