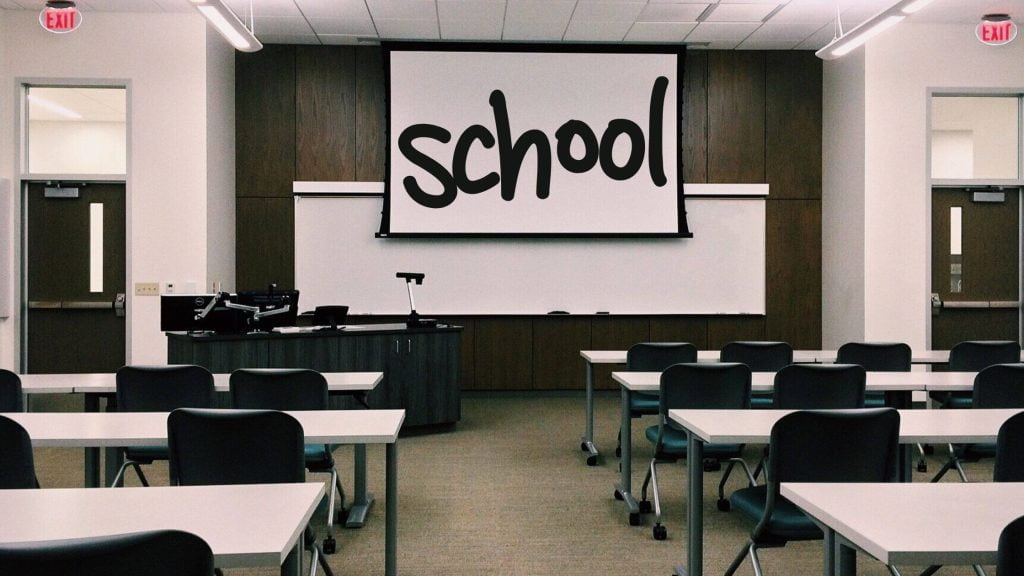 Are you a student doing school in Nigeria? If yes, then you should know the website that is the most helpful to you. In this post today, I will list and explain to you all the best educational websites in Nigeria that you can trust.
If you learn positive or good things from a good source (website), you will use your knowledge positively for yourself and the people around you.
If you are a Nigerian student, there are a lot of educational Websites from which you can for free of charge read news and step-by-step guides on anything you want.
If you want to learn for Jamb, post UTME, and as well as Waec, visit the websites I'm going to show you below.
For example, if you're seeking admission to a tertiary institution, jamb and post-UTME news are what you would be glad to read always until you have finally gained admission.
Perhaps, you might have come across some websites which tend to offer you exam answers for either free or pay before and exam start. Please I don't recommend you not pay as this post was not published for this purpose.
Read these also:
Now, let us start looking at the best and most recommended educational websites in Nigeria in 2023.
Top best educational websites in Nigeria in 2023
Below are the list and explanation of the top best educational websites or blogs which you can learn or read post articles on it for free of charge in Nigeria in 2023:
#1 Flashlearners
Flashlearners is one of the top best educational websites I have got on the list. This year so far, Flashlearners is the best website which was being trusted by many students.
Most importantly, everything is free of charge. That is to say that you'll be directed to read educational news and guidelines without paying. Flashlearners is a blog website that teaches aspiring students of tertiary institutions to achieve their educational goals.
Flashlearners has got different tools that you can use to prepare yourself for an examination like a jamb examination. However, below are the educational tools made by the Flashlearners team:
Waec or GCE mobile application
Post UTME app, etc.
To know more about how Flashlearners can help you in achieving your educational aim, kindly click here now to visit their website.
#3 Edungr
Another best educational website for Nigerian students in 2023 is Edungr.com. Edungr is a blog that was founded that aims to help young people to achieve their personal goals.
They post many different educational articles. Some of their services are:
Jamb latest news and cbt app
The latest news concerning WAEC examination
Information about scholarship application forms and how to apply
And a lot more.
Edungr means the educational website for Nigerians. That is, any type of information about education in Nigeria or abroad must be found on their website.
#4 Ismyschool
Ismyschool is another best educational websites in Nigeria in 2023. As its name implies, every piece of information about your school and my school must be discussed and analyzed on their website.
It's not only the school's information or news on the website of Ismyschool but also different educational information. Hence, it's a website you should read every time you need to read educational kinds of stuff.
Ismyschool.net is founded and managed by Engineer Benjamin Anyigor. Eng. Benjamin Anyigor has been blogging for decades and now he's created tools that people can use to achieve their goals quickly.
Their mobile jamb cbt app helped me and my friends pass exams back then when we were preparing to write the JAMB examination.
#5 Myschoolgist
If you are the type of person who doesn't want to miss any information/gist about your school? I will regularly read from the website of myschoolgist. Because they educationally teach, announce and guide students in Nigeria and abroad.
They are the oldest educational website in Nigeria, thus, the availability of educational tools and articles is very easy to find on it.
You can study for the JAMB examination without paying any money and pass successfully by reading guides from their website.
#6 Currentschoolnews
This is the biggest and most trusted website I can also from the bottom of my heart recommend to you read educational posts regularly.
Currentschoolnews can get you covered with any type of issue you may have got. If your issue is to pass the jamb examination and gain admission into your dream institution, then Currentschoolnews can make you successful.
Currentschoolnews sells jamb cbt mobile applications for the prospective candidate of jamb 2021. If you haven't gotten the jamb cbt app on your android phone yet, you should download the Currentschoolnews jamb cbt app now.
However, for further information on how you can read from the Currentschoolnews website and succeed educationally, please click here to visit their official website.
Do not worry, as the name of Currentschoolnews implies, it guides and posts current news and updates from every school in Nigeria.
Read this also: top best cbt apps for 2023 JAMB examination (tested and recommended).
#7 Myschool
Myschool is the best educational website for news and guidelines in Nigeria in 2023 as well.
As a regular blog post reader of Myschool, the latest information about Nigerian education must be heard by you first before other people.
They have got amazing software that can help you pass NECO, WAEC, JAMB, and other exams you need to sit to gain admission. One of their software is the jamb cbt app.
If you're going to write jamb this year or next year, Myschool jamb cbt mobile app should be downloaded on your android phone in order to study with it and pass very excellently.
The official website link of Myschool is www.myschool.ng. For more information, click here to visit it.
#8 Fastknowers
Fastknowers is the website you're presently reading on now. As you may know, this website is an educational website and it is recommended to be one of the best.
The tagline or mission of Fastknowers is an educational blog for everyone. That means every young person can read our articles.
For more important information, you should read our about us page to know who we really are and what we can do.
Fastknowers was founded in Nigeria. We have written a different couple of articles ranging from:
Job application procedures step-by-step
Waec examination guides and registration period or time
Technological or Tech guides
School news across Nigeria and other countries
And lots more.
If you know that this article has helped you know the list of all educational websites in Nigeria in 2021 and how to get in touch with any one of them, then Subscribe to our newsletter.
Please share this article with your friends and remember to comment with any questions you may have to ask
Read this also: top 15 best courses in Nigeria in 2023.