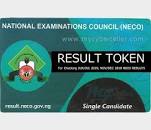 How To Check 2020 NECO Result: print it and upload it to your JAMB profile as well. Please stay tuned with us as we're explaining below.
The National Examination Council or NECO has just released their 2020 result and we'll show you how to check your own in this article is today.
Neco has released candidates' results: you may ask that is it true National Examination Council has released the results?
The National Examination council (NECO) has disclosed the release of results they have uploaded to the net to all the candidates across the federation.
Read this also: Approved CBT Centres For All States In Nigeria For 2021 JAMB Registration
If you are a candidate of this exam body, you may need to read through this article to know the complete quide on to check your 2019 neco results on-line.
The timely release of your results by neco is very important for those who need to upload their awaiting results on jamb portal for admission process.
As i have nearly said it earlier, you will know how to check your neco result, how to print it out and how to upload them to you jamb profile right in this article.
How To Check your 2020 NECO Result
You are now need to purchase Neco token before you can check your Neco result online. You can click here now to know to purchase neco token.
After the creation of an account and have gotten the Neco token, Login and follow the instructions below to check your 2019 examination result.
Go to NECO result checking portal at here.
Pick your exam year. i.e. 2020
Pick your exam type. i.e. SSCE EXTERNAL (NOV/DEC)
Enter your Token Number and registration number in the appropriate columns.
Finally, click on check result button to access your NECO GCE result.
Recommended: 2020 Federal Government Scholarships For Students In Nigerian Universities
NECO Result 2020 Release Date (How To Check & Print)
If you have checked your neco result, that's not the end of your journey. I recommend you to also know how to print its slip out from your mobile phone or personal computer (PC).
You can now print out your result by clicking on the Print Icon on the NECO website page or use your keyboard by pressing Ctrl+P. Select your printer connected to your computer and click OK. (Your reult will be printed).
NECO Result Checker PIN (Upload It To Your JAMB Profile)
For more information about how to purchase a token to check your NECO result (NECO result checker pin) please we refer you to this article (https://fastknowers.com/how-to-purchase-neco-token-for-checking-of-your-results/)
However, after you've checked and Printed your NECO result, you must upload them to your JAMB profile before you register and sit for the post UTME in order for you to gain admission.
Furthermore, if you fail to upload your O'Level results to your JAMB profile or JAMB portal, any school will not admit you.
Please click (https://fastknowers.com/how-to-upload-waec-neco-results-to-jamb-profile/) to know how to upload any O'Level results including NECO result to your JAMB profile.
Hope almost of your questions have been answered? If no, please let us know what bother you and share this article with your friends to show care.
One more question you may ask: let's say if I will not gain admissions, what should I do?
Please click (https://fastknowers.com/8-responsibilities-to-do-after-you-have-checked-your-jamb-result/) to read our advise to those who will not gain admission in this year.