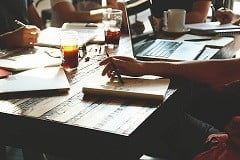 Do you have a desire of working with Airtel Nigeria? In this article, we shall discuss with you top current recruitments of Airtel Nigeria, their requirements and how to apply for this 2022 very fast.
Airtel is one of the top richest network providers in Nigeria. Presently, Airtel Nigeria is looking for employees. If you hold an HND or degree certificate and interested to work with Airtel, then we have got you covered.
9 latest recruitments of Airtel Nigeria 2022
1. Head, Network Security
Location: Nigeria, Lagos.
Recruitment type: fulltime.
Job Purpose:
The role will be charged with ensuring Network Security
Responsibilities:
Ensure Compliance to Airtel Africa Information Security Policy (AAISP) as relates to Network
Implementation, Compliance and Controls of Networks related AAISP
Partner Management
To work with Network Managed Services partners to ensure their compliance to AAISP in regard to Airtel Business
Security of Physical Asset
Airtel network physical assets at MSC locations and data centres, working through Facilities of SCM
Physical cabling and device security within the core nodes working with MS partners and Networks Core team
Physical security of assets at sites, working through Operations team and Tower co partners
Requirements/Qualifications
Skills/Knowledge critical to the role:
Core network- PS and CS
IN
IP Networks in general
MPLS
Educational Level & Functional:
Must have:
Bachelor of Engineering degree in Telecom or Electronics or equivalent
Working Experience:
Must have:
A minimum of 10 years or more of work experience in the Telecoms environment
Must understand telecom NMS and OSS
Should have experience in GSM and WCDMA domains through telecom experience. LTE experience will be an added advantage
Should understand Telecom billing and Revenue assurance activities
Other Requirements:
Strong problem solving and decision making skills
Ability to draw conclusions from complex technical data
Strong analytical capabilities and troubleshooting
Customer knowledge about internal as well as external customers and awareness of their situation and needs.
General Process knowledge
Business knowledge – to have knowledge in business and financial awareness to ensure understanding of the implications of revenues
Application deadline
April 26, 2022.
Read this: Bank Recruitment 2022 in Nigeria (how to become a banker).
2. Head, Treasury
Location: Nigeria, Lagos.
Recruitment type: fulltime.
Head, Treasury is one of the current Airtel recruitments in Nigeria.
Airtel Smartcash PSB wishes to recruit a suitable candidate for the role of Head, Treasury. The role will be responsible for overseeing all Treasury Operations for Smartcash PSB.
Job Purpose
Liquidity & Working Capital: Reporting & Planning; Driving Cash Flow Mgt, Driving Working Capital Management, Driving Projects (Liquidity Mgt Solutions), Bank Charges reduction; Exchange Rate Dealing.
Risk Management: Support Hedging Activities; Forecast exposures, Maintain Hedge documentation, Support tracking of financial markets.
Debt Management: Closure of Bank Lines; Document negotiations; Debt related reporting and information.
Contact with Banks: Bank relationship management
Policy: Proper Application of treasury policy in particular to verify compliance with trading and other limits
Key Responsibilities
Policies and Procedures in The Area of Loan Administration
To implement and ensure compliance to policies and procedures to effectively and efficiently manage loan administration in the Company with a view to ensuring that obligations to lenders are met as and when due.
Turnaround for all loan administration transactions
To ensure 24 hour turnaround for processing of payments to lenders.
Loan book of the Company and adherence with loan covenants
To maintain complete, accurate and valid loan book of the Company at all times as well as ensuring 100% adherence with all loan covenants.
Relationship management
To manage relationship with lender banks and other financial institutions in relation to loans.
Policies and procedures for liquidity and cash management
To establish, review and implement policies and procedures to effectively and efficiently manage the cash and liquid assets of the Company with a view to ensuring that obligations to customers are adequately funded as and when due.
Weekly, monthly and annual funds management reports
To prepare and/or review all cash/funds management reports ensuring completeness and accuracy at all times.
Cost management
To implement cost efficient and effective measures in relation to liquidity management.
Receivables management
To ensure the bank's receivables are kept at a reasonable level in achieving an optimal working capital position
Relationship management with Partner Banks
To manage relationship with Partner Banks and other service providers in relation to payment.
Internal controls and reporting
To ensure 100% compliance with extant internal controls and guidelines while guaranteeing complete and accurate reports of division's activities at all times.
Foreign exchange purchase and utilization
To plan and coordinate the purchase of foreign exchange and utilization in the most efficient manner and at most optimal cost possible.
Educational Qualification, Experience & Competencies
Education and Certification:
A first degree or its equivalent in any discipline
Professional Certification in Treasury related function e.g. ACI or Treasury Dealership Certificate
Work Experience
A Minimum of 15 years post-NYSC experience out of which 10 years must have been spent in Treasury related function.
Behavioural Competencies
Good interpersonal relationship
Strong problem solving and analytical skills
Result oriented
Personal organisation and effectiveness
Attention for details
Strong ethics
The deadline for the Application
29th April 2022
It is very important to note that only shortlisted candidates will be contacted.
Airtel is an equal opportunity employer and value diversity. They therefore do not discriminate against applicants on the basis of, among others, their race, disability, their race, disability, religion or gender. All employment opportunities are decided on the basis of qualifications, merit and business need.
3. Head Revenue & Market Planning
Location: Nigeria, Lagos.
Recruitment type: fulltime.
Job Purpose:
Manage and co-ordinate the cohesive delivery of multiple business facing (Customer and Revenue impacting) IT support (SIT) solutions/applications by acting as the vital link between business teams (user departments) and service providers to ensure application development/ customization as per defined specifications and seamless integration on Airtel Africa's IT platform and drive optimal delivery of IT support as per defined cost, time, quality parameters.
Responsibilities:
GR & iRMS
Analyze Revenue and Marketing data to help the businesses to achieve the Targeted Revenue & IRMS
Prepare Revenue Forecasting, Tracking & Revenue Analysis
Lead the annual AOP exercise
Monthly F&F submission
Monthly MRPP submission
Subs and Revenue module ownership
Revenue Variance analysis
Revenue Tracking and Update
Drive weekly cross functional Revenue Review
Product Portfolio control & rationalization
Validate all Circle Price Propositions, which are planned to be launched, as a neutral Vertical, to ensure that the Proposition meets the overall business objective
Analyze Customer & Business impact of all new Propositions launched, so that a corrective action / learning can be taken for future
Lead Segmented ER Correction on a continuous basis Integrating marketing verticals through various marketing and revenue analysis and pricing decisions to help achieving the business goals
Market and Competitive Intelligence
Track Competition Strategy w.r.t Plans & Products
Subscriber Reporting and tracking through micro level analysis of MTC and SOGA (Share of Gross Adds)
Site wise monthly KPI tracking
Tracking of competition sites and their Performance on Market KPI's
URO/UAO Tracking
Network Planning & Optimisation
Pre rollout evaluation (Target 70% Sharing)
100% compliance to New Site Rollout through PCN approval
Post rollout location launch
Ensure compliance of Marketing Processes
PCN Process
Website updates
Others
Information Management
Overall Business Intelligence Responsibility and supporting all marketing verticals for data mining
GIS Data analysis and site wise KPI tracking
Internalizing online Revenue Forecasting and Annual Operating Planning through COGNOS
Qualifications
Educational Level:
Must have:
Bachelors in Economics or other related social sciences
Post Graduate Degree Business Management or others.
Exposure to Financial Courses during Grad/ PG an additional plus.
Working Experience:
Must have:
Minimum experience of 10 years or more overall experience
Must have at least 3 years of marketing experience (preferably product management) in Telecom. Cross functional exposure in other Business areas like Finance is a plus and need not necessarily be in the Telecom field.
Skills critical to the role:
Achieving Business Success
Building Collaborative relationships
Empowering & Developing
Application deadline
April 23, 2022.
Read this also: Nigeria Police Force application or recruitment form 2022 (latest news).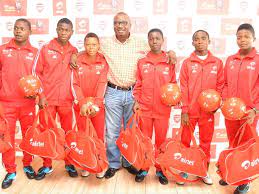 4. Manager Reporting Analysis
Location: Nigeria, Lagos.
Recruitment type: fulltime.
Purpose of the Job (Brief)
To prepare relevant reports and plans in line with management guidelines aimed at providing direction to achieving overall business goals and performance measurement.
Key Accountabilities
Daily Reporting Process – CWN:
Preparation of Daily CWN report
Issue Daily CWN
Timely and accurate reporting of CWN daily
Daily Reporting Process – Zonal CWN:
Review of Zonal CWN.
Issue zonal CWN report
Timely and accurate reporting of Zonal CWN
Monthly MAPA Process:
Review of MAPA reports
Timely and accurate reporting of MAPA
Present MAPA to the FH and EC Team. Drive and monitor reporting SLA's with functions
Monthly Regional MAPA Process:
Review and Issue of regional reports
Timely and accurate reporting of Regional MAPA
Monthly & Quarterly Reporting Packs:
Validation and review of Monthly EC an HQ performance deck.
Analyze and prepare detailed commentary and insights on financial results.
Site-wise Profitability analysis and tracking and engagement with Sales and Network for turnaround options
Education & Experience
First & Second degrees in Economics and Finance.
Professional qualification in Accounting (ACA, ACCA)
10 – 12 years relevant experience in FMCG & Telecoms
Skills & Competencies
High level of commitment, team work, Achieving Results, Good interpersonal skills.
Result oriented, Analytical & leadership skills.
Detail-oriented with the ability to synthesize large amounts of data, summarize key concepts and articulate appropriately.
Advanced Microsoft Office skills (Excel & PowerPoint in particular).
Airtel Nigeria is an equal opportunity employer and value diversity. Airtel therefore does not discriminate against applicants on the basis of; among others, their race, disability, religion or gender. All employment opportunities are decided on the basis of qualifications, merit and business need.
5. Head of Operations
Location: Nigeria, Lagos.
Recruitment type: fulltime.
Job Purpose
Airtel SmartCash PSB wishes to recruit a suitable candidate for the role of Head of Banking Operations. This position is responsible for Overseeing transaction operations, operations finance and general banking operations of the SmartCash PSB.
Responsibilities includes managing:
Transactions / Settlements
Managing Bank and Channel reconciliation
Revenue Assurance function
Channel Reconciliation and commissions
Treasury Operations
Digital Channels
Banking Operations is one of the largest divisions in SmartCash PSB and has diverse responsibilities, including correctly settling and recording millions of transactions per day, identifying and mitigating all operational risks, developing strong client relationships and partnering with technology to realize the full potential of Payment Banking
Provide documentation to support system design, testing and training. Assist with the management of customer expectations and customer interactions and participates in team quality management initiatives.
Responsible for all aspects of managing department personnel including hiring, training, coaching and development, performance appraisals, counseling, etc. Managing team of operation professionals and grooming them for the career progressions.
Key Responsibilities
Banking Operations
Handling banking operations related to determining financial objectives, preparing & implementing systems, policies & procedures for streamlining the Banking Operations.
Managing TAT on transactions and COs control with zero errors.
Assumes responsibility for ensuring the efficient and effective Bank Operations
Stays abreast of latest technological advances and process improvements in bank operations.
Researches, analyzes, and performs due diligence, and then makes recommendations for improvements in work processes, cost containment, etc.
Works closely with other divisions and departments of the bank to ensure effective delivery and support of products and services.
Assumes the overall responsibility for developing, updating, and implementing changes to the operational components of the Business Continuity Plan.
Preparing & presenting various weekly/monthly MIS reports pertaining to process and productivity.
Implement Controls in transaction postings
Ensure accurate GL report
Handling treasury operations
Assessments and Handling Clients
Analyze and understand the impact of any new requirements on existing businesses
Works closely with partners / vendors in leading system implementations that affect department functions.
Coordinates with partners/ HODs/ vendors to ensure that outside contractual services are provided as per agreements. Analyzes vendors to assure price, quality, and service
Define and implement new business processes as a result of the change portfolio
Assessing needs of channel/ partners/ customers /clients and accordingly charting out viable finance portfolio after considering financial, legal and technical aspects.
Performing the functions of assessing creditworthiness of clients and taking adequate steps to ensure receipt of payments and recovery of debts.
Handling high value fraud cases / defaulters / insolvent clients.
Manage customer experience, complains and resolution
Develop seamless experience for customers
Ensure distribution agents are fully support and resolve agent related operational issues
Manage Transactional Operations/ Service Expenses within budgets
The role enables the candidate to engage with various groups within the Firm in Finance, Risk, Legal, Compliance and IT to ensure smooth operations of business with various Operations Risk and Control initiatives currently underway
Identify opportunities and implement initiatives and reduce service expenses
Identify, implement and seek gains by driving productivity and improvement in various customer service functions including partner controlled operations.
Risk Management
Managing risks and implementing effective mechanisms to mitigate them.
Monitor risk management policies and procedures to ensure that program and organizational risks are minimized
Advise the organization's leadership on appropriate insurance coverage for the organization and the Board of Directors
Responsible for departmental compliance, loss control, affirmative action, and audit initiatives. Stays current with appropriate compliance updates.
Monitoring key control and performance indicator statistics on an ongoing basis and acting on key control / performance issues identified.
Analyzing risk appetite of an individual for providing them apt investment solutions, ensuring that that solutions provided match the risk profile.
Project Management Accounting
Maintain financial records for each project in a manner that facilitates management reports
Ensure that accurate and timely financial statements are prepared in accordance with contract agreements with funders
Provide accurate and timely reporting on the financial activity of individual projects
Information Technology
Evaluate the need for new technology to meet the organization's financial data processing, control, and reporting requirements
Advise on appropriate technology that meets the organization's information requirements and financial resources
Educational Qualification, Experience & Competencies
Education and Certification:
MBA
Relevant Professional Certification/Membership
Work Experience
A Minimum of 10 – 15 years post-NYSC experience in Banking Operations.
Skills and Competencies
Financial acumen
Creative / innovative approach towards customer/partners delight
Ability to influence, control and negotiate
Strong analytical skills
Attention to detail
Ability to collaborate and network
Intense customer focus
Six Sigma or Strong project management skills
Project management experience
Risk, testing, compliance, or audit experience
Effective ability to influence, drive change and resolve conflicts
Knowledge of Mobile Money various products, systems, and channels
Strong banking operation experience
Agency banking operations
The deadline for the Application
29th April 2022
Please note that only shortlisted candidates will be contacted.
See this also: AEDC recruitment 2022 (step by step guides).
6. Head Product & Pricing (HPP)
Location: Nigeria, Lagos.
Recruitment type: fulltime.
Job Purpose
The Head Product &Pricing (HPP) is responsible for providing leadership for all aspects of product & Pricing life cycle management. S/He is required to understand market and user requirements, technology trends and the competitive field.
To ensure that existing and new products are competitively priced in line with the financial target of the company and competition as a guide. Provide management with information relevant to aid decision making and steer the company towards profitability.
HPP manages the strategic product roadmap, product vision and drive execution of the overall portfolio and product strategy to achieve the desired impact on business and revenue. HPP is responsible for guiding and leading teams consisting of both direct reports as well as matrixed employees from across the business.
Key Responsibilities
Build and evangelize Smart Cash Payments Bank's short-term and long-term product & pricing vision in close partnership with the cross functional teams.
Inspire, motivate, develop and lead a team of top performing product & pricing managers building unique, market-leading, world-class products that make a difference for our customers and foster the ecosystem of good.
Deliver the strategic product & pricing roadmap and own the product release process end to end including but not limited to market research, product design, and hand-off to functional teams, product launch and evaluation.
Work closely with customers to deeply understand their needs and anticipate market developments and provide facts-based competitive analysis to ensure that products & price offerings provide superior capabilities and are more effective than competitors' products.
Establish accountability standards and ensure adherence for product development.
Champion the importance of innovation and creativity to ensure future competitive advantage. Provide vision to see around corners and inspire innovation across the product organization.
Partner with engineering to establish rapid product development processes with small teams that can accelerate, build, design, test and product launches and constant updates.
Work closely with the senior management team to ensure that development plans, resources and strategies are coordinated across all departments in a cohesive and collaborative fashion.
Review and analyze contracts with the objective of flagging potential financial risks and implications
Educational Qualification, Experience & Competencies
Skills and Competencies
Product Innovation and development capabilities
Head Product & Pricing will have to assess a lot of information to determine the likelihood that a product will be successful and meet sales expectations. HPP use this data to help determine things, like how much consumers will be willing to pay for the product and to do this they need strong analytical skills.
Leadership capabilities to manage crucial conversations at Top Leadership levels and peers
HPP make presentations so they need to be good at public speaking and must have strong written and oral communication skills.
Also need to be able to resolve issues in order to make their plans successful, so need problem-solving skills.
Education and Certification:
PGD in Management e.g. MBA, M.Sc.
Work Experience
A Minimum of 10 – 15 years of experience in Products and Marketing function of FinTech or Technology company.
At least 5 years of Leadership level Experience.
The deadline for the Application
29th April 2022
Note: only shortlisted candidates will be contacted.
7. Financial Reporting & Tax Executive
Location: Nigeria, Lagos.
Recruitment type: fulltime.
Purpose of the Job (Brief)
FR executive contributes to the overall success of the organization by effectively managing Financial Reporting, taxation and accounting processes.
Key Accountabilities
Ensure company level books closing process every month, quarter and year in terms of timelines and accuracy.
Ensure all inputs into preparation of Financial Statements are duly posted. (Balance Sheet, Profit and Loss Statements, Cash Flows and Notes on Accounts as per applicable IFRS and Banking Regulation by CBN).
Ensuring completeness of month end posting and provisions.
Compliance of all statutory requirements related to Direct and Indirect taxation of the organization are met including timely and accurate submissions returns, proper documentations, etc.
Conducts reviews of the banking operations. Analyses trial balances including aging, movement, recoverability and impairment. Perform variance analysis and sense checks.
Ensure adherence to audit requirements including co-ordination with Statutory, Tax and Internal Auditors, regulatory audits, for timely closure as per calendar.
Ensure compliance with internal financial and accounting policies and procedures.
Maintaining Financial Delegation of Authority (FDoA).
Document and maintain complete and accurate supporting information for all financial transactions.
Should be able to specify accounting and tax implication when new products are rolled out.
Governance of tax accounting done by Shared Services team and guide them with relevant rules, steps etc.
Education & Experience
Professional qualification in Finance/Accounting (ACA, ACCA)
Minimum 5 years of relevant experience in Banking/Financial Services Industry.
Skills & Competencies
Understands accounting principles, standards (IFRS) and Banking Regulations.
Experience of working in Accounting /FINCON function in a Bank is a mandatory requirement.
Strong analytical, problem solving and decision making skills to evaluate alternatives and provide recommendations on business issues.
High level of proficiency in the using the Oracle Flexcube/Accounting software, Proficient in using Microsoft Offices Software
Verse with taxation rules and returns for reporting and compliance.
8. Interconnect & Carrier Assurance
Location: Nigeria, Lagos.
Recruitment type: fulltime.
JOB PURPOSE
The position is key in identifying potential and existing revenue leakage areas in the business and preventing such leakages thus enabling the business maximize its revenues and in essence increase profitability.
KEY ACCOUNTABILITIES
To ensure accurate recording of traffic on the Interconnect Billing System:
DComparison of Interconnect CDRs and Switch CDRs from other downstream systems e.g. Cognos, Connectiva etc. to ensure accurate recording of traffic on the Interconnect System.
Interconnect international B Table validation to ensure billing/charging accuracy of interconnect CDRs:
Review international interconnect dump from all Transit MSC for B table and check for all the charging, routing, and barring parameters defined on each MSC.
Formulate risks prevention techniques in the billing of all roaming services / products:
Design controls and processes to ensure accuracy and completeness of billing of revenue products across all billing domain with the organization. Identify GAPS and initiate work steps.
Developing and interpreting Roaming reports and revenue KPIS and providing consultation to management
Ensuring compliance with self-validated control check list.
Drive favorable roaming revenue position by ensuring accuracy of invoicing and dispute resolution with all roaming Partners:
This is achieved through reconciliation of partner's records, highlighting areas of dispute and liaison with partners to resolve disputed invoices.
Conduct business impact assessments of roaming new products:
Reconciliation and validation of roaming partners test records with Airtel data and ensuring accurate processing of records by the data clearing house.
Ensure that routine test and validations are done for all new roaming partners, products/services to ensure accuracy and completeness to prevent loss in revenues.
Propose and implement controls to mitigate against risks in roaming financial and data clearing:
Reconciliation and validation of Airtel records d with the clearing House records, ensuring record completeness, billing accuracy and prompt transfer of files to avoid old and unbillable records for inbound and outbound roaming operations.
Ensure that operational system and process controls are consistent with company's expectations with emphasis on data quality and data access to ensure revenue maximization:
Review of audit issues on roaming controls and ensuring prompt closure of any outstanding issues
Monitoring of roaming traffic trend per revenue stream as well as analysis, investigation and resolution of traffic issues
Conduct root cause analysis for all KPIs beyond admissible parameters.
LCR Validation:
Ensure Least Cost Routing is prepared and implemented accurately.
Resolution of interconnect dispute:
Resolving all interconnect disputes where variance between Airtel records and Interconnect Operator records exceeds acceptable variance allowed by NCC.
Ensure Interconnect CDRs are made available to Operators when invoices are disputed
Interconnect Reference data Validation:
Ensure the accuracy of rates, trunks, switch and all other reference data configured on the interconnect billing system.
Test Call Reconciliations:
Reconcile test CDRs between Airtel and Interconnect operators and ensure completes, accuracy and validity of CDRs before new routes are opened or expansion of existing routes.
To ensure KPIs/ reports availability:
Ensure that Interconnect reports and KPI's are available to stakeholders and management for decision making.
MSC/TRUNK MOU trending to monitor Operator performances.:
Monitor Interconnect Switch, Trunk and Operator to ensure completeness of Operator minutes of use and revenue arising.
Provide required support in combating Sim-boxing and traffic refilling:
Reconcile traffic sent/from various MNOs through clearing houses to detect possible cases of traffic refiling.
Qualifications
Educational Level:
Must have:
1st degree in finance, sciences or related discipline, MBA an added advantage
A professional qualification such as ACA, ACCA, CISA is desirable.
Solid problem-solving and business acumen skills
Team leadership/project management skills
Sound knowledge of SQL (Structured Query Language) and ACL (Audit Command Language) for data analysis and reporting
Working Experience:
Must have:
Minimum 12 years relevant working experience with +5 years in Revenue Assurance and Fraud management.
Proactive and resilient
Excellent communication skills
Good leadership/interpersonal skills
Skills critical to the role:
Problem solving skills and good team spirit.
Good leadership/interpersonal skills.
Communications skills.
Proactive and resilient.
Read this also: Nigerian Navy recruitment portal 2022/2023 (latest news and closing date).
9. Financial Controller
Location: Nigeria, Lagos.
Recruitment type: fulltime.
Responsibilities
The Financial Controller has the following responsibilities
1. Financial Reporting under IFRS – monthly, Quarterly and annual
2. Tax operations and compliance
3. Enterprise and Airtel Money operations and compliance
4. Finance operations for Nigeria.
Accuracy in Financial Reporting:
Prepare or direct preparation and ensure accuracy of monthly & Quarterly financial statements (Income statement, Balance Sheet, Cash Flows) per IFRS for the Nigerian entities
Ensure compliance as per IFRS Accounting Standards, guidelines of the Financial Reporting Council of Nigeria ('FRC') and applicable local regulations.
Develop and implement internal control policies, guidelines, and procedures for all financial reporting related activities
Provide direction and assistance to other organizational units regarding accounting policies and procedures, and efficient control and utilization of financial resources.
Supervise and review the management of all activities related to financial accounting such as: invoicing; refunds; purchasing; payroll; collection of accounts receivable; management and payment of suppliers; management and payment of contracts; assistance in the ongoing monitoring and management of banking relationships, cash flow analysis and the management of short and long term debts; performing bank and other key reconciliations
Ensure internal controls are in place and comply with all business, accounting policies and guidelines for Airtel with respect to the Enterprise solutions / Lease line business and the Airtel Money business with our partner Bank.
Tax Compliance:
Tax planning and compliance in line all relevant tax legislations and procedures as determined by the Federal Inland Revenue Services ('FIRS') Nigeria, resolution of all tax issues resulting from tax audits. Proactive analysis and management of the Company's tax liabilities including all federal and state taxes.
Internal & Statutory Audits:
Coordinate audits of company accounts and financial transactions to ensure compliance with Group accounting policies, relevant accounting standards and other legislations.
Team Leadership:
Provide leadership to all of the finance staff in terms of Inspiring and motivating others to perform well, Delegating work assignments that matches the responsibility to the person and Setting expectations and monitoring delegated activities
Financial Systems:
Optimize and maintain the Enterprise Resource Planning solution with the aim of providing a good platform for fast and accurate reporting on the company's financials.
Qualifications
Educational Level:
Must have:
Bachelors in Finance, Accounting, Business related field
Professional Qualification; ACA, ACCA
Masters in Business Administration
Working Experience:
Must have:
Minimum experience of 18 years or more
Telecom and/or Banking experience
At least 10 years related experience at senior management levels – Financial Controller or Head Financial Reporting of a large undertaking with revenues in excess of 1billion USD
Has managed a large team of qualified resources, with a working knowledge of Oracle or other ERP and hands on / excellent Excel skills.
Expert knowledge of financial accounting principles and concepts (IFRS) in order to perform tasks listed under Principal Duties and Responsibilities above.
Hands on Tax experience and understanding of the laws applicable to Nigeria
Others:
Self-Motivated and exceptional ability to work independently
Excellent communication and problem solving skills in an intense operational environment
Excellent Planning and Organizing Skills. Have a flare for numbers, work well with people, aggressively anticipate impacts of workload/issues to team deadlines and have a very positive work attitude including willing to work longer hours during peak periods.
Strong ability to manage multiple tasks to completion at the same time.
Team working ability to enable effective interaction with and motivation of other team members, including peers and senior management.
Application deadline
April 22, 2022.
If you know that this article has helped you current recruitments of Airtel Nigeria including their requirements and how to apply, then please share it with your friends and remember to subscribe to our newsletter or follow us on Facebook for more important updates.
Reference(s):
---