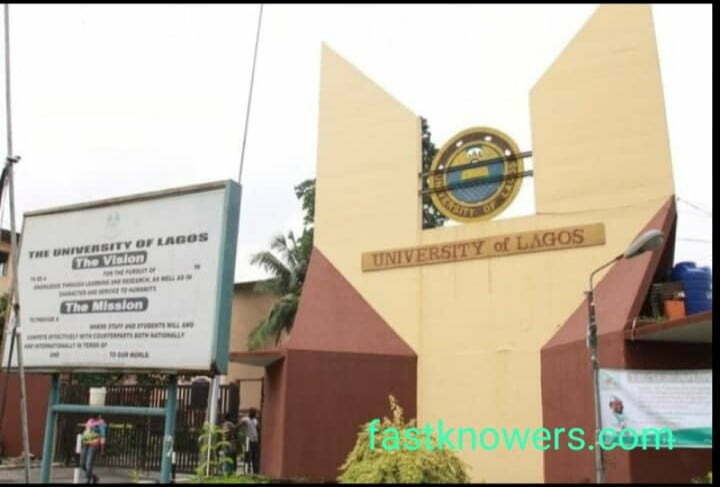 In this article, we shall show you the recommended documents for UNILAG admission clearance, course or departments registration and physical registration in 2022/2023 academic session.
If you're a successful admitted students of University of Lagos, then you must have fully got the following documents for admission clearance of UNILAG.
We'll be step-by-step showing you how you should submit your credentials or documents to your head of department and register your course correctly without mistakes in this article.
Read this also: accredited JAMB examination centres, CBT in Lagos state in 2022/2022.
List of documents for admission clearance and course registration of UNILAG 2022
As we've said earlier, upon the admission is being gained successfully, candidates would need to register their course(s) physically (admission clearance) at their school campus.
Similarly, as an admitted student of UNILAG, you would register your course. I.e, you would do admission clearance.
Below are the documents that are prescribed by UNILAG management for their students to register their course with in 2022:
Candidates should make the following documents available in duplicate and must be arranged in order as shown below.
Two (2) copies of Screening Form (Coloured and Photocopy) (SIGN AND DATE WHERE NECESSARY)
JAMB Admission Letter (Institution Copy – Coloured and Photocopy)
UTME Result Slip (coloured and photocopy) (Not applicable to DIRECT Entry Candidates)
Unilag Post UTME Result Slip (2 Copies) (JUPEB/OND/HND RESULT SLIP for DIRECT entry candidates (2 copies)
UNILAG Online application form (FOR DIRECT ENTRY ONLY)
O'Level Result Certificate (WAEC/NECO) OR an online version of the result (Two (2) photocopies.
Letter of Reference from a reputable Clergyman/Imam/Lawyer/Senior Civil Servant, addressed to The Registrar, University of Lagos (Original and Photocopy)
Birth Certificate/Sworn Declaration of Age (Two (2) photocopies)
Testimonial from Secondary School attended (Two (2) photocopies)
State of Origin Certificate (Two (2) photocopies)
Passport Photographs (12 Copies)
Conclusion
An admitted students of University of Lagos should note that as they are allowed to come into campus and learn, they have not yet fully admitted. However, UNILAG reserves the right to withdraw any student if found misbehaved.
Meanwhile, those eleven (11) documents we showed above are very important to start making them available once you have gained half admission.
It should be noted that it's until you have done your course and departments registration that you have fully entered into UNILAG. Else, it's one foot in and the other out strategy that is applied to you.
If you found this article helpful, please share it with your friends and remember to like our Facebook page or follow on Twitter for more important updates.
Read this also: how to change course and institution on JAMB profile in order to gain admission in 2022.