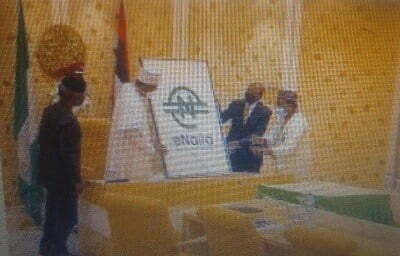 In this article, I will discuss with you what eNaira is, how to download eNaira mobile app on your phone, how to create eNaira wallet, official website and office address of eNaira, price of eNaira to normal Naira in cash, how you can login your eNaira account and lots more step by step.
The eNaira website is the Nigerian digital currency that is issued and regulated by the Central Bank of Nigeria. The main aim of its founding is to deliver speedy, safe, and simple trading and transactional opportunities to customers and end-users in Nigeria and abroad
The eNaira and Naira Cash are all variants of the legal tender. Either or both can be used to carry out transactions as the situation demands.
What is eNaira website
eNaira is a central bank digital currency (CBDC) issued by the Central Bank of Nigeria as a legal tender. It is the digital form of the Naira and will be used just like cash.
As a matter of fact, eNaira is an electronic Naira which any transaction can be made from the wallet.
What is eNaira wallet and how to fund it
The eNaira wallet is a digital storage that holds the eNaira. It is held and managed on a distributed ledger.
In conclusion, the eNaira wallet is responsible to access, hold and use eNaira.
Remember to read how to become a Bolt driver in Nigeria and make money while driving for company
In order to transfer cash into your eNaira wallet, you should then kindly go to your bank to initiate the request and they will gladly help you fund your eNaira wallet with the amount you gave them.
It is exchanged peer to peer
It is universal – anybody can use it
It does not yield any interest or loss
For example, if you go to your bank with N200, 000 to fund your eNaira wallet, your wallet will then be funded with 200, 000 eNaira (no less, no more) and the good news is that you can transfer from your wallet to the wallet of any body that has eNaira account for buying products or services.
What that makes eNaira different from your money you deposited in bank account is that eNaira is the digital form of the cash and is a direct liability on the Central Bank of Nigeria while the customer deposits are direct liabilities on the financial institutions.
To create eNaira account or eNaira wallet successfully, please follow the instructions below:
For smart phone users, download the eNaira app from either Google Play Store or Apple Store and complete the registration process.
For feature phone users, utilize USSD codes and follow the registration prompts
The eNaira app allows customers to identify a bank of their choice, connect to their bank accounts and perform transactions
While efforts will be made to put signs at designated merchant locations, customers can simply ask the merchants if they accept eNaira.
To know any store that has eNaira account in order to buy products with your eNaira wallet, every store will map a banner at the front of their store indicating "We accept eNaira".
To create an eNaira wallet as a merchant/corporate on eNaira website, you will be required to follow the required steps.
| CATEGORY | REQUIREMENT | TRANSACTION LIMIT (NGN) | DAILY CUMULATIVE BALANCE (NGN) |
| --- | --- | --- | --- |
| Account Holders | BVN, TIN and Bank confirmation | 1,000,000 | No Limit |
Creating eNaira wallet as a merchant
Now, the step by step guides to creating eNaira wallet for your business as a corporate or merchant are:
Visit app stores such as Google Play Store or Apple Store to download the official eNaira wallet
Register by providing your Taxpayer Identification Number (TIN) and identify a bank of your choice for validation
Upon successful validation of a merchant's details by a preferred bank, the merchant's bank will create a wallet and advise the merchant.
Please note that every Merchant may need to have an account with a particular bank to enable the merchant onboard via that bank. The bank would then conduct a KYC verification before approving the merchant's request
eNaira price on their website
 The eNaira and Cash Naira are all variants of the legal tender. Either or both can be used to carry out transactions as the situation demand.
As an individual (single person), you can transfer your eNaira wallet to and fro anytime, everywhere.
Individual to another (Person to Person – P2P)
Individual to Business/Merchant (Person to Business – P2B) / Business to Person (B2P)
Individual to Government (Person to Government (P2G) / Government to Person (G2P)*
Cash or Bank account to eNaira wallet; and
eNaira wallet to cash or bank account.
As a company or business organization or Merchants, eNaira wallet can be transferred anytime, everywhere.
They can transfer their eNaira wallet to their Bank Accounts or from Bank Account to their eNaira wallets (via e-banking channels)
They can fund the eNaira wallet of other Person (M/B2P) and they can also receive eNaira fund from another person or individual inform of exchange
Their eNaira wallet to another Merchant/Business eNaira wallet; and Cash to eNaira and
Lots more
It is good to read this as well list of all approved Microfinance banks in Nigeria and their locations
How eNaira can be gotten
 Importantly, all individual customers can only create eNaira consumer wallets. However, if individual is interested in creating merchant wallet for their business, he or she should contact their Financial Institution to upgrade his or her bank account information from individual or savings to cooperate account.
There are several ways to get eNaira and some fastest ones of them are:
Direct transfer from your bank account;
Transfer from another wallet either individual or merchant;
Cash payment through an agent or a bank.
The eNaira system uses a two-factor authentication system in addition to cryptographic encryption to ensure the safety of customers' wallets and the eNaira holding.
 In fact, eNaira will circulate alongside cash. The eNaira will complement cash as a less costly, more efficient, generally accepted, safe, and trusted means of payment.
The Central bank will be responsible for determining the technical, regulatory and operational standards for eNaira, according to Section 2 of the CBN Act 2007, which is CBN is the issuing authority of all forms of Naira, hence, eNaira is save, smooth and secure.
Remember to read list of all Nigerian agencies and their duties you should know
Benefits of eNaira and why it was invented
The Central Bank of Nigeria, CBN established eNaira platform with an aim of:
Fast, cheap, reliable and available payment channel.
Support digital economy.
Improved economic activities.
Simplified and easy cross border payments and trade.
Inclusion of excluded people in the financial system.
Improved effectiveness of monetary policies.
Ease in tax remittance and collection to support the Country's growth.
Ease in targeted social interventions to support Nigerians.
Importantly, if all your monies are funded to your eNaira wallet, you don't have a fair of being robbed by armed robbery anymore as you can safely transfer from your wallet to any body by dialing a short USSD code on your mobile phone anytime, everywhere.
Hey! Benefit This Offer How to become an approved OPay agent and benefit a lot (step by step).
How save is eNaira
Yes, of course, eNaira is save and secure. It uses a two-factor authentication system in addition to cryptographic encryption to ensure the safety of customers' wallets and the eNaira holding.
However, if in any time you transfer wallet from your eNaira account balance to another eNaira wallet but the receiver of your transaction is not receiving your fund, you can simply reach out to the customer support of the bank you selected when registering for eNaira through their available channels which include: phone, email, whatsapp, etc. Disputes will be resolved as soon as possible.
If issues are not resolved within 48 hours after you contact your bank, then you can send an email to CBN's eNaira Customer Support via [email protected].
To protect your personal information from unauthorized access and use, eNaira uses security measures that comply with applicable laws and regulations.
These measures may include device safeguards and secured files and buildings as well as oversight of our third party service providers to ensure personal information remains confidential and secure.
In the event of a data breach, eNaira will provide timely notification, in accordance with applicable laws and regulations.
eNaira is secure and save, hence its Terms and Conditions is governed, construed and enforced in accordance with the laws of the Federal Republic of Nigeria, Central Bank of Nigeria.
If you are in doubt, you can visit CBN head office at Plot 33, Abubakar Tafawa Balewa Way, Central Business District, Abuja, FCT, Nigeria or their website, www.cbn.gov.ng for more important information.
Don't forget to read slogan name of all thirty-six states in Nigeria (state & slogan name)
eNaira mobile app for download
With the mobile application of eNaira, you can transfer eNaira wallet to any body, check your eNaira wallet balance and lots more.
Using eNaira mobile app, customers can
Now move money from their bank account to their eNaira wallet with ease
Monitor their eNaira wallet, check balances and view transaction history
Verify their payments and look up their transaction history anytime, anywhere.
Make in-store payment using their eNaira wallet by scanning QR codes
Access intra/inter financial institutions transactions 
Enjoy speedy transactions across boundaries and a hitch-free foreign exchange.
Allows users to send money to one another through a linked bank account or card
Now send and receive money faster, easily and at very minimal costs
Importantly, eNaira mobile app can be downloaded on any type of mobile phone; android, ios, tablet, etc.
Below are three different ways which you can use to download eNaira mobile application on your mobile device: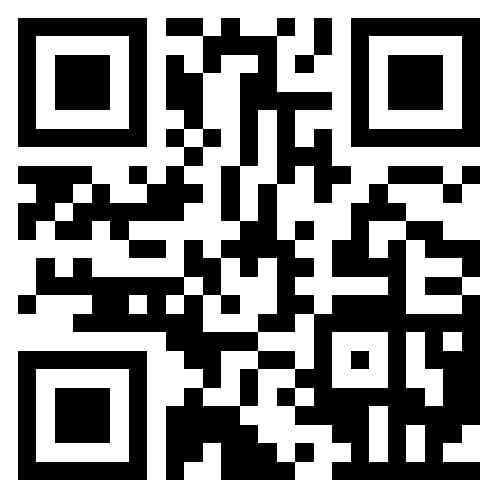 The main aim of the establishment of eNaira is to enable individuals, households and businesses make fast, efficient, and reliable payments, while benefiting from a resilient, innovative, inclusive, and competitive payment system.
You can access everything, for example, your eNaira information on their official website at www.enaaira.gov.ng.
Conclusion
If you know that this article has shown everything with you about eNaira, eNaira website, eNaira wallet, how to fund your eNaira wallet, how to download eNaira mobile app on your phone and lots more, please share it with your friends and remember to subscribe to our newsletter for more related important updates from us.
Please feel free to comment with any question you have as we will shortly get back to you.
Don't forget to read this also: how to get a POS machine from Zenith bank very fast (step by step).