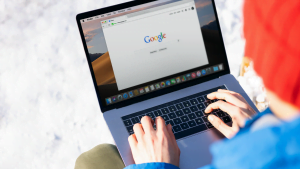 Do you own a created Google Ads account and search for how to create a campaign on it? Google Ads campaign helps you create an advertisement for your products or services across any Google tool of your choice.
In today's article, we shall Discuss all the algorithms of Google Ads campaigns and how they are helpful. You have to pay full attention to read this article as it contains the mistakes you should never do while creating a campaign on Google Ads.
There are many technical steps involved when you are creating a campaign on Google Ads, especially for the first time. One step you do wrong may have a negative effect on your campaign (ad) in a long run. Sadly, you would not easily know that you have done the mistake. Even though you have known, you may not know how to fix it.
Prevention in the first place is better than cure.
Recommended posts:
Now, let's discuss the Google Ads campaign and how to create it for the time and for any advertising budget.
What is a Google Ads campaign?
The Google Ads campaign is a type of campaign that allows you to promote your products or services on Google's network such as search results, websites, videos, mobile apps, maps, shopping listings, email, and more.
Everyone or a company with a Gmail account can create a Google Ads campaign. You have the option to choose a campaign type based on your advertising objective, brand strategy, and how much money you're able to invest in your campaign.
Google Ads campaign was created in order to help promote your business, sell products or services, raise awareness of your business to ideal customers, and increase traffic to your website, etc.
Creating a Google campaign (Google AdWords) is like an auction house. You have to set a budget and a bid. The bid sets how much you are willing to pay for each click. If your maximum bid is $2, Google will only show your ad to people if others aren't bidding more.
In Google Ads campaigns, every campaign type has its own set of targeting and ads. For example, a Search campaign is for enabling you to place text ads on search results, whereas a Video campaign lets you advertise video ads on YouTube.
Here are the steps to creating an effective Google Ads campaign.
Steps on how to create a Google Ads campaign
Select your advertising objective and choose a goal
The first step in creating a new campaign is choosing your advertising objective. After you choose this objective, you will be guided in choosing your goals. This goal will help you determine the best campaign type to reach your intended audience.
To select your advertising objective and goal choosing,
Visit the Google Ads campaign website at https://ads.google.com/.
On the left-side menu, click Campaigns.
Click the plus (+) button, then select New campaign.
Select your advertising objective for the campaign.
Scroll down, then choose your conversion goals and click Continue.

Click Add another goal to include more goals.
Click the delete button to remove goals.

Choose your campaign type and click Continue.
Select a campaign type
When creating a campaign on Google Ads manager, your campaign type determines the places online where customers will find your ads.
In fact, each campaign type has a different setup and set of best practices. Here are the instructions that can help you:
Select a campaign type. If you selected a goal, you'll be given the options for the best campaign types to achieve it.
If your campaign type has subtypes, choose one.
Click Continue.
You'll be taken to a new page to select your settings, set up ad groups, and create your ads. Follow the guides below to complete these steps based on your campaign type:

Search: Text ads on search results
Display: Image ads on websites
Video: Video ads on YouTube
Shopping: Product listings on Google
Discovery: Advertise within online feeds
App: Promote your app on many channels
Local: Promote your locations on many channels
Smart: Simplify your campaigns
Performance Max: Find high-value customers across all channels.
Creating a Google Ads campaign is very simple because Google makes lives easy. When creating a campaign on Google Ads, you may see messages that guide you to ensure certain settings will not affect your ads while running in the future.
If you encounter an error message while creating a new campaign, fix those errors before you go any further as this may prevent you from publishing your campaign.
Hope this article has made you know the steps and some instructions you need to follow if you want to create a Google Ads campaign.
Please share it with your friends and click the bell icon displayed on the screen to subscribe to our newsletter or like our Facebook page so that you won't miss any posts from us.