Do you want to know how much does Google Adsense pay its publishers?
I myself will show you the amount of money that Google AdSense pays its publishers per page view. Being a blogger and an AdSense publisher for decades, you are in the right place to take your time to read through this post.
Google Adsense earnings are not static and you as a publisher can never predict how much you would be earning. Because Google uses different terms when it's come to the amount that each website or blog earns.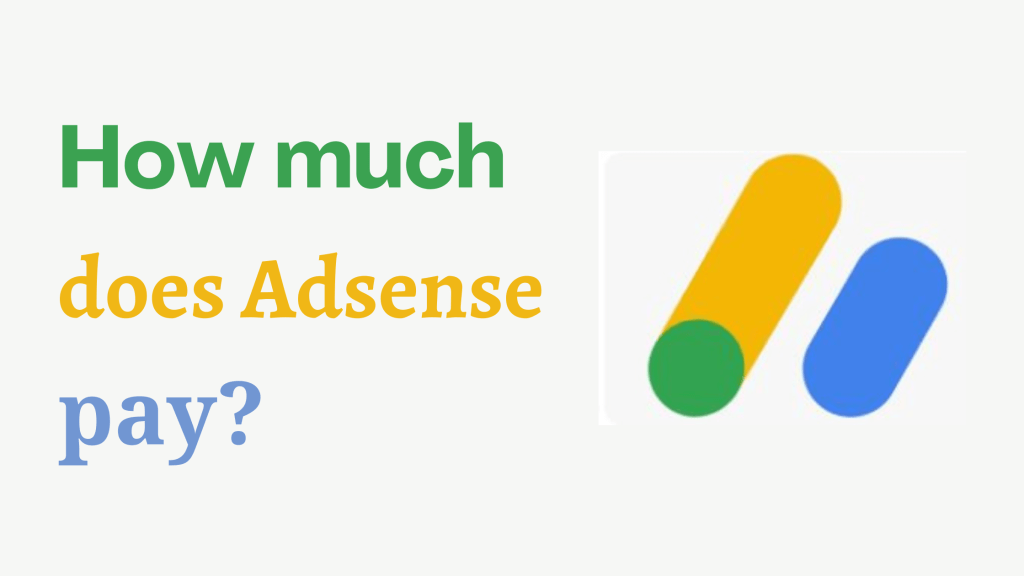 Although, if you have been an Adsense publisher for a long time like me, you can scale your earnings, the amount of power you need to put in to earn the amount you want, etc.
How much does an Adsense pay per page view? The answer is it depends on the type of your blog/website, your audience, website design/layout, number of visitors, languages used on the website, ranking rate or factor of a website/blog on Google search page, and a lots more.
In this blogging guide article, I will show you the amount that Google Adsense really pays for page views on a website/blog.
Read this also: Factors bloggers consider before buying a domain and hosting.
How much does a Google Adsense pay per page views?
Google Adsense pays 68% of total ad earnings to its publishers. Depending on the website niche, the commission can go from $0.20 to $15, with an average of $3 per ad click.
Let's explain the terms associated with earning on Google Adsense.
The CPC is the amount you earn each time a user clicks on your ad. It is determined by the advertiser.
 To get more clicks, you have to get more page views/. 
The term RPM is known as Revenue per thousand impressions. This means if you earned an estimated $0.15 from 25 page views, then your page RPM is $6.00. It can be calculated as $0.15 / 25* 1000.
The RPM is based on your niche, quality of website, traffic source, the number of advertisers on the AdWords platform. RPM ranges from
$2 to $5
on average websites
.
Some websites have $5 to $10 or even $50 RPM.
Click Through Rate (CTR) is the rate at which people click through your advert. The higher it is, the higher your earnings.
Another factor that Google considers about the earning of their publishers is location. To earn more money with Adsense, the location of the visitors of your website should be European.
The best way to attract European visitors is by creating a content which people from European countries will need to find it helpful.
The structure of the design of your website or blog also plays a big role in your Adsense earning.
We recommend that you create a friendly designed website for any device so that people can interact with your ad.
You may see our complete guide on how to design WordPress website and blog for free.
The niche of website also contribute to the earning. Experts have revealed that a health niche is the most highest paid niche on Google Adsense. 
In any display advertising platform including Google Adsense, the higher the page views, the higher the earnings. 
Now, you may still ask; how much can you make with Google Adsense?
I can't tell you the exact amount you can earn with AdSense as the seven (7) terms we discussed above differ from person to person. Rest assured that you will earn based on the effort you put into it.
I have a friend who got a check of $XXXX from Adsense every month with a blog that had 60K pageviews per month then. But the design of his blog was too professional.
Hope this article has helped you know the terms that Adsense considers to pay for its publishers. Please share your comment with us via the comment section.
For more important updates from us, please like our Facebook page
Frequently asked questions about Adsense
Explore the answer to the questions below that people frequently ask us concerning Google Adsense.