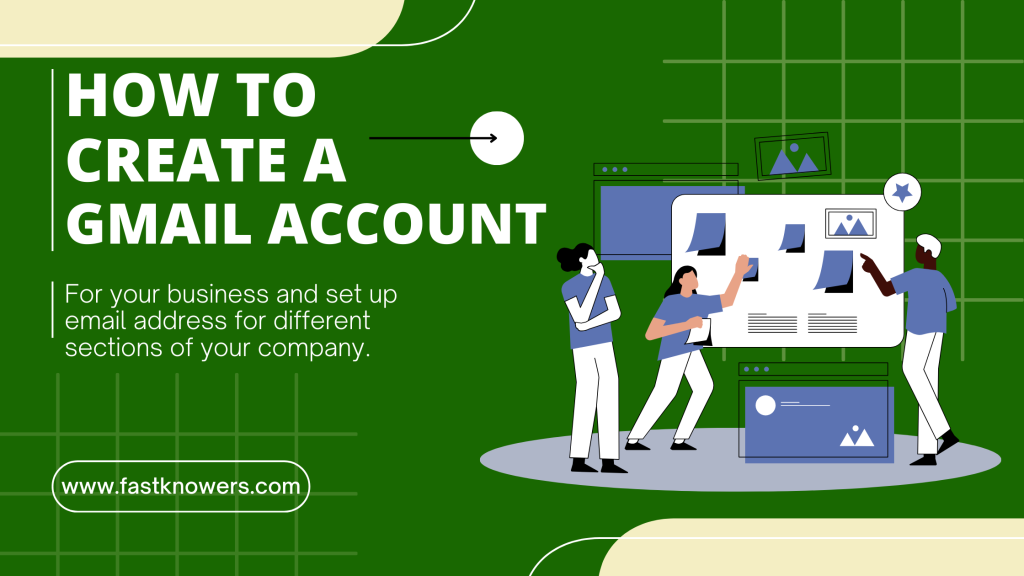 As an entrepreneur, you may want to create a Gmail account for your business, or your staff. This Gmail address is the one provided by Google. You may see our expert guide on how to create a custom email address (then has only your company name beginning with a suffix of your choice, for example, [email protected]).
In this article, we shall show you how to create a Google account in order for you to be able to get a Gmail email address with @gmail.com, for example, [email protected] if you have not gotten a website for your business yet.
Note also that it is not when you have got a website before you can get a custom email address for your business. You can use Google Workspace, ZohoMail, or GoDaddy professional email service (Microsoft 365) to get a custom email for your business. I will talk about how to get a professional that carries your business name without a website in this guide.
Importance of getting Gmail address for your businesses
The Gmail address is a free tool for business owners. It's easy to use, secure, reliable, and fast. It is best for small business companies that haven't bought web hosting which they can use to login to their cPanel to create a custom e-mail address for free.
However, some companies consider the stress of regularly logging in to their cPanel as the cause of checking their email inbox. The good news is that you can link your cPanel-powered email address to your Gmail account so that you can check your inbox via your phone. Watch the video below for more.
If you have a small business or are the only person who uses your email account for business purposes, then having an official Gmail address may be necessary.
You may see our expert guide on how to create a professional email address, for example, [email protected] or read the differences between email and Gmail address.
Now, let's start.
How to create an email address with Gmail (step-by-step)
Go to https://gmail.google.com/, and click on the "Sign up" button.
Type in your name, email address, password, and a security question.
Click on the "Create account" button at the bottom of the page.
Success: you are done.
How to create a custom email address
To create a custom email address, here are the steps.
1. Register a domain and buy hosting
When you're ready to register a domain, there are several things to keep in mind. First and foremost, your domain name should be easy for people to remember. It should also be easy for them to spell and pronounce correctly. You may see our expert guide on how to register a domain name in 2024.
It's important that you get a .com extension for your domain name so that the URL address of your website should be "businessname.com".
If you don't have any ideas already, you may use the Fastest Domain Name Checker. Simply register an account and log in using the username/email address you created an account for to be able to check available domain names for your business. When you are using, remember to:
Use a short and memorable phrase (e.g., "Business Name")
Use a domain name extension such as .com, .ng, .edu, etc.
You may see our expert guide on how to register a domain name for free when you buy web hosting. Luckily, our domain name registrar, FastComet now offers free domain names to people when they buy a hosting from them using our link. Visit their website at www.fastcomet.com to enjoy this offer.
2. Connect to Google apps
Let's assume that you have bought domain and web hosting and can get access to your cPanel. Now,
Go to the Google Apps sign-in page by clicking the "Google Apps" sign at the top of your Gmail window.
Enter your domain and click the "Sign In" button (you'll be prompted for a username/password).
Enter your username and password, then click "Sign In."
3. It is time to create an email address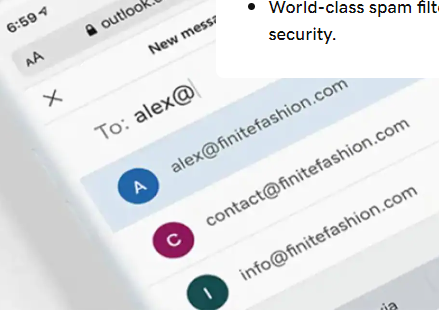 To create a Gmail account for your business, you'll need to log in to Google Apps.
Once logged in, click on "Apps" from the top navigation bar and then select "Create New Account."
In the next screen that appears, enter your name as well as any other relevant information such as a subject line or email address (e.g., [email protected]). You'll also have the option of choosing whether this is going to be a personal or professional account by selecting either "Personal" or "Business."
After clicking Next Step at this point, you'll be provided with more options—the most important being where you'd like all correspondence sent from instead of just one person's correspondence getting forwarded everywhere else without any differentiation between what type of message it was intended for (personal vs business).
Once everything has been set up correctly according to how many people will use this account together with who gets access to which folder, "click Finish & Create!"
4. Finally, access your inbox
Once you have a get your custom email address created, now, it's time to open it. Here's how to do that.
Sign in with your Google account using the password and username or email address you have earlier created.
Create an email address for your business by clicking "Next" on the main page of Gmail when prompted to do so by Google (this step is optional).
You can also use this method if you want to send emails from another service provider like Outlook or Hotmail—in which case simply enter the password associated with that account when prompted!
How to reset your Gmail account password
One tip we have for you when creating a Gmail email account is you shouldn't be too careless to forget your email password. Because if you have a recovery email saved on it, then Google will send you an email to confirm, but if that doesn't work and there are no other ways for them to contact you like via an SMS, then they'll lock you out of your account forever.
However, if you forget your password, follow the steps below to reset it.
Visit www.google.com and click on "Gmail" on the page;
Click "Sign In";
Choose "Set Up Password" from among several options available here;
Enter a strong yet memorable password (we recommend at least 8 characters), then click "Next Step";
Confirm both fields by typing something into each field before clicking the next step again;
Enter the verification code into the field provided while verifying identity with a link sent via email by Google as well as making sure there isn't anything wrong with anything else given during the sign-up process such as invalid dates, etc.,
After completing all steps successfully enter the confirmation code received via text message or call when prompted.
Conclusion
Gmail allows people to manage their business email with ease. It provides unlimited storage space and makes it easy to find what you need when you need it! Sign up today and start using Gmail at gmail.com/businesses.
Hope this guide has helped you know how to create a Gmail account and email address for your business. You may also see our expert guide on how to start a digital marketing business in 2024.
If you know that this article has helped you know how to create a Gmail account for your business, then please share it with your friends and remember to subscribe to our YouTube channel for more updates. You can also find us on Facebook.