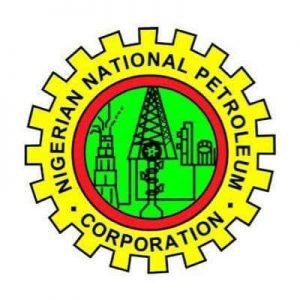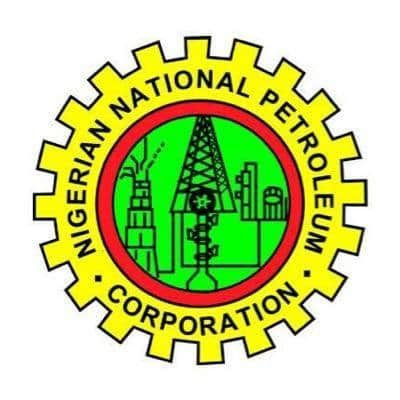 In today's article, you'll know whether the application form of NNPC and SNEPCO Scholarship for 2020 is out, plus eligibility and how to apply for it.
The scholarship programme of NNPC and SNEPCO for 2020 in Nigeria is on going. This programme is aimed to promote academic excellence and improve the skills of Nigerians.
It yearly grants financially the shortlisted and qualified applicants from their 2nd year to the completion of their study in school.
The Shell Nigeria Exploration and Production Company limited (SNEPco) and Nigerian National and Petroleum Corporation (NNPC) are hereby inviting Nigerian qualified students to their 2020 scholarship programmes' application.
Applicant's Eligibility To Apply For NNPC/SNEPCO Scholarship In 2020
Below are the eligibilities of prospective applicants of NNPC/SNEPCO scholarship.
Applicants must be a citizen of Nigeria
Currently be in their second year of full-time study in any Nigerian accredited universities
Have a minimum of commulative grade point average (CGPA) of 3.0 in a 5 grade system
Not be a beneficiary of any other scholarship (National or International)
Eligible Course For NNPC/SNEPCO Scholarship
Any Nigerian student studying the following courses listed below in any accredited Nigerian universities are eligible to apply for NNPC/SNEPCO scholarship programme.
Agricultural Science
Chemical Engineering
Civil Engineering
Computer Engineering
Computer Science
Economics
Electrical Engineering
Finance
Geophysics
Geosciences/Geology
Instrumentation Engineering
Marine Engineering
Materials/Corrosion Engineering
Mathematics/Applied Mathematics
Mechanical Engineering
Metallurgical Engineering
Nursing
Petroleum Engineering
Physics/Applied Physics
How To Apply For NNPC/SNEPCO Scholarship For 2020
Below are the application's instructions for 2020 scholarship of NNPC/SNEPCO.
Every applicant should have a valid personal email account and phone number
Applications of qualified or eligible candidates should be submitted online at https://scholastica.ng/schemes/snepco
Candidates should include personal and educational details in the application
Applicants should upload scanned copies of the following as part of the application:

A recent passport-sized photograph in JPEG format, and not more than 200 kilobytes
University or JAMB Admission Letter
Unified Tertiary Matriculation Examinations (UTME) Result
O' Level Result(s); and 'A' Level /OND /NCE Result(s) as applicable
Letter of Identification from State of origin indicating applicant's local government of origin
Academic results of his/her 100 level
To apply, follow the steps below:
Click on Apply Now tab
Click on Register Now to create an account
Proceed to your email box to activate your account
Click on https://scholastica.ng/schemes/SNEPCo to return to Scholarship site
Enter your registered email and password to upload your information
Enter your personal information, National Identification Number, educational information, other information and upload required scanned documents as earlier mentioned
Ensure the name used in applications matches the names on all documentation in same order
NNPC scholarship 2020 portal
The NNPC or SNEPCO scholarship 2020 portal is https://candidate.scholastica.ng/schemes/SNEPCo
Ensure you view all documents after uploading, to eliminate errors during uploading
When asked to upload photo, upload a pass-port photograph with a white background
Recheck application information to avoid errors
Click Apply Now to submit information
You will receive an email and an sms that confirms your application was successful
Return to https://scholastica.ng/ , enter your Email and Password to download your profile and proceed to have your Head of Department sign the document
Upload a scanned copy of the signed profile, this would be used for verification
See also: Nigeria Police Force: Eligibility & How To Apply For It In This Year (2020)
Deadline Of NNPC & SNEPCO Scholarship Application
The deadline of the application form of NNPC and SNEPCO scholarship is 28th August, 2020.
Candidates should note that all the required documents should be uploaded before the closing or deadline date. Uploading of documents will cannot be done after the application portal has closed.
Applicant of NNPC/SNEPCO scholarship should note the following:
Multiple applications attract a disqualification from the Scholarship programme
Scholastica is the official platform for the NNPC/SNEPCo National University Scholarship so, don't get confused
Female candidates are strongly encouraged to apply
Beware of fraudulent websites when applying for the NNPC/SNEPCo scholarship online. NNPC/SNEPCO scholarship application is FREE
NNPC/SNEPCO will not accept email applications. It is important to visit the official (Scholastica website) for your application
NNPC/SNEPCO is committed to providing scholarship opportunities that are not associated with application fees.
NPC/SNEPCO does not employ any representatives/agents to assist you.
Any candidate found to have presented false documents will be disqualified or withdrawn at any level of the scholarship process
Only shortlisted candidates will be contacted via email or phone for further process
If this article has helped you, then please follow us on Facebook or Twitter.
See also: List Of All Available Scholarship For Nigerian Undergraduate Students For 2020 (Apply Them Here)
Share it with your loved ones on facebook or whastapp to let them know that you care about them and let me know if you have question to ask through the comment box or contact us directly by clicking here.