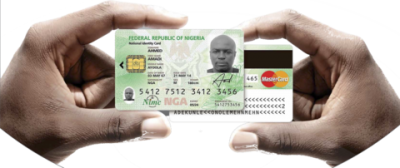 Being a very important document when it's come to citizen's identity, National ID card is the number and the best amongst other(s). That is, if you are having national ID card, you can do everything you want. Now, how should you get your national ID card here in Nigeria? Keep reading as I am going to show with you step by step!!
In this article today, we shall show you how to get or apply for national ID (identity) card in Nigeria in 2021 very fast and get your National Identification Number, NIN, importantly, all for free of charge..
The original card of National ID in Nigeria is not always being issued easily for the applicants, though, it takes long time before it is issued.
Therefore, we have created this post to teach you how to register and get it very fast.
How To Apply For National ID Card In Nigeria
Many applicants that complain why they are not being issued their applied national identification card (ID) timely, then we thought you'd not be among such applicants.
However, for a registered applicants who lost their id card can retrieve it by reading this article.
It's explained how you can have your national identification number, NIN by dialling a USSD code on your registered telephone number.
Note: The Nigerian institution examination entrance, JAMB has recently announced "No national identification number (NIN), no registering for JAMB in 2021".
That is to say, NIN has linked and partnered with almost every thing in Nigeria. So why not get your own?
Read also: JAMB 2021: registration fee and latest news.
It is good to know the steps of how to apply Nigerian national identification card and get it fast. Follow these procedures to apply in this month and get it in this week.
As a matter of fact,  National ID card can take longer year like ten (10) years before it's finally issued.
Recommended for you to read: how to apply for NNPC scholarship in this year.
Meanwhile, we didn't write article this to dispute this doing by Nigerian Federal Government but i'm here to show you how to make it issued very fast.
Note: The issuance of National id card takes longer time to be gotten and it mostly depends how you applied and where you applied.
So, we advise you to be smart when registering or applying for it. Else, your application may get forfeited.
Thus, for the purpose of writing this article, let us move to discussing we you came here for.
NIN Online Enrollment Step By Step
Before you start the application, make sure you one of the following to go along to the application center: Nevertheless, you must have got one of the documents below.
Old National ID card (If available).
Valid Driver's license
Valid International passport
Voter's ID card
Govt. staff ID card
State or local government of origin certificate
Birth certificate/declaration of age.
Recommended: A child that does not obey his parents will must serve others, click to know more.
If you have gotten one of the document listed above, then you are eligible for the quick issued of National identification number (NIN).
However, you can go along with school ID card for NIN registration if you haven't gotten the previous identification documents listed above.
How To Apply National Identification Number (NIN) And Get It Very Quick
Visit the NIMC official website by clicking here to access the Enrolment Form. Click here to get one form for free.
Fill the Enrollment Form online with all your details and print out a summary sheet with a 2D Barcode and Registration Identification Number
Go to the NIN  enrollment center (NIMC), where an enrollment officer scans the barcode to pull up your information from the database
Verify and confirm the enrollment data on the system.
Your headshot photograph, fingerprints and signature would then be captured
Submit your supporting documents for scanning
If your enrollment is acknowledged two slips would be given to you:

(a) Transaction Slip
(b) NIN Slip indicating completion of enrollment

Success! You would get your National identification number (NIN) very fast immidiately if you have strictly followed the procedures outlined in this article.
Conclusion
Also note that you can never enroll for national ID card twice.
Hence, when enrolling, please do make sure that every information of your self you entered is correct.
Has this article helped you know how to get your national ID very fast? If yes, then please join our newsletter in order to get a notification via your email.
Also join us on Facebook or Twitter for more more important updates.
See also: how to transfer airtime on your Glo network to another Glo (fast methods).
NIN Frequently Asked Questions
Can a person register or enroll for national id card twice
No. National Identification Number enrollment can never be done twice.
When ever you are enrolling your national ID card, do submit a correct information.
How long does it take to get national id card in Nigeria
Getting a national ID card in takes a very very long time. However if you follow this post, you'd be gotten yours after successful enrollment.
What is the difference between temporary national id card and permanent one
After your successful NIN enrolment, you'd be given two slips. I.e, the first one is the temporary one while the second one is the permanent one (which includes your NIN).
Read this also: don't waist your time in the bank for paying your JAMB E-pin in 2021, please read here how to make your JAMB E-pin in 2021 with your phone and debit card (online).
As shown in the picture below, the first image is the temporary national ID card of an applicant while the second one is the permanent one.
The permanent one is the one that is useful to you. It can used to do everything because of the inclusion of your national Identification number (NIN) that is in it.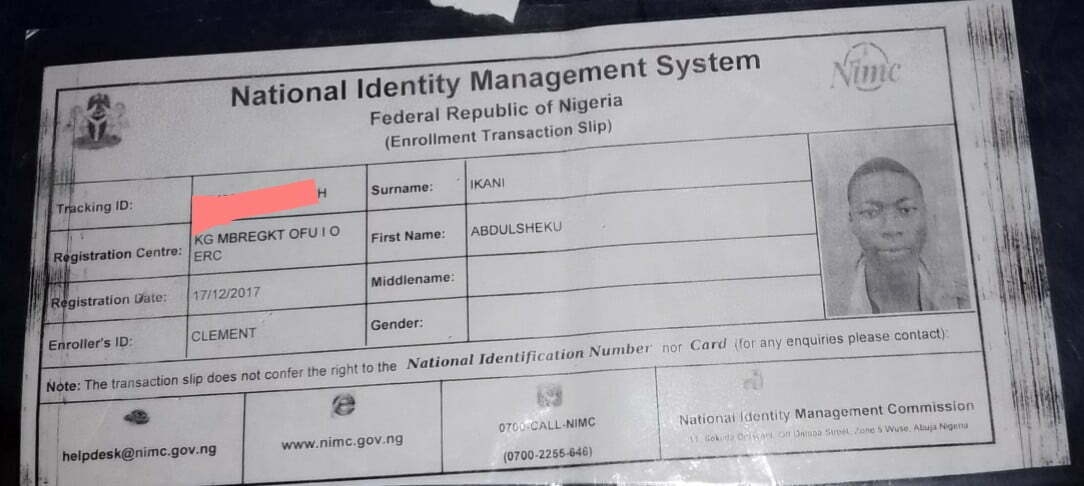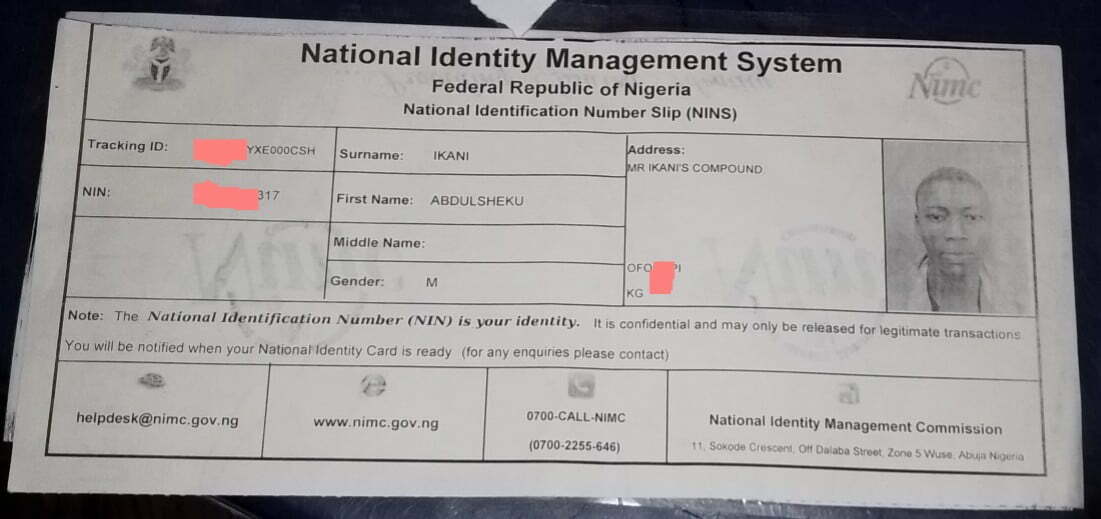 National identity card registration centres in Nigeria in this year (2020)
Presently, we've written national ID card enrolment centres (the one located in Lagos State only).
Please click here to know all the legalized (the one that you will not pay for registration) national ID card registration in Lagos State in 2020.
Thank you for staying tuned and please don't forget to join our newsletter right now in order to be receiving a notification about our new published articles weekly via your email address!