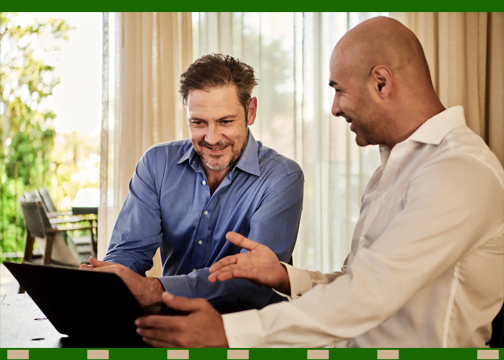 Business bank accounts are essential to managing your finances while growing your business. It is the gateway to collecting money, processing payments, and accessing funds. So, it's important to open a business account before you start working on any project. Here are some step-by-step tips that can help you know how to open a business account.
As a business owner, for some reason, you may not feel happy for your customers to know your name. By following the steps discussed in this post, you will know how to make your business name on your bank account.
Now, let's get started.
How to open a business account in Nigeria
Register your business first
If you're opening a business account, it is important to note that there are two types of accounts: personal and business.
Personal accounts are for private individuals who use their bank accounts as an extension of their own identities. These users don't have any particular stake in the company and therefore do not need to be identified by a name or number; they just want access to the money needed for day-to-day expenses.
Businesses, on the other hand, need to identify themselves with an official name (e.g., ABC Company) so that they can receive payments from suppliers or customers based on this identity—and this means opening one type of account at least!
Requirements to open a business account
It is important to note that you will need to make a few additional requirements before your business can be opened in Nigeria. These include:
A personal account (Business Registration Certificate)
An employment contract or letter of appointment as an authorized signatory of the company and its directors as well as owners.
Get your business registered by CAC
Once you need to open a business account, the next thing you need to do is register it with CAC. The cost of getting a company or business registered with CAC is N10, 000 and it can bear PLC, LTD, LLC or LLP.
After you have registered your business with CAC, now, you can go to any commercial banks of your choice to update your existing account or open a new business account for you.
Banks for opening a business account in Nigeria? You can visit Zenith, First Bank, UBA, GTB, etc.
If your bank doesn't offer any sort of discount then there are other ways around this problem:
Analyze the type of business account you want to open
When you open a business account, there are different types of accounts to choose from. The type of business account that best suits your needs depends on the type of business you have and what you need from it.
You need to know which type is right for you before starting any transactions or closing an existing one.
Prepare the required documents to open
You will need to prepare documents to open your business bank accounts in your country's banks.
Some documents used to open a business account which you need to make sure they are well prepared are a business registration certificate, business name certificate, and business plan. It is not enough if these documents alone can help you in opening a bank account at the right time.
You will also have to fill out an application form where all your financial details are recorded so that they can be verified by the bank officials before granting approval for opening an account for your company or individual with them.
Visit the bank branch or access the bank online
To open a business account in Nigeria, you need to visit the bank branch or access the bank online.
To apply for a business account, you have to go through some steps that are easy to follow and understand. You will be required to submit documents like:
Proof of identity (ID) card;
Nationality certificate if not Nigerian citizen;
Passport copy with photo page; and
Copy of your driver's license if driving a vehicle on official duty
Fill out the application form
Fill in all fields on the form, attach your documents and submit it. You will get an email informing you that your application has been accepted or rejected within 5 working days of submitting it.
Submit the required documents
Submit the required documents. The bank will ask for a variety of documents, including your ID card, passport, and proof of address in Nigeria.
If you are opening a business bank account in Nigeria or anywhere else in Africa, it's recommended that you use an international remittance service like Western Union or Moneygram to transfer funds into your new account as soon as possible after creating it.
Conclude the transaction and get your account details.
Once you have completed the account opening procedures, you will be shown to a screen where your account details are displayed. You will also get your ATM card and enter your transaction PIN.
Your statement (if any) will appear in front of you once the transaction has been completed.
You can also request a cheque book if needed by clicking on "Request Cheque Book". This will open up another window where all types of cheques are displayed as well as their features and specifications such as denomination, number per page, etc.,
Conclusion
To apply for a business account, you need to provide details about yourself, your company, and its activities.
Personal details such as name, address, and phone number
Company details such as business name, business certificate, and address in Nigeria (if applicable)
Business activities – The type of business or product/service offered by the company.
In conclusion, the processes of opening a business account in Nigeria can be challenging but they are not impossible. Remember that the key is to follow through with everything that you have planned out so far and make sure you do it right.
As long as you follow these steps correctly and provide valid documents to banks when asked for them then hopefully your application will be approved within a few weeks after submitting them.
We hope this article has helped you know how to open a business account in Nigeria. Please share it with your friends and remember to subscribe to our newsletter for more important updates.