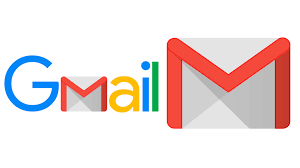 Google MAIL, also spelled as Gmail, is the very popular, free Web-based email service supported by advertising similar to Google's Web search. It was launched in 2004 by Paul Buchheit and presently, there are more than a billion users. It provides sophisticated searching of message content and keeps message threads for review. This article is going to discuss with you how to create or open a Gmail account for another person.
Gmail is free provided by Google. You can send and receive emails, block spam, create an address book, and perform other basic email tasks. But it also has some more unique features that help make it one of the most popular online email services.
Happily, Gmail account can be created for another person using your phone but make sure you use the phone number of that person during the contact verification process.
Opening a Gmail account, you will surely get an email address at the end. Gmail will redirect you to the Google account sign-up page. There, you'll need to provide some basic information about the person who you are opening an account for like his/her name, date of birth, gender, location etc.
How to open Gmail account for another person
To open a Gmail account for another person, please follow the step by step guides below:
Go to Gmail account creating page at www.gmail.com.
Click Create account.
The sign-up form will appear. Follow the directions by entering the required information about the person who you are opening for
Enter the person's phone number to verify his/her account because Google uses a two-step verification process for security purpose.
You will receive a text message from Google with a verification code. Enter the code to complete the account verification.
Now at this point, you will be provided with a form to enter some of his/her personal information.
Review Google's Terms of Service and Privacy Policy and then click I agree.
Success: his/her account has been created.
If you know that this post has helped you know how to open Gmail account for another person step by step, then please share it with your friends and remember to subscribe to our newsletter for more important updates.
Read these also: