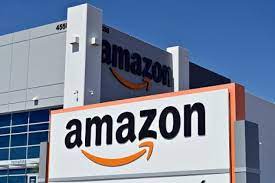 Amazon is an American multinational technology company just like Jumia for Africa focuses on e-commerce, cloud computing, digital streaming, and artificial intelligence. In this article, I am going to discuss with you how to step by step sell things on Amazon this year and let people buy them very fast while you are doing what you normally love.
Presently, Amazon is one of the five biggest e-commerce companies in the U.S. information technology industry, the other four being Google, Apple, Meta, and Microsoft.
It is vey profitable to sell thing online especially on Amazon because the competition has increased over the past couple of years, thus, selling on it can still be profitable for both new and existing sellers.
How to sell on Amazon successfully
To enable new marketers sell their items on Amazon, they have made two selling plans; the professional selling plan and an individual selling plan.
The cost of running a professional selling plan on Amazon is $39.99 per month and a referral fee per-item which varies by category.
Meanwhile, the individual selling plan is $0.99 per unit sold and a per-item's referral fee that varies by category.
In case you think that selling on Amazon is expensive, please note that it doesn't have to cost you $10,000 or $50,000 to start your own Amazon store. As a matter of fact, you can open Amazon seller account and get your first store up and running for between $500 and $1000.
The cost of opening Amazon seller account or seller central is not much compared to what seller would pay to set up a brick and mortar when building retail shop.
Read these also:
To successfully open Amazon seller account, the required documents are:
Bank account number and bank routing number
Chargeable credit card
Government issued national ID
Tax information
Phone number.
How to sell on Amazon and make money
Whether you've already got an established ecommerce business, a great idea for a new product or service or you just have a passion for selling on Amazon in order to make money, here's how to take your dream to the next level today.
At Amazon, it is not a news that they obsess over their customers. And their customers want a trusted destination where they can purchase a wide variety of goods—which is what makes sellers like you so important.
Hence, as an Amazon seller, you take part in offering their customers better selection, better prices, and a top-notch customer experience.
Before you can start selling on Amazon and make money, here are the top best six steps to consider if you really want to become one of the sellers on Amazon in 2022.
The steps to take to start selling on Amazon in order to make money seamlessly are listed and explained below one by one:
Step 1: Choose a selling plan
Before you can sell thing on Amazon, there are two plans that you can use. The plans are individual plan and professional plan (plan is usually chosen depending on your what you are selling).
You'll pay $0.99 every time you sell an item if you are using their individual plan. Whereas, their professional plan costs $39.99 per month, no matter how many items you sell.
Please note that for any plan you use, Amazon will also collect a referral fee on each sale which is a percentage of the total transaction and varies by product category.
Step 2: Consider your selling strategy
Another step to be careful with if you want to sell things on Amazon is the consideration of your selling strategy. At Amazon selling central, we have two types of sellers; Resellers and brand owners.
Resellers find popular products that already exist and offer them in Amazon's stores.
Brand owners manufacture their own products—or source goods to sell under a private label—to offer shoppers unique selection.
As a matter of fact, a lots of sellers on Amazon are found in both types. You can choose whichever method works for your goals. If you plan to sell your own brand on Amazon, we have lots of resources and tools to help.
Step 3: Create a seller account
Anther important step for you who want to sell on Amazon is creating a seller account which you can use your customer account or create a new Amazon seller account with your business email.
Before you sign up, please make sure you're ready with the following:
Business email address or Amazon customer account
Internationally chargeable credit card
Government ID (identity verification protects sellers and customers)
Tax information
Phone number
A bank account where Amazon can send you proceeds from your sales.
Seller Central is the website where sellers log in to monitor their Amazon sales activity. You can manage inventory, update pricing, communicate with buyers, review account health, contact selling partner support, and add new products.
You can download Amazon seller central mobile application from Google play store or App store to use it track sales, fulfill orders, find products to sell, respond to customer questions, capture and edit professional-quality product photos, and create listings—all from your phone.
Step 4: Add your product categorically
Amazon is the biggest e-commerce site and company and what can you sell on it depends on the product, the category and the brand.
Some categories are open to all sellers, some require a Professional seller account, some require approval to sell, and some include products that cannot be sold by third-party sellers.
Step 5: Your product details
To sell a thing on Amazon, you'll create a product listing in Seller Central. A product listing includes:
A product identifier, such as GTIN, UPC, ISBN, or EAN to specify the exact item you're selling.
A SKU, which is a product ID you create to track your own inventory
Offer details, including price, product condition, available quantity, and shipping options
Product details like name, brand, category, description, and images
Keywords and search terms to help buyers find your product.
Note: every product offered for sale on Amazon gets an automatically generated ASIN (Amazon Standard Identification Number).
Importantly, if another seller already offers the same product you are about to offer, you'll match an existing listing (which means some details will already be in place, like the product identifier). If you're the first seller to offer a product, you'll create a new listing.
Step 6: Build a detail page
Another steps for a marketers who want to sell on Amazon is building a detailed page for their items or products.
Please note that your offer details will be displayed on a "product detail page." If you've ever shopped on Amazon, you must've seen one. Product detail pages are where people find all of the relevant information and details about a particular item.
If you sell your products under a registered trademark, consider enrolling in Amazon Brand Registry, a free service that gives you increased control over product detail pages that use your brand name.
When multiple sellers offer the same product, Amazon combines data from those various offers on a single detail page. Sellers who offers the product can contribute detail page information—or request detail page reviews if the information displayed is incorrect.
How to build a friendly detail page of a product on Amazon
Note: if more than one sellers offer a product, they may compete for the Featured Offer ("Buy Box"), the most visible offers on the product detail page. Sellers must meet performance-based requirements to be eligible for Featured Offer placement.
Please read the list below for how to build friendly detail page for your product on Amazon for sale:
Title | 200 characters max, capitalize the first letter of every word
Images | 500 x 500 or 1,000 x 1,000 pixels to increase listing quality
Variations | Such as different colors, scents, or sizes
Bullet points | Short, descriptive sentences highlighting key features and benefits
Featured offer ("Buy Box") | The featured offer on a detail page. Customers can add to their cart or "Buy Now"
Other offers | The same product sold by multiple sellers offering a different price, shipping options, etc.
Description | Keywords improve the chances that people will find your listing.
Step 7: Provide fast shipping
Once your products go live on Amazon's website, there are a number of things you can do to attract customers.
Amazon's shoppers often shop products with the Amazon Prime badge as such products tend to be shipped to them very fast. You can make your product get Amazon Prime Badge by using Fulfillment by Amazon (FBA).
Step 8: Advertise your items
Now that you have set up your item(s) on Amazon seller central, the next important thing to do is to help improve visibility of individual products and boost brand awareness by advertising in search results and on product pages.
Note that running a deal or a coupon is another way to promote your products.
The moment you're selling on Amazon is the moment you can start growing. As a matter of fact, they have tools in place to help you take things to the next level.
Read these also:
Step 9: Set competitive prices
Many shoppers like the best price, hence, Seller Central tools like automated repricing and bulk pricing for Amazon Business customers can help you stay competitive.
Step 10: Get customer reviews
The reviews that the customer make about your product benefit other customers and also make you be a good seller. Make sure you're familiar with the right and wrong ways to get more product reviews and avoid policy violations.
If customer make a negative review about your product or item, know how to tackle it by answering him/her at the right time with the right answer. Try as much as you can to help get what he/she needs solved thereby making other customers buy your items/products with one mind very fast.
Step 11: Grow your business
Doing business on Amazon stores enables you to build a company worldwide from your computer or laptop. If you really want to make a huge money from it, then advertising, promotions, and global selling are just a few ways.
Step 12: Done and success!
By following all the steps above religiously, you item or what ever you want to sell will be visible to a millions of Amazon's shoppers who are interested to buy what you sell worldwide. Amazon will also set a high bar for their sellers because they want to provide a seamless, trustworthy, delightful shopping experience for customers.
Amazon seller account
To be allowed to sell anything on Amazon, you must first have seller account which must be created on their website using your real name and address or your business detail. Please visit their seller account creating page at www.sellercentral.amazon.com and register an account your self now with your computer or laptop.
Mobile app of Amazon sellers
Being the biggest multinational e-commerce company in the world, Amazon has dedicatedly created a mobile application for its customers who use to sell thing on its website.
With Amazon's mobile app, you can have access to Amazon's online store via your smartphone of choice. You can search for stuff to buy, see recommendations, control Alexa, look up products, check on your orders, manage subscriptions and lots more.
Please click:
Conclusion
Are you getting an item or thing to sell on Amazon? You may click here to register for an Amazon's seller account now. For more information, click here to visit their beginners guides to how to sell on Amazon.
If you know that this article has helped you know how to successfully sell things on Amazon and make money very fast, please share it with your friends and remember to subscribe to our newsletter for more important updates.
Read these also: