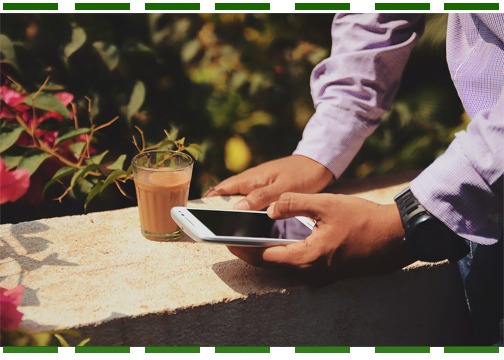 The worst part is that once you break their policy, they would immediately block your account. Now, in this article, I am going to show you how to unblock your Bet9ja account step by step.
Bet9ja is the number one, best, and trusted betting company in Nigeria, doesn't tolerate inappropriate practices such as finding two or more users on one account at a time.
If your Bet9ja account has been blocked for no prior reason, there are many steps that you can follow to get it unblocked as I have explained below in this article.
Note that in any step we are going to explain, Bet9ja will collect your personal information before they can be able to unblock your account.
In fact, if you are having any queries regarding your account, it is your sole responsibility to notify Bet9Ja as soon as possible and provide all relevant documents or information as they may require.
Without limiting any rights of Bet9ja hereunder or in law, if Bet9ja reasonably believes, at its sole discretion, that you have breached their terms of use, including any of sports or game rules and terms and conditions applicable to any specific functionality, bonus, or promotion, or actual or suspected prohibited behavior leading to collusion or fraud or activity aimed at defrauding Bet9Ja, or there has been unusual activity on the Account, or for any legal reasons, then Bet9ja may:
suspend your Account for up to 90 days; and/or
restrict you from withdrawing funds from your Account and/or making deposits and/or placing the bets; and/or
prevent you from accessing your Account; and/or
terminate your Account
Step-by-step guides on how to unblock Bet9ja account
Bet9ja customer care may require you to provide any additional information that is necessary to conduct an investigation and/or verify your compliance with the user identification documentation, for example, National Identification Number (NIN) and/or documentation from your payment provider.
Meanwhile, you can request the unblocking of your account whenever you wish by sending a request to the Bet9ja Customer Service in writing via email to [email protected] or visiting your account.
They may notify you about an account suspension through the email address you registered your Bet9ja account with or via an online pop-up notice when logging into your account, provided such notification will at no time be a pre-condition for any suspension or termination of the account, as the case may be.
Read this also: best five methods to contact Bet9ja customer care.
Bet9ja will address the issue that has given rise to your account suspension as soon as may be reasonably practicable, including requesting verification information from you, and the account and/or any specific suspended functionality will be either re-activated or terminated.
If any potentially suspicious activity is performed under your Account, you may be requested to provide them with additional documentation confirming your identity or source of funds or address.
Such evidence may be requested due to, but not limited to the same, the size, volume, or pattern of bets placed with us across any or all of our betting channels.
Bet9Ja may suspend or close your account immediately as a result of the activity that cannot be verified by a piece of supporting evidence.
If Bet9Ja terminates the Account pursuant to the foregoing or due to your breach of any of the Terms of Use, and you have placed any bets on the events that have not yet taken place as of the time of the termination of the Account, Bet9Ja reserves the right to void such bets and return the original stakes to your Account balance; this includes the multiple bets which will be recalculated and settled accordingly.
In the event of termination of the account for the reasons of fraud or associated fraudulent type of behavior, any residual credit balance, including the winnings may be forfeited and the open bets void.
On termination of the Account, your rights to use the services shall immediately terminate. It is your sole responsibility to uninstall or remove any software used in relation to the use of the Website and/or the Services, as you may deem appropriate.
Bet9Ja shall not be liable to you for any termination of the Account for whichever reason. Your sole remedy in the event of blocking of the Account by them shall be the payment of any undisputed account balance you may then have in the Account subject to their terms of use or privacy policy and applicable law, and Bet9Ja shall have no further liability whatsoever.
They can report any of your account details to sporting bodies, associations, authorities, police or any other investigatory and/or state authorities, or any other third party as prescribed or permitted by law or any applicable rules if you are not relented while you have provided a mismatched document(s).
Additionally, you may be indemnified and will be liable to pay Bet9ja, on demand, all costs, charges, or losses sustained or incurred by them (including any direct, indirect, or consequential losses, loss of profit, and loss of reputation) arising directly or indirectly from your fraud, dishonesty or criminal actions.
Read this also: all governmental agencies in Nigeria and their roles or responsibilities.
How you can unblock your Bet9ja account
The following guides and steps should be observed carefully while you want to unblock your Bet9ja account. Step-by-step guides to unblocking your Bet9ja account or profile are shown and explained below:
Make sure to be able to check the inbox of an email address you used to create your Bet9ja account
Log in to your email address and send a mail to the customer care service of Bet9ja at [email protected]
Enter a unique short mail subject (i.e, the reason why you are mailing them), for example, as shown in the image above, "Please unblock my Bet9ja account for me"
Now enter the body of your email (briefly introduce what exactly you do need help with) using a strict tone like you are writing a formal letter
Customer care services of Bet9ja do like to attend to a mail that has supported or proven documents, thus remember to upload two or more documents
Scan either your national id card, voter's card, or driving license in a clear and good background and upload it via your mail for verification purposes
You can also let them know your username and your last betting experience, for example, the last betting you did was when and how. Please note that this is not compulsory but it helps in security maintenance
After writing and uploading all the necessary things, click on the send button to transfer your mail to the Bet9ja customer care staff for unblocking your account
Wait for some hours (24 hours maximum) to expect a reply from them whether your request is successful or not.
You can also contact the Bet9ja customer care representative on any of the phone numbers below (01-8889309 or 0-15158888 or 01-4405145 or 08099990939). Please note that Bet9ja's operating hour is 8:00 AM to 9:00 PM daily.
Or go to their physical head office which is located in Lagos state at Bet9ja, Tomi's House, 9 Funsho Williams Avenue, By Fire Service Station, Ojuelegba Bus stop, Lagos.
Hope this blog post has shown you the tips and how to unblock your Bet9Ja account. You may see our expert guide on how to start a WordPress blog for free (step-by-step).
If you know that this article is helpful, then please share it with others.